Sara Kavanagh But By Caprice...
It's been only ages since we last snapped Assets model Sara Kavanagh as she's stepped-away from the photocall scene to set-up a fitness & beauty empire with her hunky fella Alan Byrne. Looking toned and tanned our fav Dublin poser made a comeback at the weekend showcasing the 'By Caprice' lingerie range at Arnotts...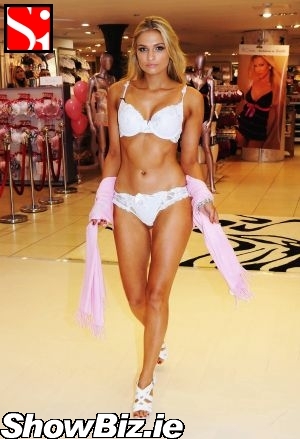 Sara Kavanagh
Before the likes of your Georgia Salpas and Nadia Fordes, there was Sara Kavanagh. Yup. Our cute Kavo was once Dublin's busiest photocallee and also the poster gal for that generation of Krystle Kids. But with a change of man, there came change of career direction... Sara K & big Al B are now focused on making South side Dubliners fitter and prettier at their Sandymount studio and salon. Good luck to them we say.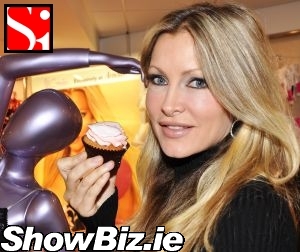 Caprice Bourret
Last weekend we caught-up with S.K. strutting her stuff around Arnotts in Caprice Bourret's knickers. And no. She didn't steal Caprice's unmentionables and parade them around the store, she was in fact modelling the sexy and stylish undergarments from the 'By Caprice' range.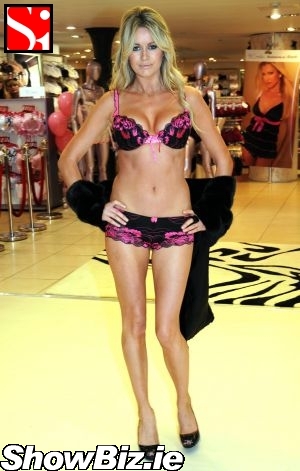 Jenny Lee Masterson
And Sara wasn't alone. She was joined in Arnotts by fellow blonde babe bombshells Jenny Lee Masterson and Alison Boyle. Sadly, Caprice kept her clothes on and didn't join in with the girls. Darn.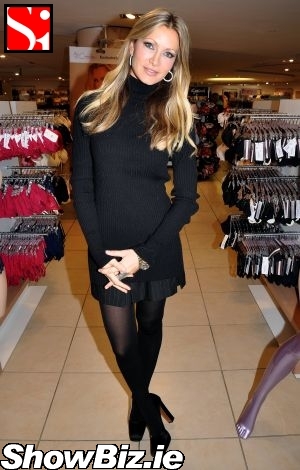 Caprice Bourret
And talk about false advertising... When the press release said we could get our grubby hands on Caprice's "cupcakes" little did we know she would be handing out wee iced cakes to assembled snappers. Pervs that we are, we expected something else... Buns.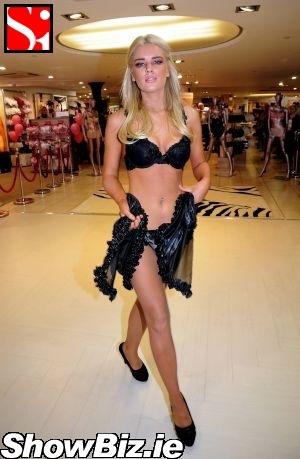 Alison Boyle
The By Caprice lingerie range is available now from Arnotts on Henry Street, in the frilly knicker department on the First Floor. Apparently. Ahem.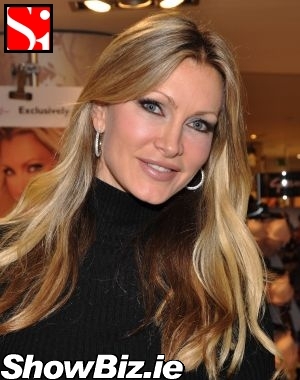 Caprice Bourret
Sadly, all the cupcakes, scoffed... We work for food.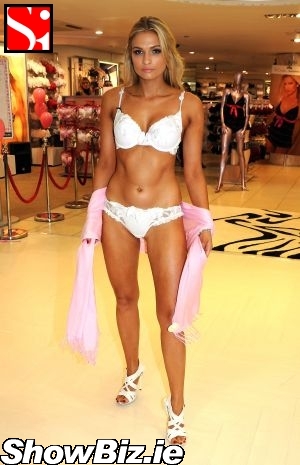 Sara Kavanagh