Hardy Bucks Hit The Big Schmoke...
The Hardy Bucks somehow got out of Castletown and made their way up to the big schmoke at the weekend for an appearance on The Saturday Show. The country bhoys even got stamped into the VIP Suite at Krystle, upstaging all the posers and pouters...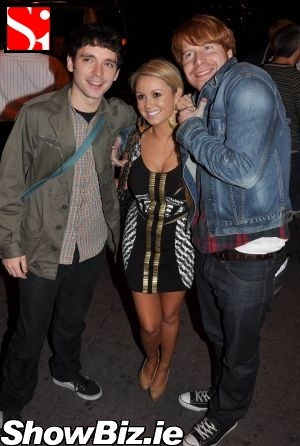 Hardy Bucks & Jessica Lawlor
Hardy Bucks - Eddie Durkan (Martin Maloney), Buzz McDonald (Owen Colgan) French Toast O'Toole (Peter Cassidy), Boo (Tom Kilgalon), Big Mick Fitzpatrick (Eugene Maloney), Dannie Cassidy (Eric Montgomery) - are the latest stars coming from RTE programming having won the 2009 Storyland competition by our National Broadcaster. Well done lads. Lovin' your work.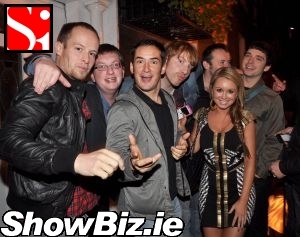 Hardy Bucks & Jessica Lawlor
The rather strange show follows the lives of four lazy but likable lads from Castletown, Co Mayo as they try and make enough money to make a fresh start in the 'big schmoke' - Galway. And going by the reception they received at Krystle on Saturday night, it looks like an instant hit.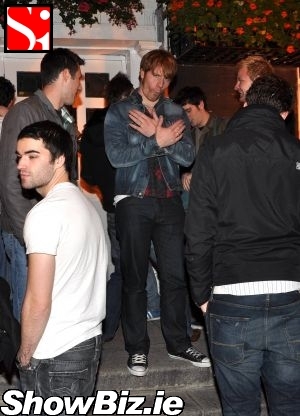 Hardy Bucks
The Bucks showed-up at the Harcourt Street venue with Stephen Ireland's missus Jessica Lawlor after a stint on Brendan O'Connor's show, and got mobbed by punters outside the venue, everyone wanting to get snapped with them...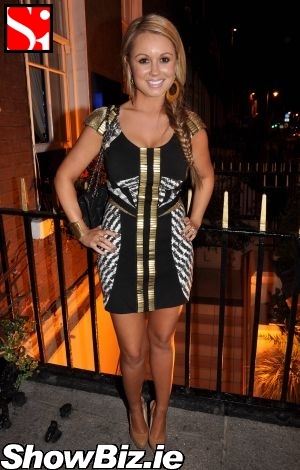 Jessica Lawlor
Other guests at Krystle on Starurday night included: Emily Kelly, Louisa Kelly, Elaine O'Neill, Stuart Musgrave, Kristi Kuudisiim, Byron Kumbula, Jennifer Dixon, Robert Kanaat, Michelle Montgomery, Linda Murray, Niamh Hogan, Aoife Hogan, Patrick Murphy, Andy Quirke, Alex O'Mahony, and many more...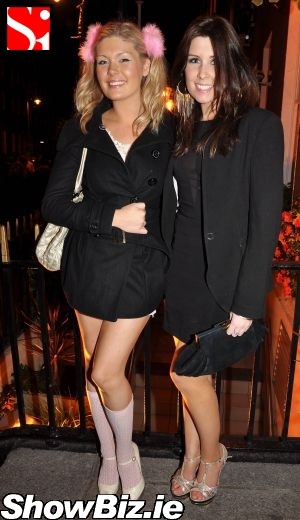 Emily Kelly, Louisa Kelly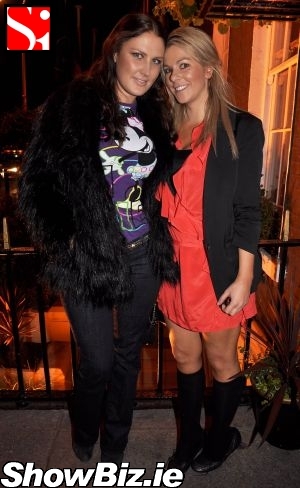 Kristi Kuudisiim & friend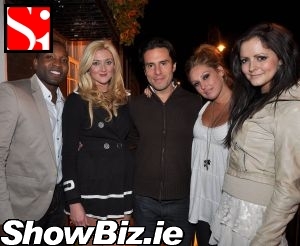 Byron Kumbula, Jennifer Dixon, Robert Kanaat, Michelle Montgomery, Linda Murray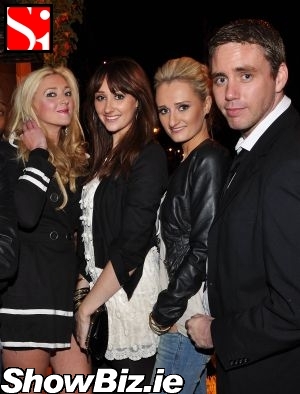 Jennifer Dixon, Niamh Hogan, Aoife Hogan, Patrick Murphy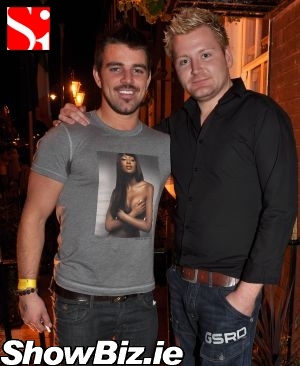 Andy Quirke, Alex O'Mahony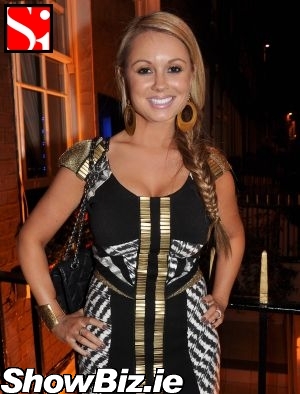 Jessica Lawlor