It's Fade Street Part Deux...
Fade Street are like buses folks. You wait ages for one to roll around, then like 20 come at once. Yup. You guessed it. We snapped the undercover RTE production shooting for a second time in as many days - this time Cici & Dani (household names at this stage) hit Krystle with a bunch of the other fabulous Faders...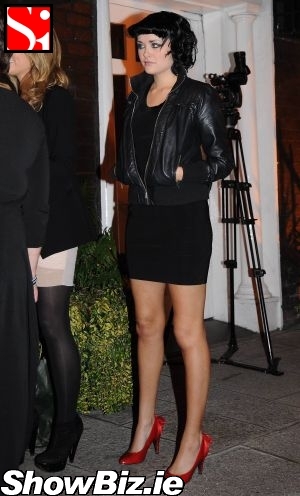 Danielle Robinson
RTE's most risky (or is it risqué?) venture (or is it adventure?) in years is about to appear on our TV screens next month. It's an Irish (definitely not Oirish) take on The Hills called Fade Street and revolves (or is it evolves?) around a bunch of hot twentysomethings doing the stuff hot twentysomethings do... Roysh?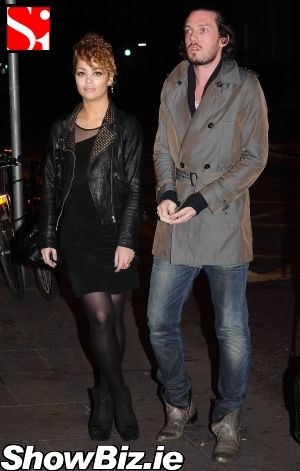 Cici Cavanagh
Anyways, canny producers have been filming the show around a number of chic Dublin locations over the past few months, but always one step ahead of ShowBiz.ie snappers. But not this week. This week we managed to track 'em down twice and capture the action. Yes. We're THAT sad.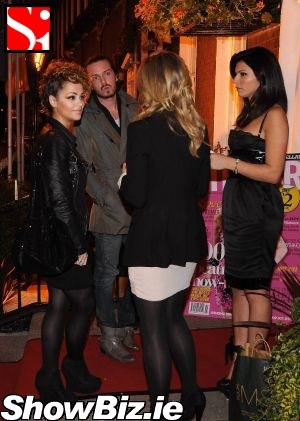 Cici Kavanagh, Louise Johnston, Melina Skvortsova
And with yet another set of pictures comes another few pieces of the secret Fade Street jigsaw puzzle. Turns out they're currently shooting the second season of episodes, most likely meaning execs at RTE were sufficiently impressed with the first season of shows which air on RTE TWO November 16th at 9.30pm. Commissioned for a second time baby! TV Holy Grail.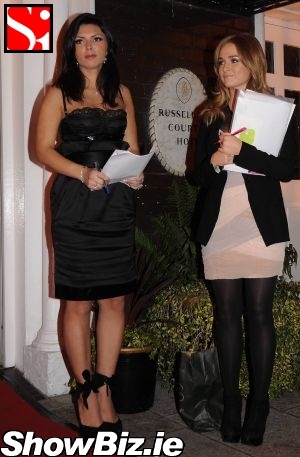 Melina Skvortsova, Louise Johnston
Last night Fade Street was shooting outside Krystle nightclub at a Stellar Magazine party. This time another member of the F.S. team, Louise Johnston, was revealed to us - she seemed to be acting as hostess at Krystle beside Melina Skvortsova and greeted Cici Cavanagh & Danielle Robinson as they arrived at the club with their on-screen-off-screen fellas in tow (we presume?)...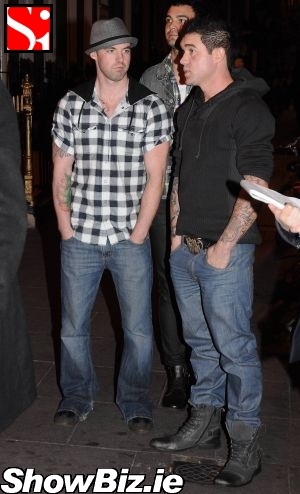 Rob Connolly, John Connolly (Dublin Ink)
We also spotted brothers Rob & John Connolly of Dublin Ink at Krystle. The boys are Dani's bosses at the popular tattoo parlour where she works as a piercer. Fade Street producer John Norton and his film crew were also perched outside the VIP Suite capturing all the 'reality' going on. They heart us.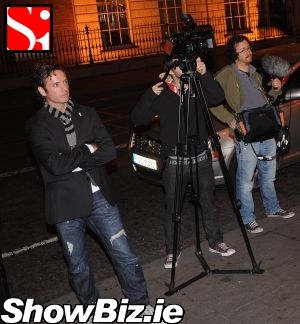 Producer John Norton & crew
So there you have it folks, more Faders being Fadetastic filming Fade Street. Not too long before we have the full complement of coveted cast members. It's like collecting soccer-player trading cards. Only sadder. Much much sadder.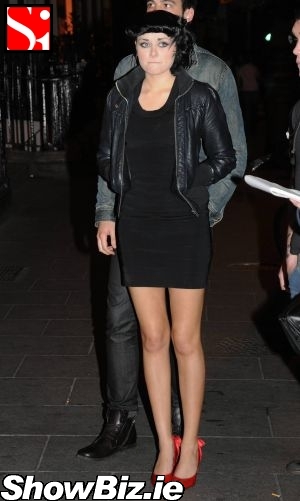 Danielle Robinson