Fade Street Comes Over The Hills...
RTE is about to be, loike, totally down with the cool kids folks. They've only gone and swiped the hit format of MTV's The Hills, applied it to Dublin-ites with liberal measures of gusto, and come-up with 'Fade Street'. Confused? Well so are we. But we managed to track them down as they filmed scenes in Temple Bar yesterday with two of the F.S. leading ladies... All in the name of intrepid journalism – us licence payers need to know...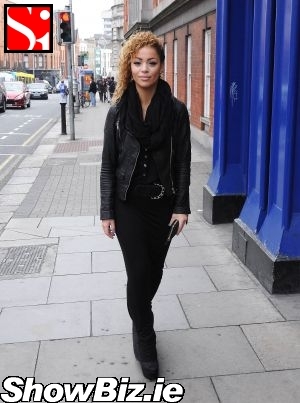 Cici Cavanagh
RTE's answer to The Hills is coming to a TV screen near you very soon. And even though the concept of an Irish, sorry, a Dublin, sorry, a South-Side Dublin version of this 'Reality Show' format (it's all scripted, right?) makes us wanna car-inge - we're gonna reserve judgement for the mo until we actually see a few of the first twelve 30 minute episodes... Hey! We're nothing if not an open minded bunch of backstabbing sarcastic hypocrites here at ShowBiz.ie.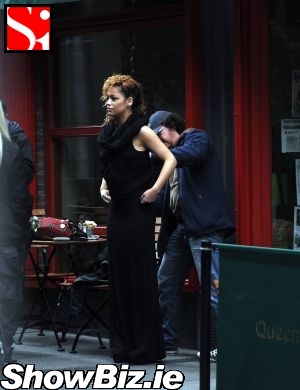 Cici Cavanagh
Okay. Okay. On paper it does sound a wee bit pretentious... Erm, a wee bit? A bunch of hot twentysomething with-it Dublin girls (most of them seem to be models for some reason? Oh yeah, this is Dublin, everyone's a model) living in a contemporary chic apartment just-off Georges Street, going about their lives - working, socialising, eating, talking, loving, being. But with cameras and in 30 minute segments. It's like life, only better in funsize TV bites.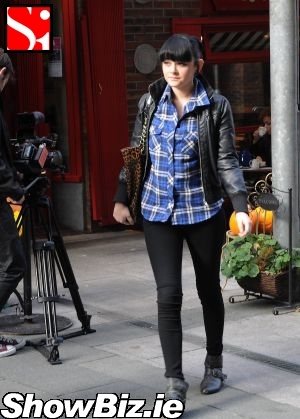 Danielle Robinson
But you never know - it might actually be alright, or, even good. We're gonna give it a chance, because at least, it might see a few new cheeky characters created in the much jaded world of Irish celebrity which, lately seems to be exclusively filled with inanely grinning photocall girls with severe personality bypasses... Tee hee, I like stuff.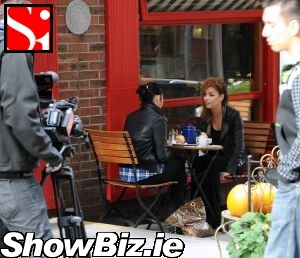 Danielle Robinson, Cici Cavanagh
Right. We spotted the undercover Fade Street film crew right under our very noses on Cows Lane in Temple Bar yesterday. Two of the main protagonists Danielle 'Dani' Robinson (piercer working in Dublin Ink tattoo parlour, model) and Cici Cavanagh (DJ, art student, model) were shooting a scene outside The Queen of Tarts cafe... Great fricken buns by the way... The cafe, not the girls.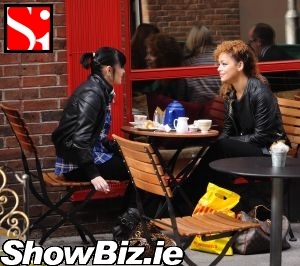 Danielle Robinson, Cici Cavanagh
Annnd, the Fade Street production crew were none too happy with our snapper hanging around taking pics of all the cake eating and tea drinking action, but, if they're in our backyard it would be kinda rude of us not to pay photographic attention to their presence. It's the remit God gave us.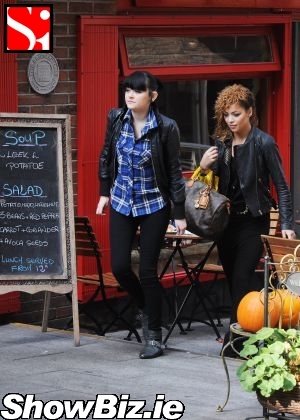 Danielle Robinson, Cici Cavanagh
So there you have it folks. Fade Street is apparently airing on RTE TWO on the 16th of November at 9.30pm. Sooo excira. It's slated to feature the likes of Vogue Wilson (or is it Williams?), Louise Johnston, Suzie McAdam, Danielle Robinson, Cici Kavanagh, and the vast cast of edgy types they interact with on a daily basis.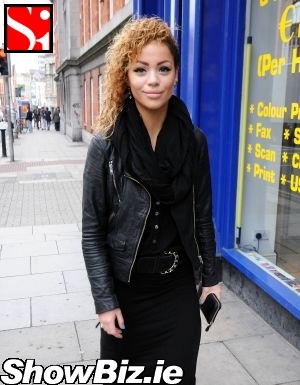 Cici Cavanagh
Well, if nothing else, at least all the girls involved are all damn hot. We just hope-to-fook the show isn't overdosed with that ear-bending chalkboard-scratching skin-crawling D4 accent that, if in effect, will send viewers running for The Hills. Literally.