Battle of The Clubs Navan Stylee...
It seems things are really heating-up in the club wars down Navan way folks. Last weekend Ink nightclub opened its doors with busty Big Brother winner Sophie Reade on hand to excite the punters, meanwhile over at the Palace Bar & Club Corrie's Kym Marsh and Emmerdale's Kelvin Fletcher showed-up to steal away the thunder. Let the battle of the clubs commence. Oh it's on...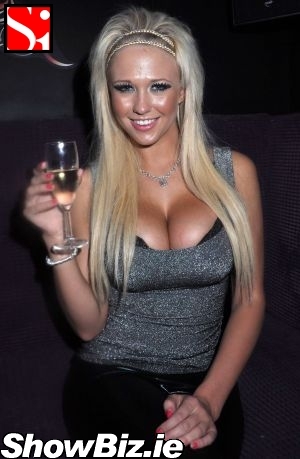 Sophie Reade
In these recessionary times hard strapped clubbers are becoming more discerning where they spend their hard earned few bob on a Friday and Saturday night. Thus. bars and clubs are continually upping-the-ante on each other in the towns and cities across Ireland to attract the in-crowd. It's dog-eat-dog out there people.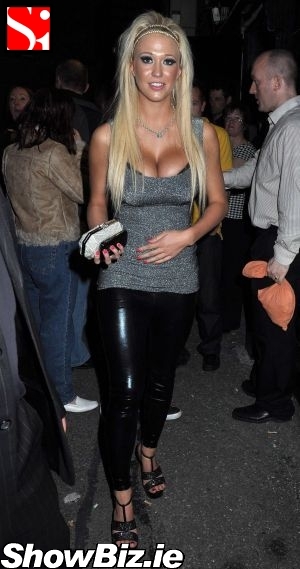 Sophie Reade
Last Saturday night saw the launch of Ink nightclub in Navan Co. Meath with the venue forking-out to get a nice little press scoop by attracting Big Brother winner Sophie Reade over for her Irish debut PA...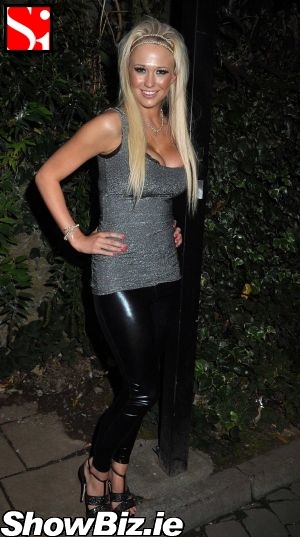 Sophie Reade
Looking much slimmer since bulking-up on the declining summer scheduled Reality Show, articifically enhanced Sophie sipped on free champers at Ink as did the rest of the VIP guests on the club's opening night.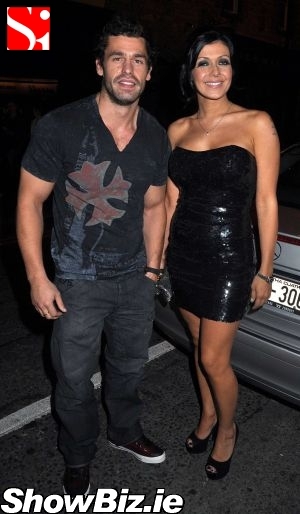 Kelvin Fletcher, Kym Marsh
But not too far away at The Palace Bar & Club not one, but TWO well-known UK celebs showed-up at the popular venue usurping some of the press attention away from their new rival night spot...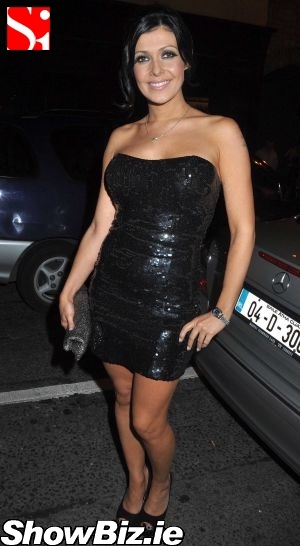 Kym Marsh
Now we're not saying it was an intentional move to have Kelvin Fletcher and Kym Marsh doing a PA in Navan just about the same time as Sophie Reade was doing one across town or anything. As if we would? But business is business.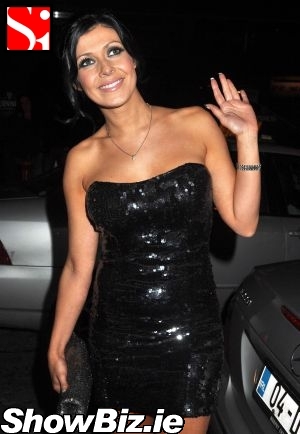 Kym Marsh
Forget Lillies versus Krystle. Man Utd versus Liverpool. Blur versus Oasis, Ink versus The Palace is where it's at folks.