Dougray Films Father & Son...
Mission Impossible actor and husband to Claire Forlani (hottest lady on the planet), Dougray Scott is in Dublin at the moment filming gritty ITV drama 'Father And Son'. We caught up with Scottish Scott this week as our fair city was transformed to look like down-town Manchester. We say "transformed" but all they really did was put up a sign with "City of Manchester" on it...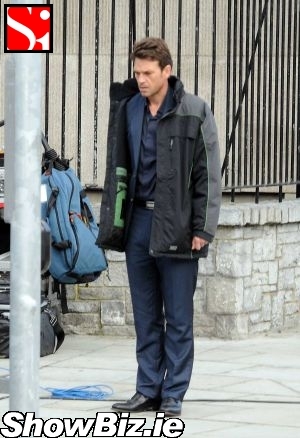 Dougray Scott
That Dougray Scott is a grumpy auld so-and-so... When our snapper happened across the actor filming Father And Son near the Smithfield area of the North inner city this week, the Desperate Housewives actor told him where-to-go in no uncertain terms!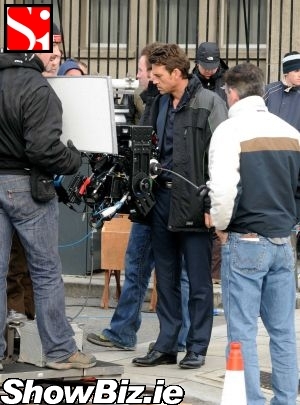 Dougray Scott
The Scottish actor seemed to be methoding-it-up as he prepared to shoot a scene outside a building on the Northside which had been done-over to look like a Manchester Police Station. In a bit of a trance he was...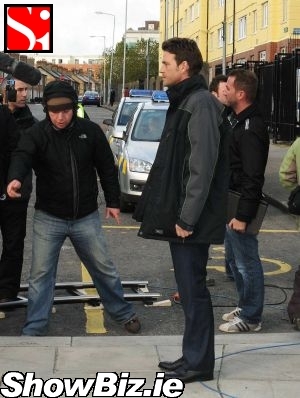 Dougray Scott
So when our meek and shy photographer asked the in-the-zone actor to pose for a snap on set, he was quickly told where to put his camera. Ahem. He was onnnly askin' Dougie old boy. Don't have a cow.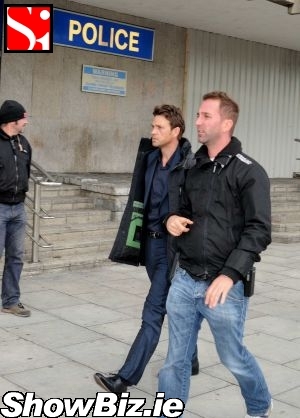 Dougray Scott
Created by Frank Deasy the plot of Father And Son sees ex-criminal Michael O'Connor (Dougray Scott) returning to Manchester from a quiet life in Ireland to save his teenage son from prison, but also to redeem his own troubled past. It's a four parter ITV series and is currently being shot between Dublin and Manchester...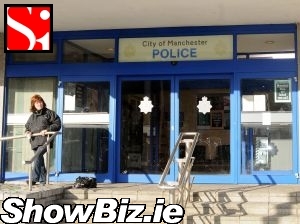 Dougray Scott
And no, before you ask, Claire Forlani wasn't spotted on her hubbie's set. But that other fine actor Ian Hart was seen having a quick smoke outside the City of Manchester Police Station facade... Dublin somehow transformed into Manchester you say?? They'll have to do a crrrrazy amount of CGI and hi-tech trickery to pull that one off folks...