Salpa The Salty Seadog...
The shapely Georgia Salpa was back sailing on home sea last night, she got all festive and Jack Sparrow on us... Arrr! Yup. This time out the Greekesque model was turning on the Christmas lights aboard the Jeanie Johnston Tall Ship with the help of thee Captain Morgan...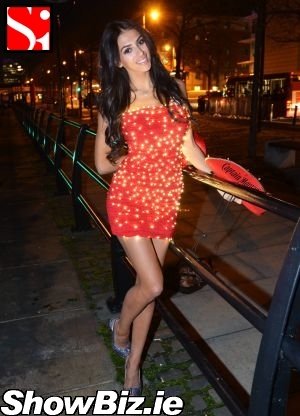 Georgia Salpa
Now that our very own Georgia Salpa is based in that London & Marbs baby! we don't see half enough of her back in dear old Dublin. But when she does come back they sure do like to put on a large spread... As spreads go, they don't come much larger than the Jeanie Johnston.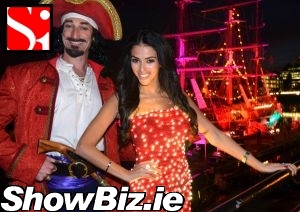 Georgia Salpa & Captain Morgan
Last eve Captain Morgan brought The Salpa aboard his ship moored down on the North Quays to switch on the Crimbo lights and get the festive season off to a rummy good start... We particularly liked the party lights dress. Lucky it didn't rain.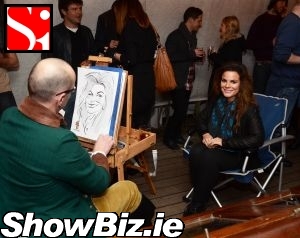 Avila Lipsett
Other guests swabbing the decks on the Jeanie Johnston Tall Ship & Famine Museum included: Avila Lipsett, Julie Blakeney, Celina Murphy, Adrian Kennedy, Linda Byrne, Georgie Predergast, Kim Francis, and The Morganettes.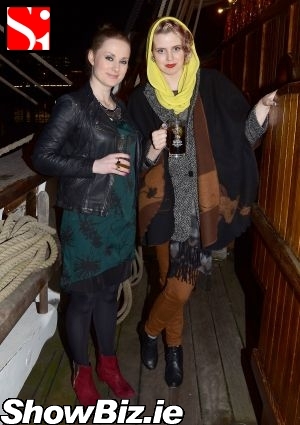 Julie Blakeney, Celina Murphy
So there you have it folks, Georgia Salpa showed off her sea legs last night and reminded us that Christmas is a coming fast... Yo ho ho and a bottle of rum etc...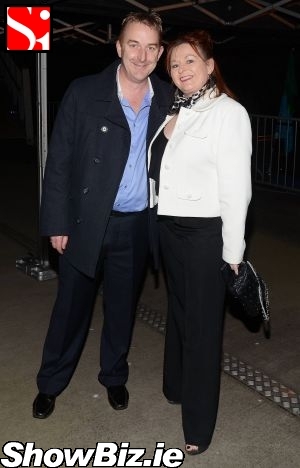 Adrian Kennedy, Linda Byrne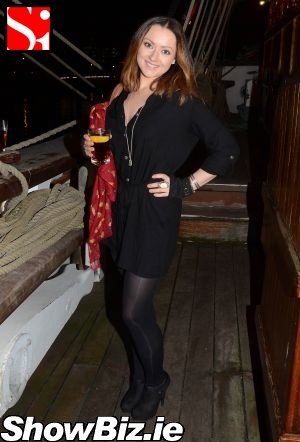 Georgie Predergast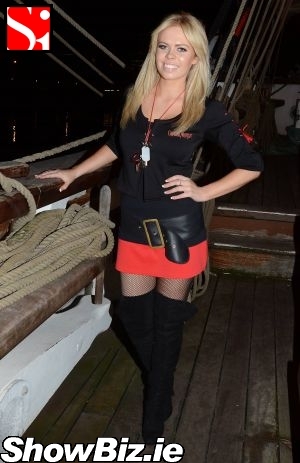 Kim Francis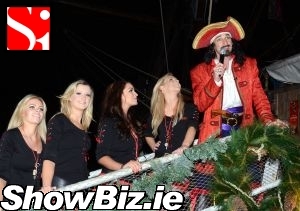 Captain Morgan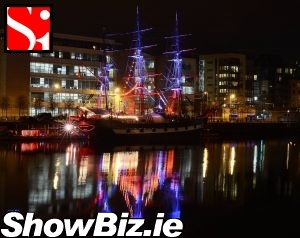 Jeanie Johnston Tall Ship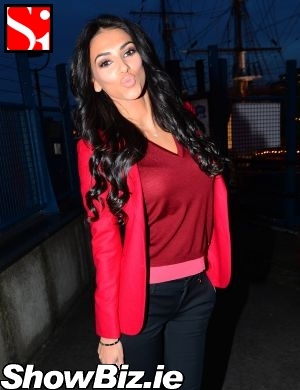 Georgia Salpa