Sande Gets Her UCD On...
We love Irish traditions folks. You know – Ronsealed gals in bikinis posing as models on Grafton Street with inflatable Mars Bars, Lovely Girls contests at every turn, and competing Institutions of Academia presenting foreign celeb types with prestigiously named awards... This time out UCD got the jump on Trinners when they seduced songstress Emeli Sande with The James Joyce Award...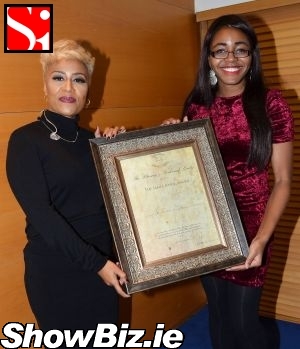 Emeli Sande & Daisy Onubogu
Scottish recording artist and songwriter Emeli Sande has really seen her success skyrocket of late and really went global during the summer when she stole the show at the both the Opening and Closing ceremonies of the London Olympics... Knocked it outta the stadium so she did.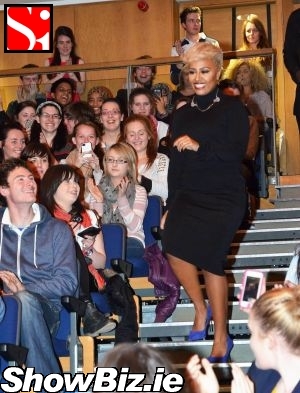 Emeli Sande
This week saw the 'Read All About It' hit singer over the UCD Literary & Historical Society with her new hubbie Adam Gouraguine getting the James Joyce Award. Oh yes, and our Emeli didn't just show-up, grab the booty, and leave... She actually performed an intimate concert for the gathered student types.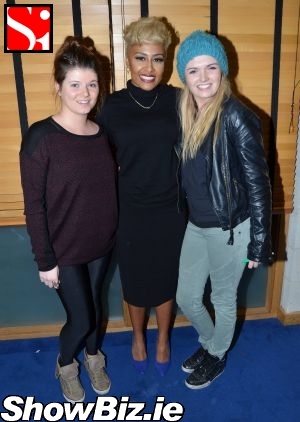 Emeli Sande & fans Hannah Crowley & Leanna Duke
So there you have it folks, another big international celebrity gets honoured by an Irish Academic Society thingy... Maybe The Late Late should give out Gay Byrne Awards to attract the bigger names? There's only so many times you can have Jedward on.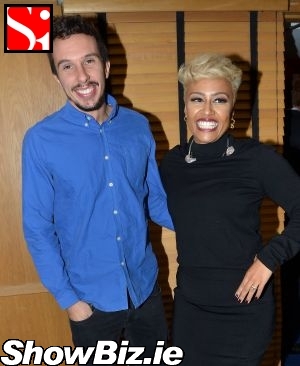 Emeli Sande & husband Adam Gouraguine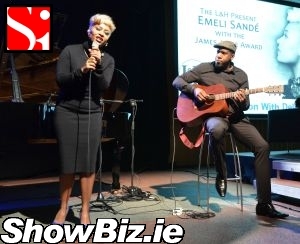 Emeli Sande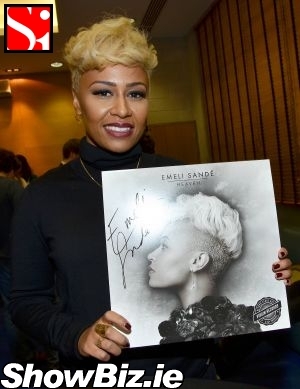 Emeli Sande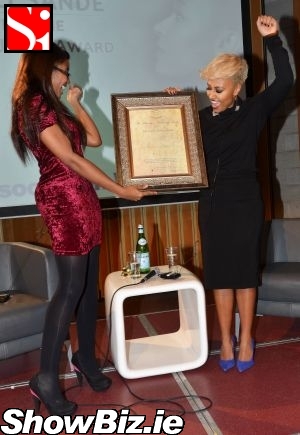 Emeli Sande & Daisy Onubogu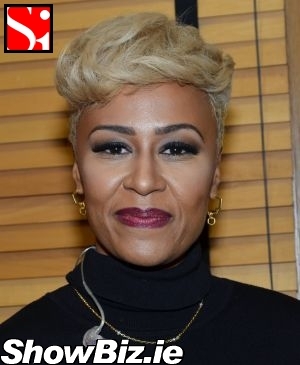 Emeli Sande