The Pink's Moyles Ahead...
Oi oi oi. More news over at The Pink Supperclub folks. Not content with having hot Carol Byrne as manager they've only gone and hired model / TV presenter / mountaineer Daniella Moyles as the new hostess...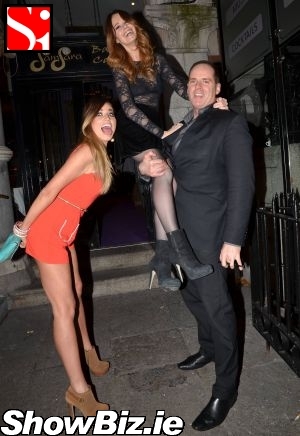 Daniella Moyles, Carol Byrne with Dave Walsh
The Pink is fast becoming the sexiest place in town to have a bevy of a night folks. And that's in no small part to the hot members of staff they've hired recently. Damn, why didn't we think of that here at ShowBiz.ie? Our lot would turn ya off yer cornflakes something fierce.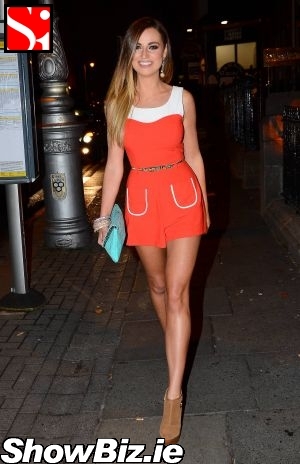 Daniella Moyles
Last weekend Daniella Moyles took up the position as hostess at The Pink Supperclub. Between being one of Andrea Roche's busiest models, presenting Bulletin TV on RTE, and randomly sticking flags in mountain tops - we don't know where she gets the time.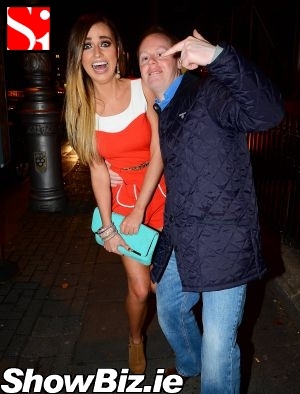 Daniella Moyles & a happy punter
Last Friday night DM grabbed her clipboard and began her hostessing duties at the club. And being the utter goofball that our Dani is, there was lots of hamming it up for our lens man. If only a few others would take her lead...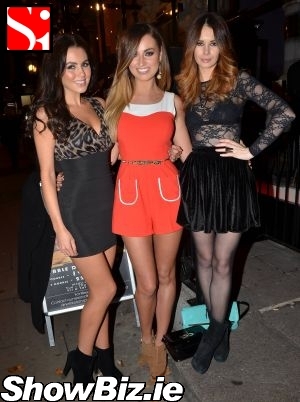 Sinead Noonan, Daniella Moyles, Carol Byrne
We hear there was a big bunch of models inside The Pink eating supper, but we only managed to grab snaps of Sinead Noonan on the way in... The rest of 'em wouldn't budge for a piccy... Ah, they'll be all dying to be on ShowBiz.ie soon enough seeing as the tabloids have completely lost interest in our beloved model set.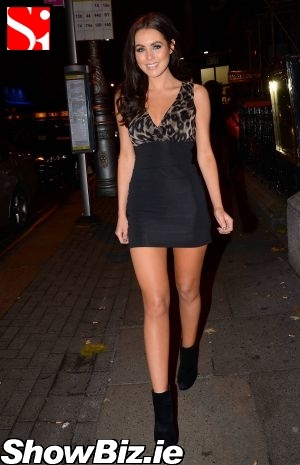 Sinead Noonan
So there you have it folks, Daniella Moyles started her third job last weekend, she may have a few others we are not aware of. We say any more than three is just showing off.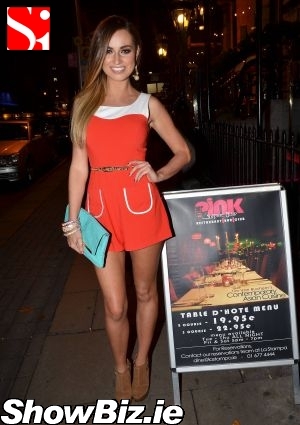 Daniella Moyles