Aww But Estonian Girls Are Hot...
Celebrations, celebrations, celebrations. Yup. Rep. of Ireland qualified for Euro 2012 last night with a one-all-draw against Estonia. Despite sleeping through the underwhelming snorefest we kinda felt sad at the end thinking about all those poor hot Estonian girls not travelling to the finals. Sad face...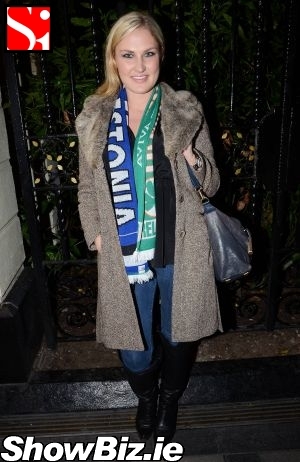 Kristi Kuudisiim (Estonian fan)
Ireland somehow qualified for the Euro 2012 finals last night by playing some of the most boring soccer ever witnessed in the modern era. What? It's great we won, but come on folks, we now have to sit through more of this shiiite next year... Yippee.
Lisa McArthy, Laura McArthy, Marie McArthy
Despite everyone, including Eamon Dunphy, being only delira Ireland qualified we feel kinda sorry for Estonia. Well, hot Estonian model Kristi Kuudisiim musta been sad with the result, and that makes us sad... We're fickle that way.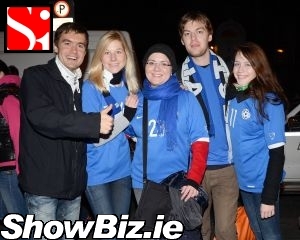 Estonian fans: Norbert, Ege, Ljubov, Jorgen, & Keidi
Anyroad, our Kristi was amongst the Estonian and Irish fans down at the Aviva last night to see Ireland qualify in textbook drab style. For feck sake lads, you had a 4-0 lead at home, like take a chance and play some inspiring footie or something.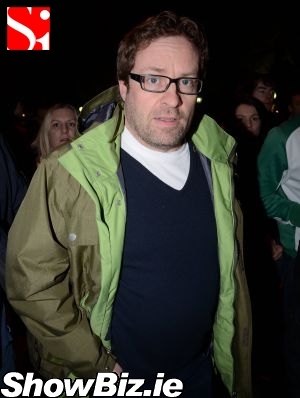 Ardal O'Hanlon
Amongst those at the Aviva last night included: Lisa McArthy, Laura McArthy, Marie McArthy, Ardal O'Hanlon, John Creedon and daughter Nanci Creedon, Annette Lloyd, Aisling McLoone, Jenny Stapleton, Alan Stapleton, William Oxley, Sean Murray, John Keogh, Myles 'Elvis' Kavanagh, and 60 odd thousand more...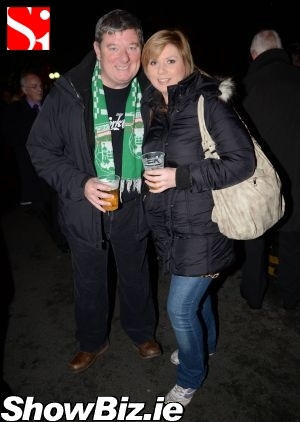 John Creedon, daughter Nanci Creedon
So there you have it folks. Ireland are going to Euro 2012... And just like the last time the Irish boys are going to inspire the country right out of recession... Anyone else swallowing that cliche? Ah, we're really happy for them. Now Irish models will blank the rugger buggers and start chasing footballers. Well, nothing else is getting them into the papers of late.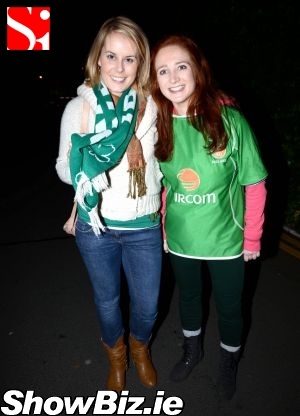 Annette Lloyd, Aisling McLoone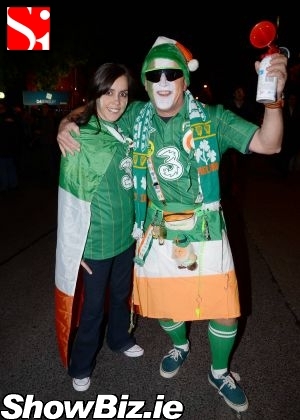 Jenny Stapleton, Alan Stapleton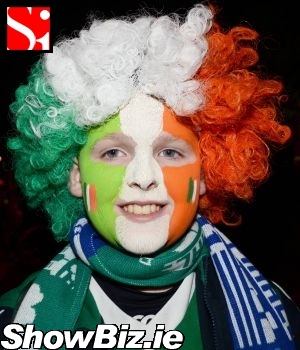 William Oxley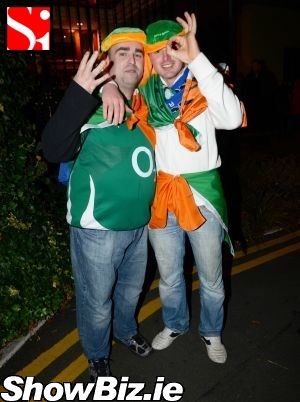 Sean Murray, John Keogh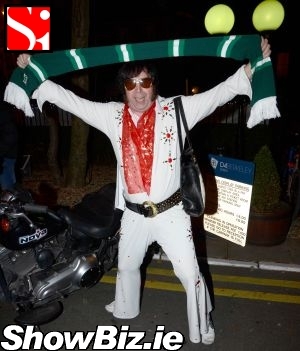 Myles 'Elvis' Kavanagh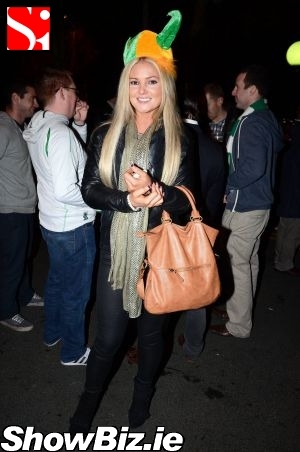 Lisa McArthy