Meet The Other Other X Factor Girl...
With all these darn reality tv talent shows on the box it's hard to keep-up folks, never mind remember who just got voted-off or kicked-out five minutes ago. Warhol was wrong, 15 minutes would have been a bloody lifetime to some of these peeps. Anyways, remember that Dubliner Melanie McCabe who only made it as far as her mentor's house on this year's X Factor?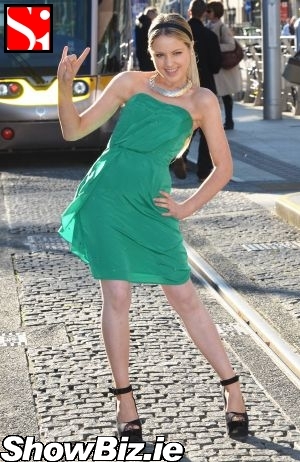 Melanie McCabe
Before Frankie Cocainozza, The Risk-it-for-a-Biscuit, Johnny Wotzherface, and all the other X Factorites who bit the dust - there was a very talented Irish singer on the show called Melanie McCabe. Yup. Our wee Mel only made it as far as Kelly Rowland's 'house' but Janet Devlin was the Irish girl she opted for... Mel shudda gingered up.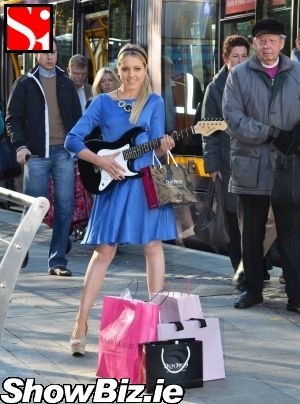 Melanie McCabe
Despite being a far better singer than most of the weirdos and wackos that made the finals, Melaine was sent packing back to Dublin by her Destiny's Child backing singer mentor. What? D.C. was sooo Beyonce's gig... But apparently she isn't that bothered anymore and having seen the farce the show has become, we're kinda with her on that one. Make it on yer own there Mel luv.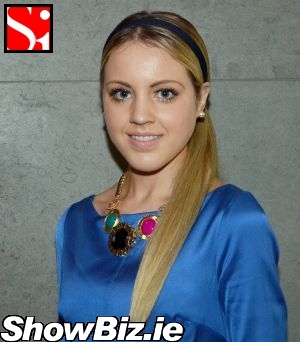 Melanie McCabe
Anyways, Mel was out on St Stephen's Green this week to launch the upcoming 2nd Dundrum Towncentre 'Shop & Rock Event'. Seeing as the Dublin gal aint afraid to make without the likes of Louis Walsh and Simon Cowell behind her, we're not surprised she aint afraid of the bloody great Luas Tram behind her! Watch your back there darlin'.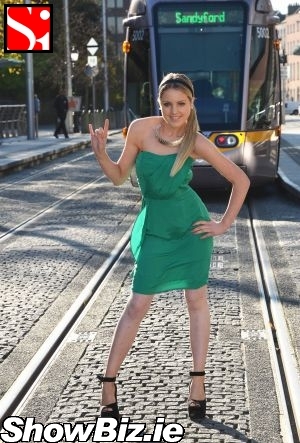 Melanie McCabe