Our Lottie's A Wee Doll...
We have to say, we're a big fan of Lottie Ryan's ShowBizzy round-up stuff on The Daily Show folks. A wee chip off Gerry's block and much much much less camp than other ShowBiz commentators on some other shows we won't mention. Ahem. We caught-up with our Lottie hanging-out with a Pussycat Doll out at RTE last week...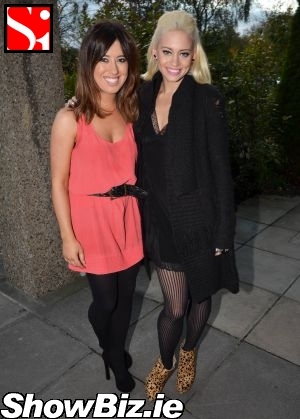 Lottie Ryan, Kimberly Wyatt
There's no doubt that Gerry Ryan's daughter has a bit of a spark coming from her late Dad folks. Like, you can actually watch her ShowBiz stuff on The Daily Show without aggressively gnawing the skin off your knuckles. Note to Irish TV producers: ShowBiz correspondents don't always have to be overtly gay stereotypes harping on about how faaabulous Britney is while camply gesticulating like Danny La Rue on speed. Just saying is all. Calm it down, sure all you're doing is ripping your exclusive LA stories off the web inanyways.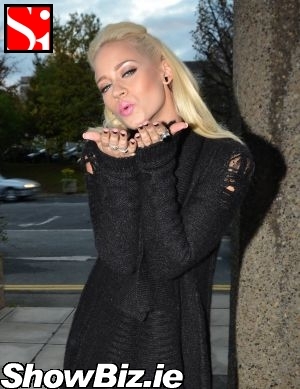 Kimberly Wyatt
Annyways. Our Lottie has grabbed a job with her father's erstwhile employers RTE and has gelled-in well with Daily Show presenters Claire Byrne and Daithi O'Se... She even somehow manages to not condescend on Ireland's proudest chulchie in the form of Daithi during her round-ups. Nice.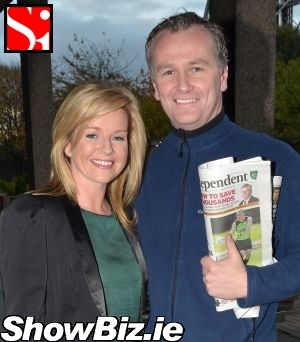 Claire Byrne, Daithi O'Se
Saying that, Daithi and Claire are attracting decent guests onto their show of late. Sometimes even better than The Late Late... Last week they had hot Pussycat Dolls singer Kimberly Wyatt on talking about her Sky One show 'Got To Dance'...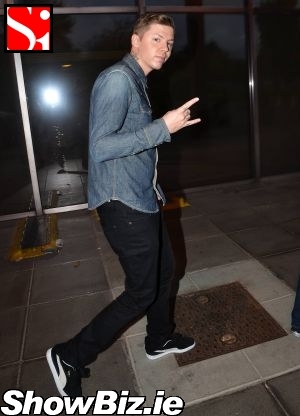 Professor Green
Annnd whilst out at RTE we also spotted the crazily talented Professor Green on his way to appear on RTE 2's Juice. Also nice... Hats off to RTE folks. Keeping the ShowBiz flag flying in these recessionary times. And God knows there's feck all else to snap.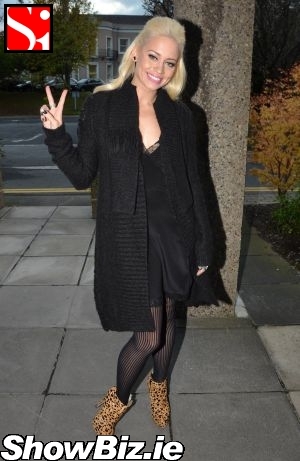 Kimberly Wyatt