Evanna Watch The Deathly Hallows...
Sadly the epic Harry Potter series of films are drawing to a close (we hear there are books too - who knew?). Good news for all us Muggles (no idea what that means) is that the final flick, 'Harry Potter & Deathly Hallows', is split into two parts – so one more bit to go. We were at Part One's Irish Premiere with the Irish cast members last week...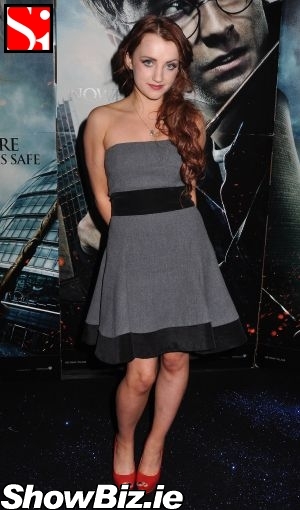 Evanna Lynch
The end is now looming over the Harry Potter film franchise and all the wee wizards and witches that have grown-up in front of our eyes on the silver screen are now young adults. And bringing that point home for us last week was young Evanna Lynch who is now looking right hot at nineteen. If we had of said that at the last HP premiere we would have ended up in the clink.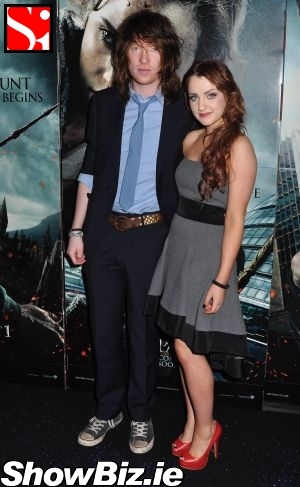 Domhnall Gleeson, Evanna Lynch
Joining Evanna in the Deathly Hallows is our fav Irish actor of the mo and our one to watch Domhnall Gleeson. Apparently he got the Potter gig due to his natural red flowing hair and maaaybe because his Da Brendan Gleeson just happens to be one of the main characters... Kidding. He has the acting chops in bags.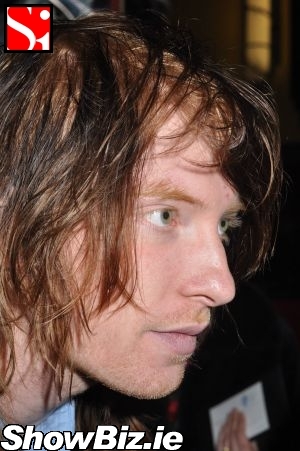 Domhnall Gleeson
But most of Domhnall's trademark head of ginger hair was covered-up at the premiere last week as he's still growing out the dye-job after playing Bob Geldof recently in a most excellent made-for-TV film about Live Aid... Seriously. Watch out for this kid folks, he has natural comedic timing that would make Will Ferrell jealous. Hollywood-a-beckoning.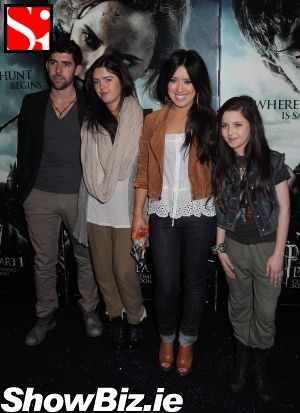 Rex Ryan, Bonnie Ryan, Lottie Ryan, Babette Ryan
Other guests at the Dundrum Shopping Centre bash included the late Gerry Ryan's clan: Rex, Bonnie, Lottie, and Babette Ryan. Katie Jane Goldin, Elaine Crowley, Mairead Sheehan, Aoife Kelly, Will McCreevey, Emma O'Driscoll, Mary Coughlan & daughter Clare, Jenny McCarthy & Martin King with son Matthew, and many more...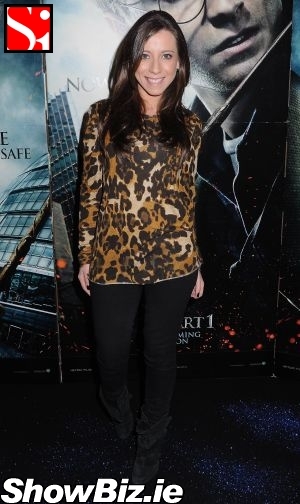 Katie Jane Goldin
So there you have it folks. Harry Potter & Deathly Hallows Part 1 is in cinemas right now. Go and see it before all its young wealthy stars go through their first of many stints in rehab... What? We all know that's where most extremely successful child stars end-up.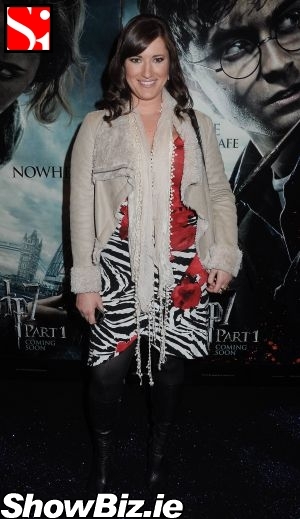 Elaine Crowley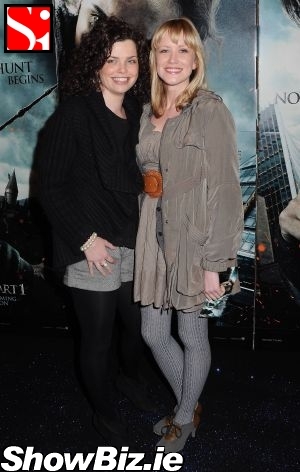 Mairead Sheehan, Aoife Kelly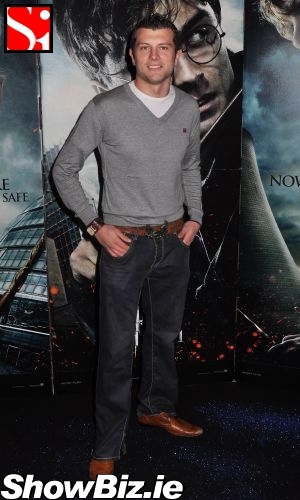 Will McCreevey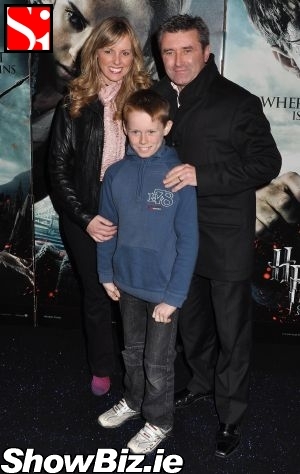 Jenny McCarthy & Martin King with son Matthew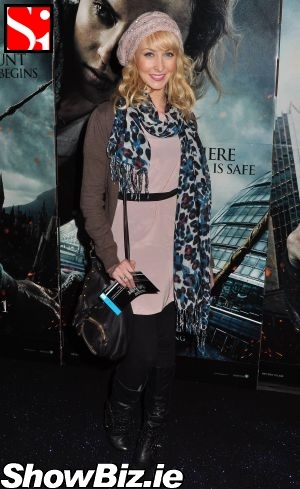 Emma O'Driscoll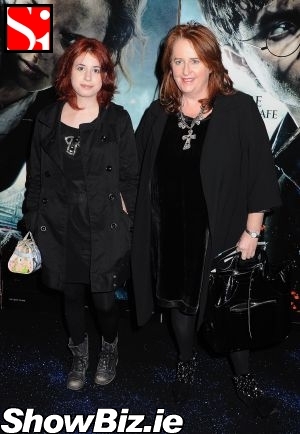 Mary Coughlan & daughter Clare Coughlan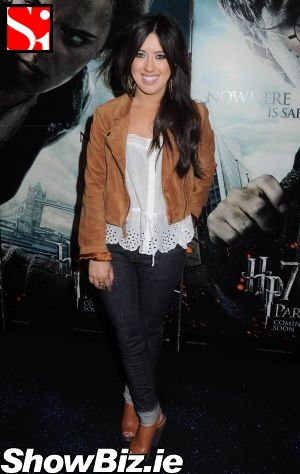 Lottie Ryan