Bobble Hats Off To Andrea...
It's been a while since we last looked at Corrs singer Andrea Corr and went phwoarrr! But there's something about a hot lady in a woolly bobble hat that gets us all hot and bothered under the beanie. Yup. The Jane Eyre actress dresses-down oh so well...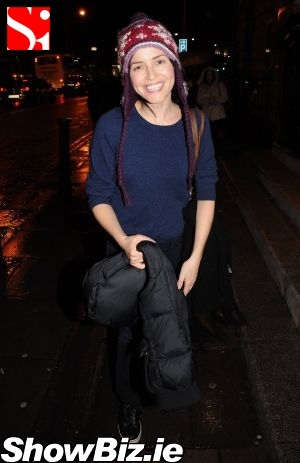 Andrea Corr
When we snap Andrea Corr at events she's usually wearing something loose, black and satiny. We call her look: 'doily Chic'. She kinda rocks that 1940s Irish grandmother in mourning look that doesn't really do justice to her hotness... Since becoming an actress she has lost that spark of sexiness that got her world renown back in the day fronting up The Corrs.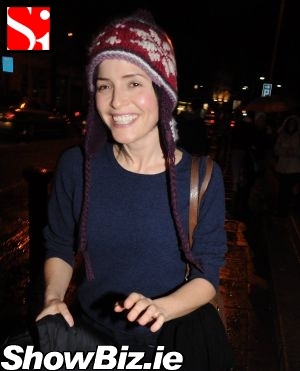 Andrea Corr
But when we candidly snapped her leaving The Gate Theatre during the week after performing as Jane Eyre, she was dressed down to the max wearing a woolly bobble hat equipped with plaits, no makeup, a rather plain blue sweater, and a huge smile. And may we say, looking absolutely fab... Andrea is back on our hot list. Firmly.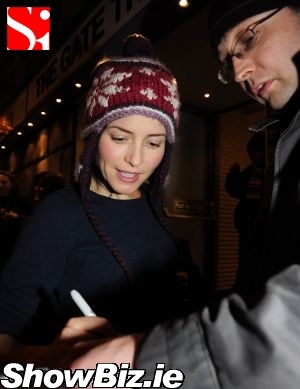 Andrea Corr & fan