Ah Come On Now Glenda...
That Glenda Gilson wan is some tease folks. Playing with our weak willed semi mentally functioning snappers so she is. At Jervis Street Shopping Centre last night she was acting all coy and cute around the recent press rumour regarding her new fella Rob popping the question this coming Christmas... Oi Gilson! Quit yer feckin' messing...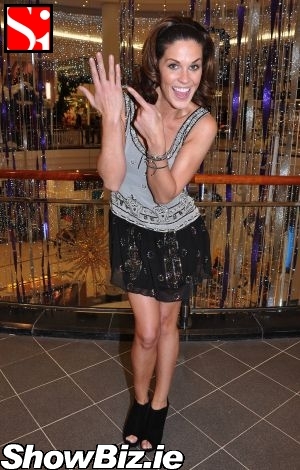 Glenda Gilson
One of our most probably drunk on the job snappers got played by The Glenda yesterday eve. The Xpose presenter was just made the new Fashion Ambassador for the Jervis Street Shopping Centre (is like everyone a stylist now?) last night, and got up to some Tom Foolery with your friendly neighbourhood ShowBiz.ie.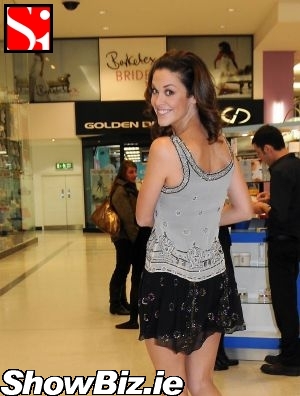 Glenda Gilson
First off, she started pointing at her ringless wedding finger with a flirtatious and suggestive glint in her eye. But on closer inspection it wasn't her wedding finger at all, it was her right hand she was pointing at. Wrong finger fools! Chhhheeeeeky.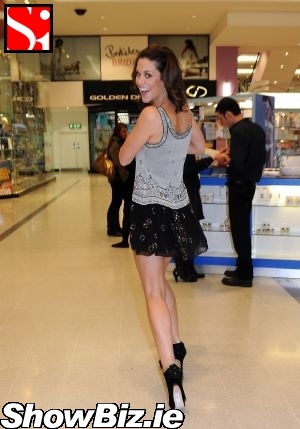 Glenda Gilson
Then the naughty minx ran towards a big bridal poster in the distance with pictures of long white wedding dresses on either side. All the time with a massive grin on her face... Grrrr. We know what yer at missus.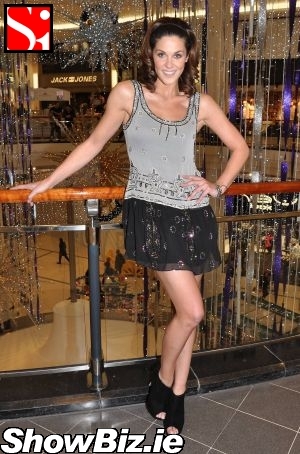 Glenda Gilson
Right Gilson. If you wanna take revenge on the meeja for spreading the rumour that your fella Rob MacNaughton was gonna pop the question this yuletide season, take it up with Sir Paul of Martin in The Mirror. He started all this, not us... Magic Quotes strikes again.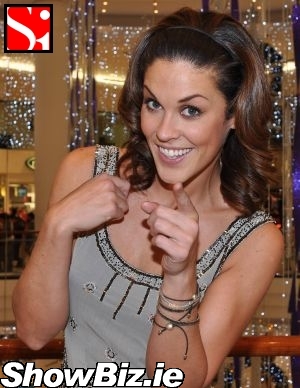 Glenda Gilson
Anyways, our handsome Robbo probably won't get down on bended knee until New Years Eve. Ahem... Kidding, we're kidding! Valentines 2011. Maybe.