Fade Street Finally Here Folks...
RTE's much hyped new un-reality show 'Fade Street' comes to TV screens tonight folks so set phasers to bitch-mode. Why? Cuz everyone is only gonna be hatin' on our Vogue, Lou, Cici, and Dani when they start kicking all of the beloved photocall queens off their hallowed tabloid pages. And they will. We were there at the show's almost late launch last night...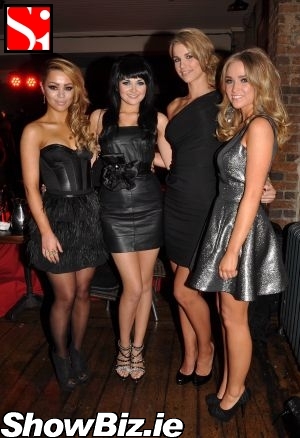 Cici Cavanagh, Dani Robinson, Vogue Williams, Louise Johnston
They're already finished shooting the second season yet no one has seen a single scene from RTE's answer to The Hills. Starring Cici Cavanagh, Dani Robinson, Vogue Williams, and Louise Johnston - the show follows four twentysomthings doing their daily lives in Dublin. But with cameras (whispers: and scripts).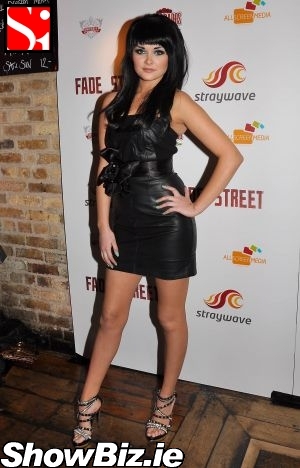 Dani Robinson
And it seems the knives are already drawn for the four glam-bots living on Fade Street (whispers: live there when filming). Yup. These newbies are gonna put a lot of turned-up noses out of joint when their popularity catches on with the public and the newspapers... Photocallees join the dole queue if you haven't already.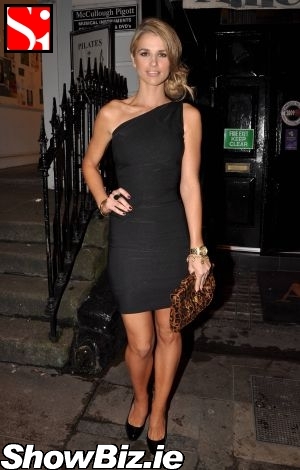 Vogue Williams
Like, already you naughty ShowBiz.ie commentators (whispers: mainly socialites and models) are already having a go at this lot on these pages without even having seen the show. Shocking, we know. Like who knew people bitched on this site?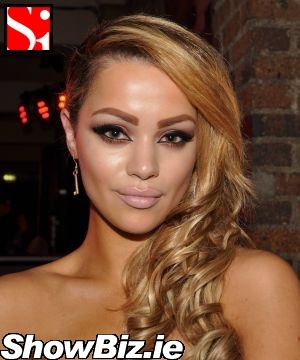 Cici Cavanagh
Well, we were at the launch party last night and at this early stage we're already detecting some diva-esque behaviour from The Four Faders. The photocall at Dakota Bar last night was set for 8pm, then put back to 8.30pm, then 9pm. The fab four finally turned-up just after nine... Unfashionably late.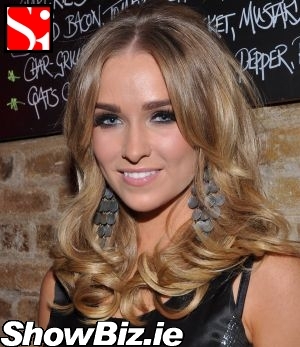 Louise Johnston
PR peeps take note: if you don't get your photocall photos out to press by 9.30pm in this town your event may as well have never taken place. Yup. The Irish papers go to bed from 9.30pm onwards, so if the F.S. party last night was supposed to get maximum exposure in today's papers for tonight's show, they sure cut-it-fine. Just sayin' that's all. Don't let it happen again.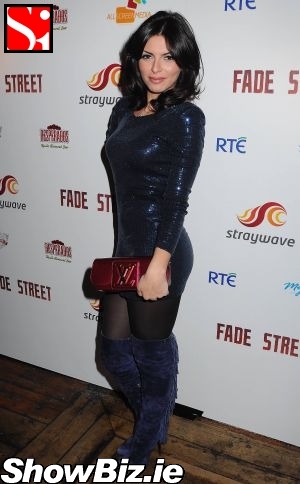 Melina Skvortsova
Apart from Poshy Street, Piercey Street, Chicy Street, and Hosty Street - there were also tons of other peeps at the launch including a few of the support cast such as the lads from Dublin Ink: John Connolly & Leigh Guerrine, and the show's producer John Norton with his girlfriend Izabela Chudzicka.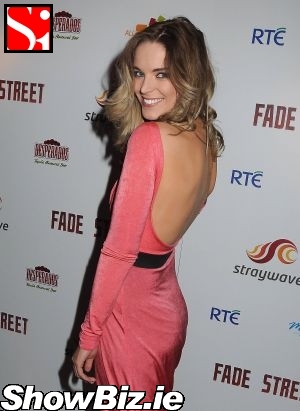 Suzie McAdam
Other guests included: Suzie McAdam, Melina Skvortsova, Alannah McGurk, Karena Graham, Sinead Kennedy, Virginia Macari, Kristi Kuudisiim, Breffny Morgan, Stephen Higgins, Helen O'Reilly, Roz Flanagan, Maria Fusco, Joan Palmer, and many more...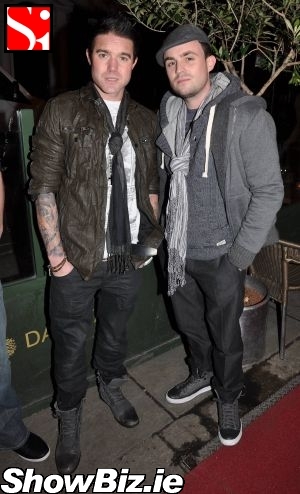 John Connolly, Leigh Guerrine
So there you have it folks. Fade Street plays out its first few tentative televisual moments on RTE TWO at 9pm tonight. Sure, who wants to watch the feckin' depressing nine o'clock news these days anyway?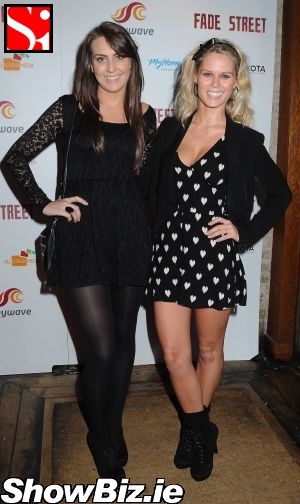 Alannah McGurk, Karena Graham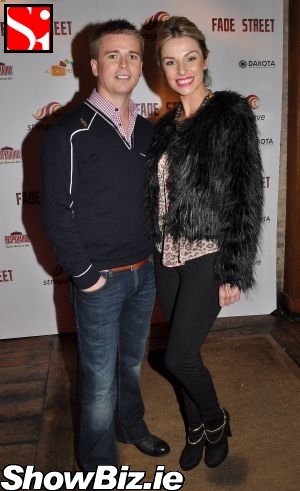 Brian Ormond, Pippa O'Connor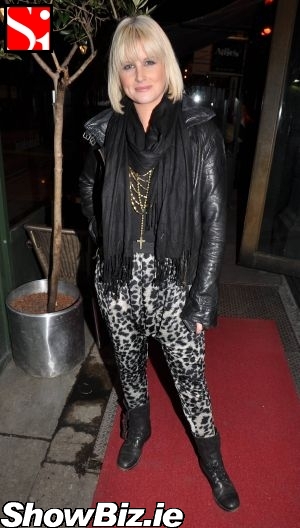 Sinead Kennedy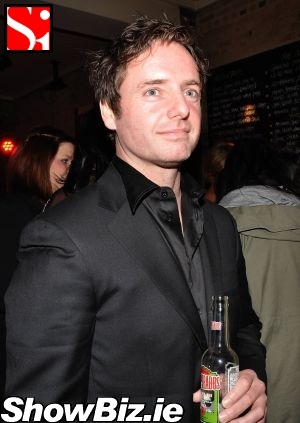 John Norton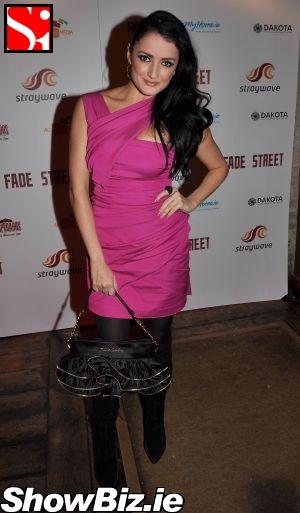 Virginia Macari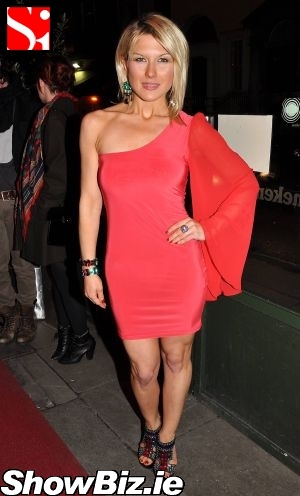 Izabela Chudzicka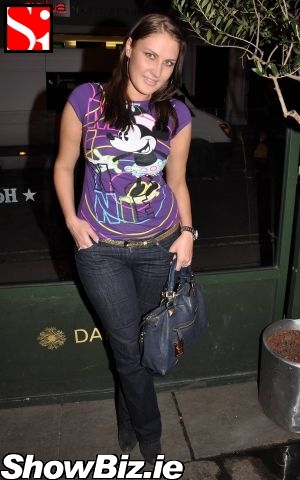 Kristi Kuudisiim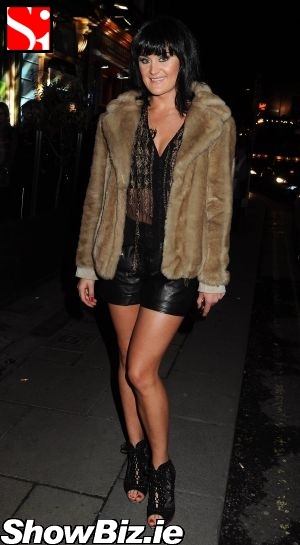 Helen O'Reilly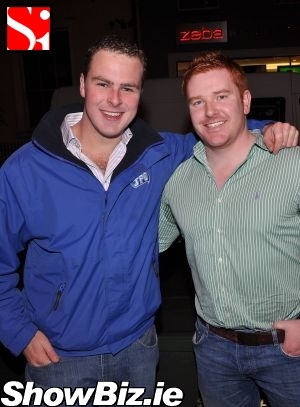 Breffny Morgan, Stephen Higgins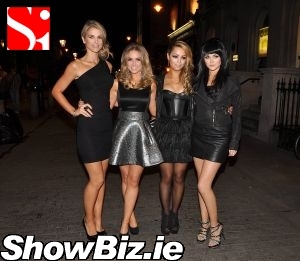 Vogue Williams, Louise Johnston, Cici Cavanagh, Dani Robinson