Liz & Rhydian Are Back Baby...
He was the X Factor 'Jedward' of his day and she was the other other other blonde member of Atomic Kitten. Yup. Rhydian Roberts and Liz McClarnon haven't gone away folks. They're like totally back and about to take on those pesky aliens in War of the Worlds...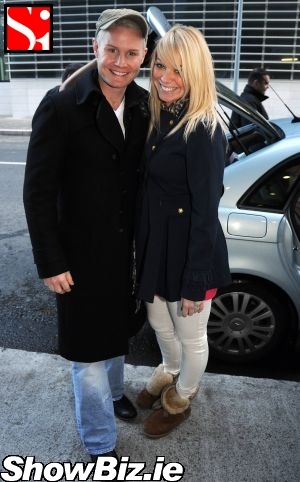 Rhydian Roberts, Liz McClarnon
Remember Rhydian Roberts? Do you? He was that Welsh cross between a figure skater and a camp villain from a Batman movie that took X Factor by storm and then kinda vanished. Strange lad but with a great voice... Well, he was in Dublin yesterday folks.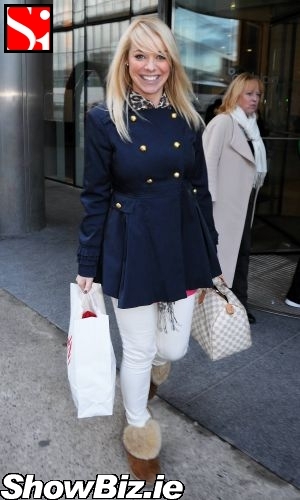 Liz McClarnon & mother (background)
And do you also remember the Liz McClarnon wan? Well, do you? She was the other blonde in Atomic Kitten (no, not Kerry Katona nor Jenny Frost). The one with the scouse accent and the big smile. And not the one that had a kid with Fran Cosgrove. No that was Natasha Hamilton... Yup. Lizzy was in Dublin too.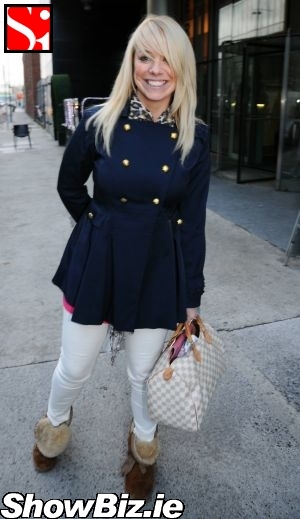 Liz McClarnon
Everyone up to date? Good. Well the two of 'em were in Dublin yesterday to promote their upcoming roles in War of the Worlds at the O2 come the 29th of November. With these two involved, this time we're rooting for the aliens. Boom. Boom. Give is David Essex and Richard Burton any day.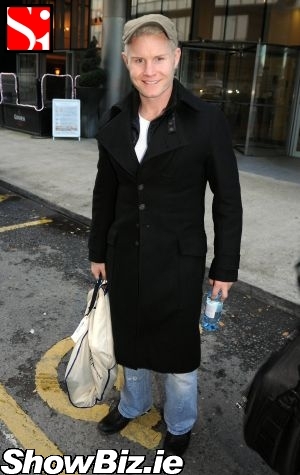 Rhydian Roberts