Celeb Piggybacking A Go Go At Jervis...
Folks. If you happen to see a passing Brit-celeb be sure to hitch your rusty trailer on to their starry tow-bar. It's the done thing in Dublin you know? Well, one would think so with all of our localites lining-up to be snapped beside Girls Aloud singer Kimberley Walsh at the Jervis Street Shopping Centre last night. Me next. Me next...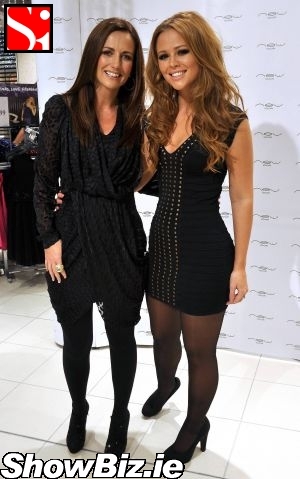 Lorraine Keane, Kimberley Walsh
Embarro r wha? Poor Kimberley Walsh must have felt like a wax-work dummy at Madame Tussauds last night during the Jervis Street's flagship store 'New Look' launch. There was literally a line of star-struck Irish media types lining-up to have their picture taken with her... She shudda charged them a score each and made a few bob. Jeez.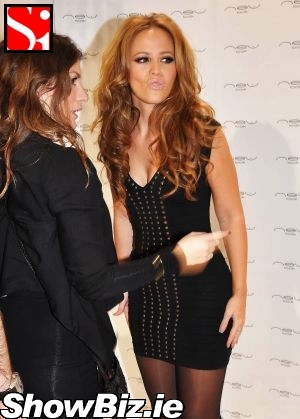 Kimberley Walsh
Yup. The Girls Aloud singer was over on the Northside of the City opening up the New Look store and probably wondering who the hell all these peeps were doing blatant Celebrity Hitch-Hikers on her wee bit o' international stardom... Look at me Ma! I'm standing next to one of the lesser known members of a now broken-up manufactured girlband. I've arrived.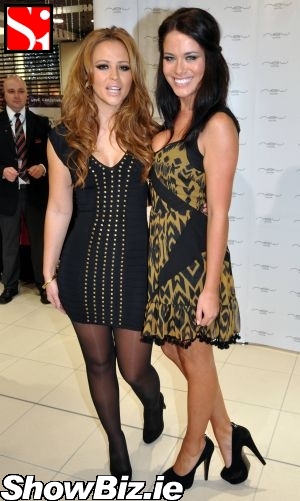 Kimberley Walsh, Michele McGrath
Even though we're not quite sure what curvatious Kim even does these days since Girls Aloud went on their 'break' - still, she was a nice alternative target for our snappers. If only our lovely local ladies would get outta the way.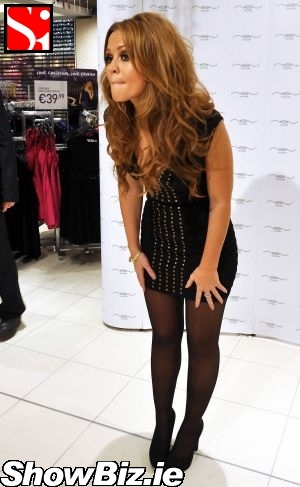 Kimberley Walsh
Apart from Miss Walsh we had lots of ShowBiz.ie favs at the launch throwing their arms around the shoulder of the UK singer saying cheeeeeese. Those unashamedly piggybacking Kim a go go included: Lorraine Keane, Darren Kennedy, Michele McGrath, Brendan Courtney, and Siobhan O'Connor... Named. And. Shamed... And yes. We're kinda jealous.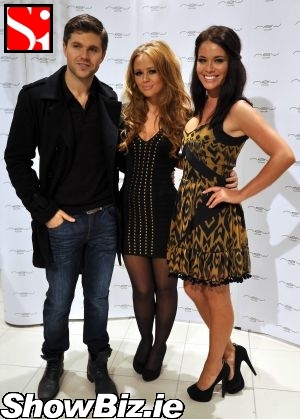 Darren Kennedy, Kimberley Walsh, Michele McGrath
Other guests at the launch included: Colin Barnes, Julian Swift, Mary Green, Rachel Armstrong, and quite a few more...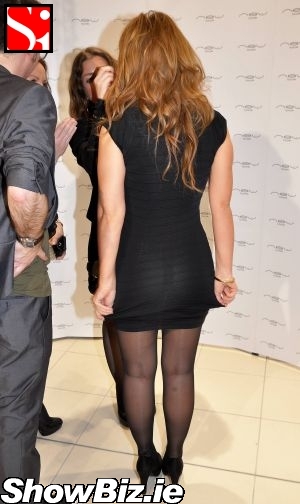 Kimberley Walsh
So there you have it folks, Kimberley Walsh came to town and kinda got mugged. Quick. Rush over to the Facebook pages of all pictured here and see if they've posted up a piccy of "Me & My Bezzy Buddy Kimmie! LOL!!".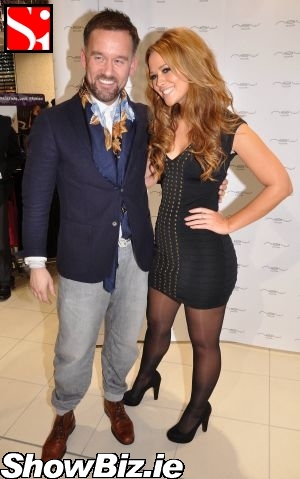 Brendan Courtney, Kimberley Walsh
What is keeping the fricken revolution people? Shudda been here by now. One is surely well overdue??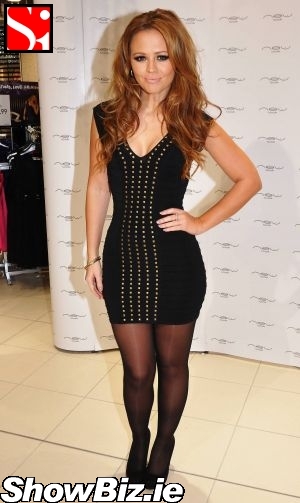 Kimberley Walsh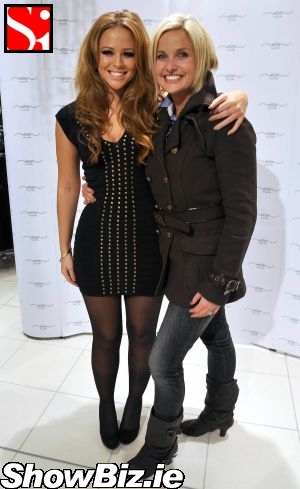 Kimberley Walsh, Siobhan O'Connor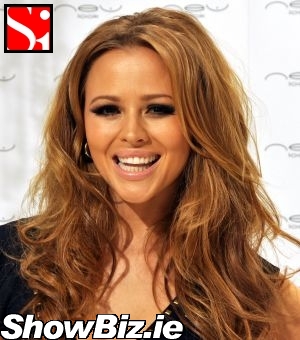 Kimberley Walsh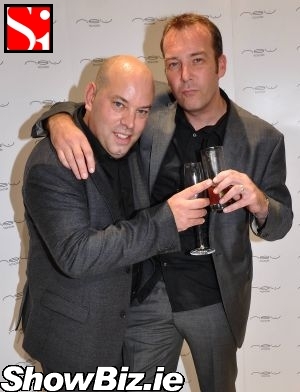 Colin Barnes, Julian Swift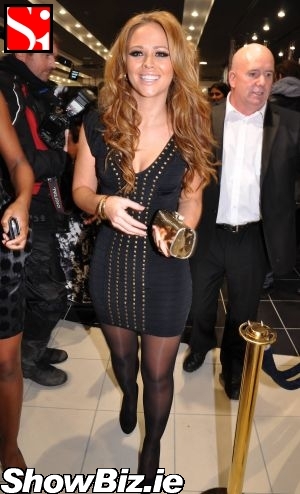 Kimberley Walsh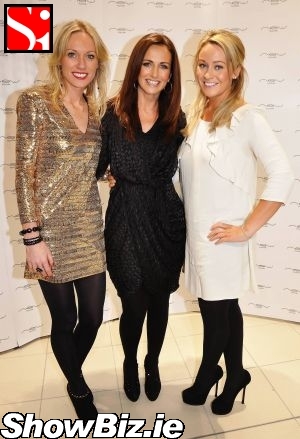 Mary Green, Lorraine Keane, Rachel Armstrong