Mini-Me Verne Rolls In...
Wee actor Verne Troyer, aka Mini-Me from the Austin Powers movies, rolled into Dublin yesterday on his motorised trike. With the web currently alive with gossip surrounding a leaked sex-tape he made with his former girlfriend, the tiny star was keeping a low profile in Ireland... First Austin Powers, now a sex tape – Verne completes us.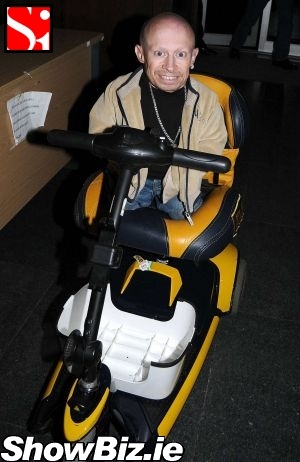 Verne Troyer
That saying: "God Loves a Tryer" could be rewritten this week to read: "Blogs Love a Troyer" as Hollywood woke-up to yet another leaked sex tape available to download featuring a well known actor and their lover doing-the-do in the privacy of their own bedroom. Will they ever learn? We certainly hope not.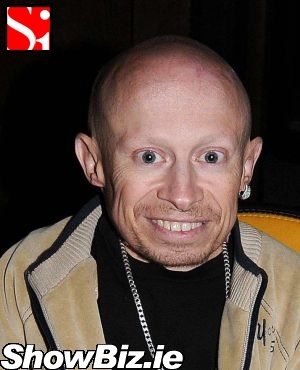 Verne Troyer
A few months back gossip shrine TMZ.com reported the intimate tape of Verne and his former girlfriend Ranae Shrider was snatched from their apartment by a third party... But only this week the little person sex vid became available to view from a certain website if you cough up a mere 9.95 dollars. Well, if you're into that type of thing... Watching sex with Mini-Me isn't top of our fantasy list folks.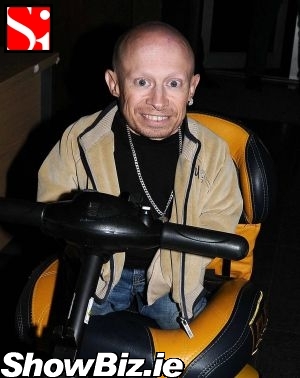 Verne Troyer
As the miniature sex-storm exploded all over the web's blogosphere, canny Verne was in Dublin as a guest on the Podge & Rodge show avoiding the smut slinging... Actually strike that, amidst the smut slinging. Those Ballydung boys are feckin' filthy.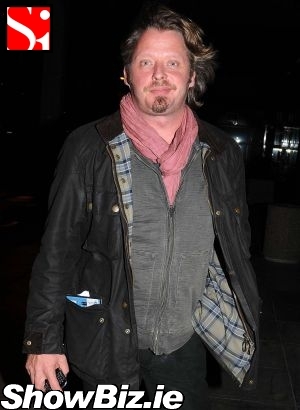 Charley Boorman
The other guest on the hit RTE show was Wicklow native Charley Boorman promoting the new book and DVD for his TV series 'Ireland to Sydney by Any Means'...