Perez Loves His Saturdays...
Celebrity Blog Queen Perez Hilton seems to have a penchant for Irish girls. This week the self-styled gossip guru left his Hollywood perch and fluttered all the way to Liverpool to hang out with Una Healy & The Saturdays plus wee MTV coleen Laura Whitmore...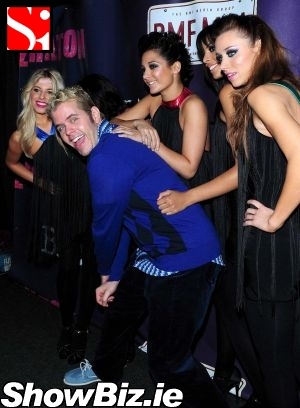 Perez Hilton, The Saturdays
When you're looking for celebrity endorsement for your music in the US, it doesn't come wrapped-up in a prettier shinier bow than the one tied by Perez Hilton. He's like to tabloid news journalism what Harry Knowles is to movie reviews. Simply said folks; he can make or break yer arse.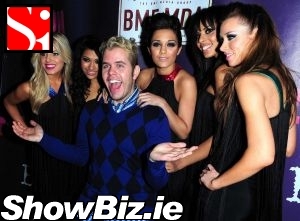 Perez Hilton, The Saturdays
So we were kinda chuffed to see the blonde blogger hanging-out with The Saturdays this week in the UK at his 'One Night In Liverpool' party held at the Carling Academy, where the girls played for his sordid gratification...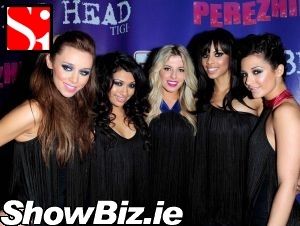 Una Healy, Vanessa White, Mollie King, Rochelle Wiseman, Frankie Sandford (The Saturdays)
More than just posing with the fivepiece featuring Irish hottie Una Healy, poppy Perez also big-time endorsed The Saturdays debut single 'If This Is Love' on his pink Perezhilton.com website. He's calling the tune a gay anthem. And darn it, he bloody well knows his gay anthems.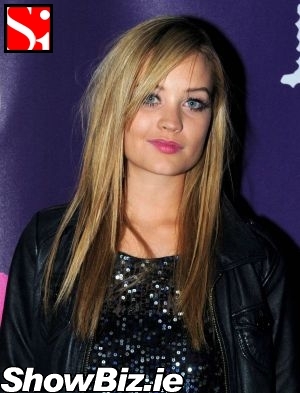 Laura Whitmore
And speaking of Irish hotties, fresh out of the fridge MTV presenter Laura Whitmore was also hanging with Mr. Hilton for his One Night In Liverpool this week...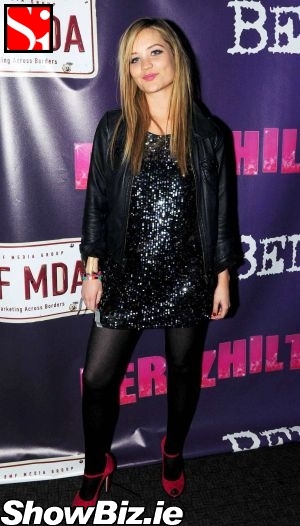 Laura Whitmore
Originally from Bray Co. Wickla, our Laura recently won 'Pick Me MTV' - a search to find a new presenter to co-host MTV News bulletins. We reckon she's easily the hottest young presenter in the UK at the moment and has the potential to really go places... Yup. There's a lot of Irish female talent in Britain at the moment, flyin' the flag folks. And about time too.