Nidge & The Boys On The Lash...
It was a pretty busy weekend folks here at the Biz of Show. All sorts of parties & peoples to be snapped. But we wuz on total pappin' high-alert for the Love/Hate season 4 wrap party, feelers & feckers out everywhere. They nearly fooled us by having it in the very same location as last year's bash, but you can't out-fox a foxy fox, as they say...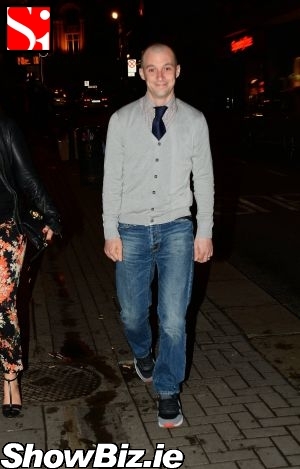 Tom Vaughan Lawlor
The epic first 3 seasons of Love/Hate has elevated the hit RTE drama to heights never before seen around these here parts. It's easily the best thing on the telly. But with all that success comes the attention of press and public alike. Sadly, already most of season 4 has been played-out in pictures in the tabloids. And with ner a Spoiler Alert either... They've never heard of Neticate.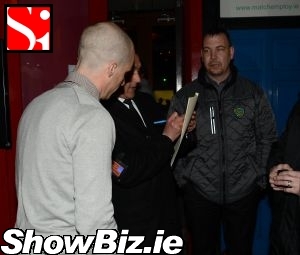 Tom Vaughan Lawlor (Nidge) asked is he on guest list
But we'll be tuned-in with the rest of the country when The Nidge Weasel comes back for season 4... We just hope all the fame & fortune hasn't gone to their wee gangster heads and they deliver like they did in seasons one, two, and three. All of them gems.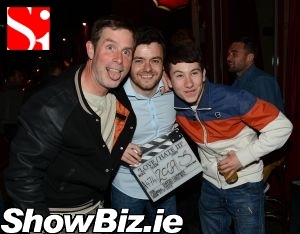 Laurence Kinlan, David Caffrey, Barry Keoghan
Last weekend cast and crew had a traditional end-of-shoot knees-up with director David Caffrey leading the way to Pacino's Restaurant on Suffolk Street... Same place they wrapped last year, luckily for us... We had nightmare visions of scouring town looking for this likely band of thieves and thugs.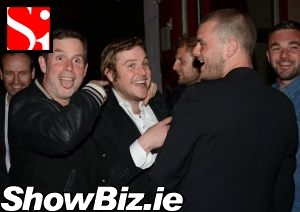 David Caffrey, Peter Coonan
All the stars of the show were there, alas we didn't spot a Robert Sheehan or a Killian Scott anywhere. Those we did spot included: Peter Coonan, Laurence Kinlan, Barry Keoghan, Tom Vaughan Lawlor, Aoife Byrne, Jenni Horan, Susan Loughnane, Caoilfhionn Dunne, Sarah Fennelley, Laurence Kinlan, David Odd, Charlie Murphy, Mark Dunne, and a few more...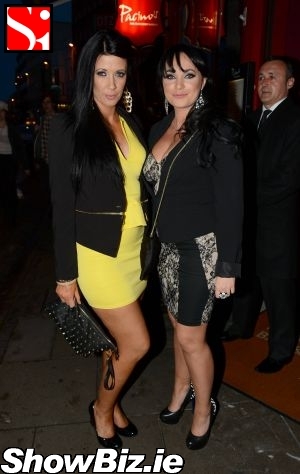 Aoife Byrne, Jenni Horan
So there you have it folks, Love/Hate season 4 is in-the-can and coming to a small screen near you sometime after the summer. Wonder who gets-it in the neck this time out?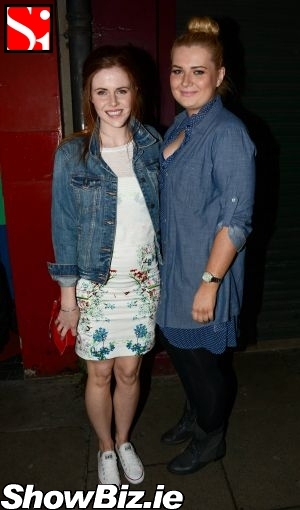 Susan Loughnane, Sarah Fennelley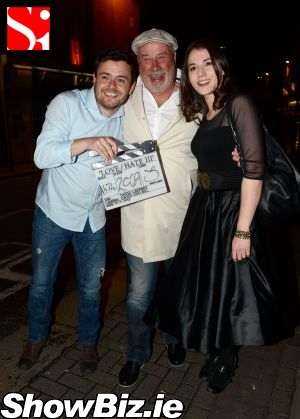 Laurence Kinlan, David Odd, Charlie Murphy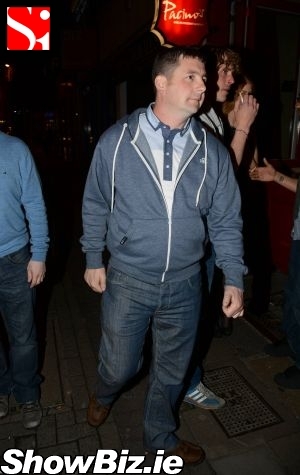 Mark Dunne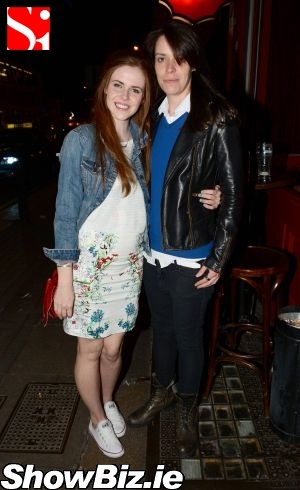 Susan Loughnane, Caoilfhionn Dunne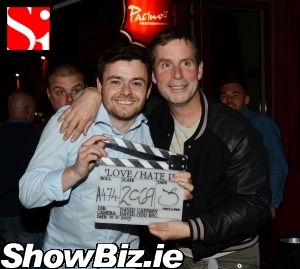 Laurence Kinlan, David Caffrey