Ireland Will Never Win Eurovision Again...
As Jedward arrived home from Eurovision disaster yesterday something dawned on us folks, Ireland will never win Eurovision again. Yup. Just like the Brits we like to run-down the world's biggest music contest but as last weekend showed, Europe has talent in bags and all your Engelberts and Jedwards aint convincing anyone...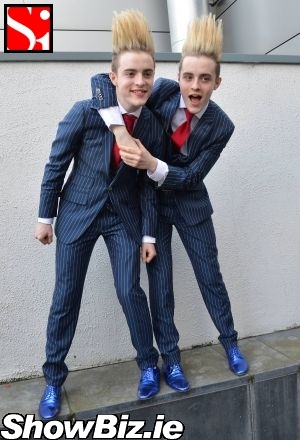 Jedward
Fair play to Jedward folks, they really gave it everything to win Eurovision. They went over two weeks before the contest, done all the media, wore all the outfits, charmed everyone in their wake. Can't fault their effort. But no amount of global trending on Twitter could stop their on-stage fountain raining down Johnny Logan's tears from yesteryear... As Graham Norton quipped, the song sounded the same when the microphone was away from their lips and only the four backing singers could be heard.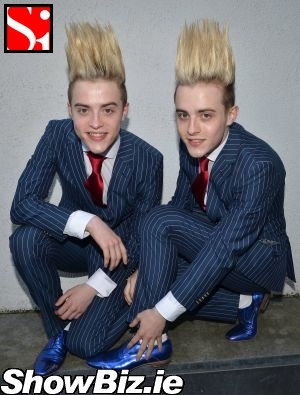 Jedward
Truth is folks, Europe has talent. A hell of a lot more than anything Ireland or Britain has produced in over a decade. And no matter how many turkeys or spiky haired twins we throw at the contest, ultimately we end up with egg on our faces. And deservedly so... For the most part, it's no longer a gimmicky cultural freak show. Those Euro acts can sing and dance and boy do they look great... Even the Russian Grannies had a decent tune.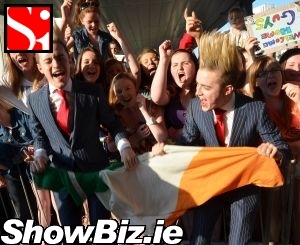 Jedward
And as Ireland and Britain give each other points even when nobody else does with Marty Whelan and Graham Norton complaining about Euro bloc voting, we should just be honest with ourselves. We just aint good enough anymore and the process we go through to choose our acts is completely outdated and so flawed that it means Ireland will never win the Eurovision again... They system needs a radical shake up.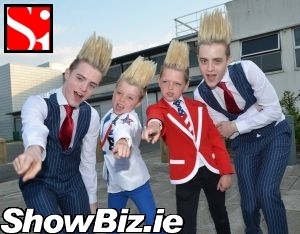 Jedward with brothers Nathan & Cian Delaney
Back in the day when Ireland had nothing else going for it other than its outstanding Eurovision record, the show actually meant something here. And to this day no one has topped our Riverdance half-time-show... So we can do it, if we really want to... Somewhere along the way we lost our way and as the Celtic Tiger roared our Eurovision dreams seemed trite. And look where that got us... Ireland needs to get its mojo back.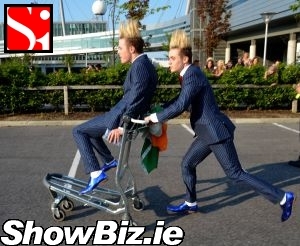 Jedward
And you may say, big deal, but it is a big deal. Ireland used to be good at producing world beater musicians and singers. It was what we did best... Now we only produce assembly line singers on franchised talent shows... And after a single hit, they go the way of your average Big Brother contestant. Down the swanny.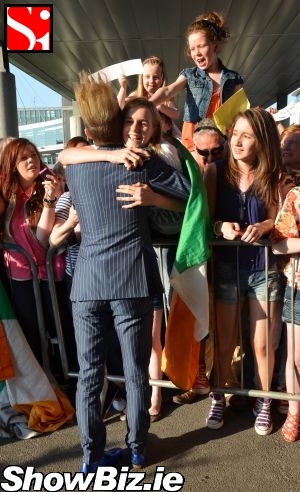 Jedward
If Ireland is serious about Eurovision, the RTE producers in charge of selection cannot put us through that horrific Late Late Show talent show thingy they do each year. Truth is, they need to be searching for a band or singer that can go beyond the Eurovision, win or no... They shouldn't be trying to build a one-off act for the sole reason of winning the contest on the back of trying to plicate to some outdated idea of what Europe wants. A great song will win the day. And no amount of gimmickry and bloc votes will change that.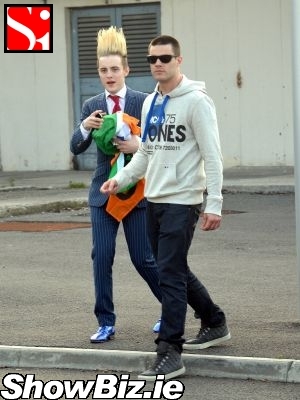 Jedward & manager Liam McKenna
So there you have it folks, as Jedward's Eurovision dream rides off into the sunset we need to dust ourselves off and reset our Eurovision ethos. And it's as simple as this - actual talent will always win the day, so instead of trying to create some monster hybrid of gimmicks and nonsense to plicate to some non-existent Pan-European taste bud. All we need are great singers singing great songs. Simple as... Anyone remember raw talent?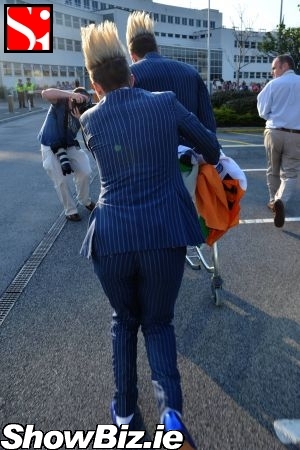 Jedward
But it has to be said, well done Jedward. You gave it everything lads.