The Man Who Made McFadden Quit...
Finally folks, we found him. Yup. And right on our very own bloody doorstep. We're talking about the man whose song 'Mandy' made poor artistically frustrated Brian McFadden quit Westlife, we're hoping Barry Manilow is here to apologise to the Irish Nation...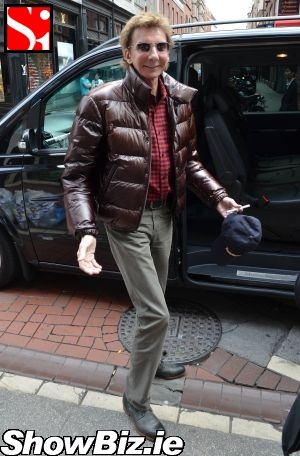 Barry Manilow
Now, we may be wrong here, and heaven knows we usually are... But we reckon that when Westlife covered the Barry Manilow classic 'Mandy' way-back-when it was the straw that broke the camel's back and pushed Brian McFadden out of Westlife. You said it: Ohhhh Mandy.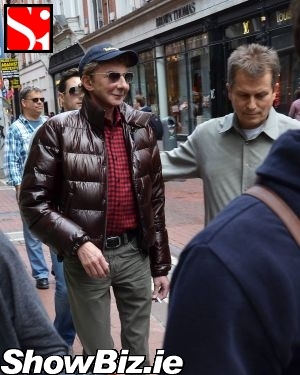 Barry Manilow
Yup. Like, if it weren't for Mr. Barry Manilow our Bri Bri may have stayed in the man-bland-band and there would have been no Delta Goodrem or even Vogue Williams... God forbid! So, you know, Barry Manilow basically changed the fate of a Nation whether he knows it or not... Shizz.... We're back at the press conference, Bryan's wearing a baby blue Bo Selecta tee, and Kian's having a weep... All cuz of The Manilow... Welling up here.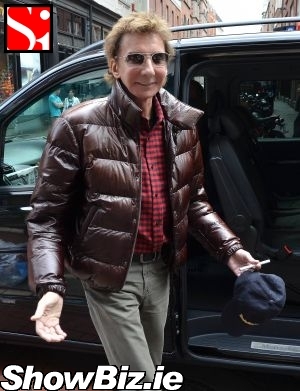 Barry Manilow
We caught up with Barry Manilow yesterday as he checked out some of the tunes at Tower Records on Grafton Street and sucked on one of those smokeless electronic cigarette thingys. He plays The O2 tonight. Where we hope he gives a full and frank apology for making McFadden leave Westlife... And then release all those solo songs... Well, someone has to pay! Oh Margie, you came and you found me a turkey...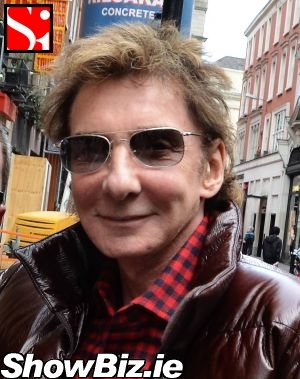 Barry Manilow