Mr. Kearney Is Europe's Best...
Well now... The sun finally turned the map the right way round and found its way to Ireland yesterday. Add to that Katie Taylor won in the boxing, Leinster won in the rugby, and the handsome Rob Kearney was on The Green with his ERC European Player of the Year medal. Yup. We're feckin' back baby...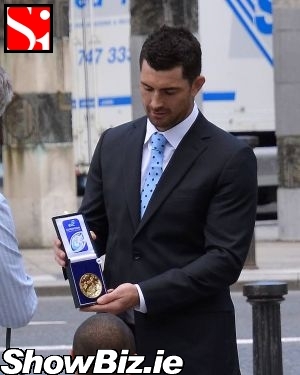 Rob Kearney
It was a long time coming but summer peeped over Ireland's garden gate this week folks. And about time too... But what a week for the weather to shine. Our very own Katie Taylor is World Champion boxer for the fourth time and Olympic bound, plus the Leinster boys won the Heineken Cup. Things are looking up.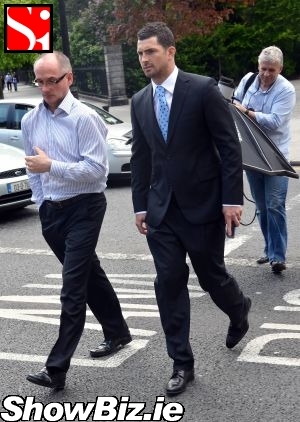 Rob Kearney
And the reason we're harping on all positive folks is because we came across Mr. Kearney yesterday brandishing his ERC European Player of the Year medal on St Stephens Green. Nice. Ah us Irish finally have a lot to be proud of... Let's hope the soccer lads can build on all this.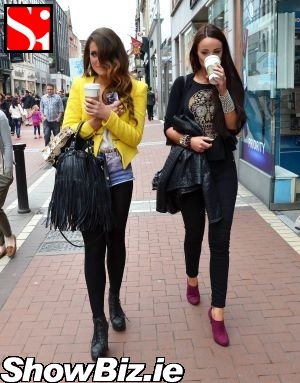 Rozanna Purcell & Emily McKeogh
And yes, it was a bit sunny yesterday, thus we happened across a few models on Grafton Street. Namely Rozanna Purcell & Emily McKeogh supping on Starbucks... Strangely, the gals got all giddy and shy in front of camera. Never thought we'd see our Roz blushing in front of a lens... Born to do it.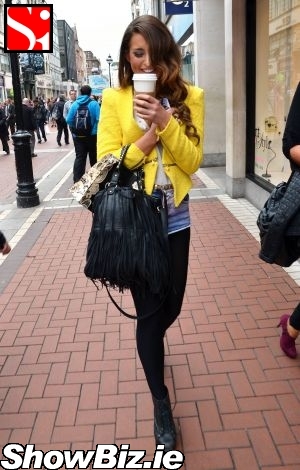 Rozanna Purcell
Apart from all that, we also spotted Ireland's hottest ever newsreader Anne Doyle looking all summery in St Stephens Green and an overheated Street Performance Artist stripped down to his underpants on a unicycle on Grafton Street. As you do... This lad should be running the country.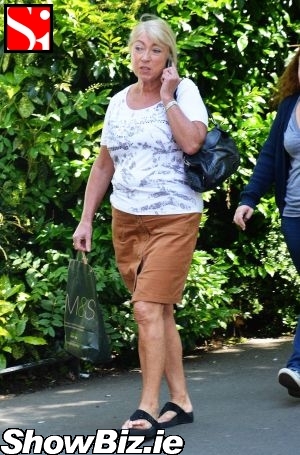 Anne Doyle
So there you have it folks. Success in sport and the summer have once again visited these shores and we couldn't be happier. Come Ireland, get yer bleedin' hole moving. Oh, and come on Jedward!!!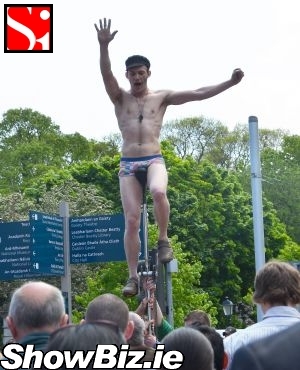 Street Performance Artist