Love/Hate III In Da Bag...
For the past three years the awesome Love/Hate drama series has been quietly filming around Dublin, and for the most part, somehow staying out of the limelight and the spoiler-sheets. And rightly so. But at the weekend we tracked down the 3rd series wrap party and even saw through the cunning disguises of Robert Sheehan & Co...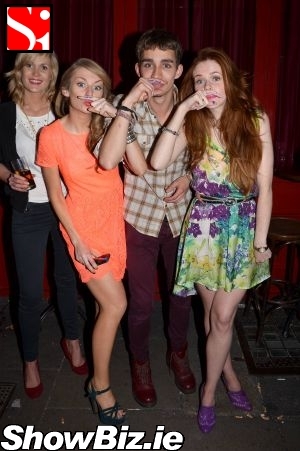 Aisling Bodkin, Robert Sheehan, Susan Loughnane
The 3rd instalment of Love/Hate coming this autumn is posing to be the best yet. Apparently the cast have signed bonds in blood to keep storylines in total and absolute secret. So it was no surprise that when we tracked down the wrap party at Pacinos restaurant on Suffolk Street last weekend Aisling Bodkin, Robert Sheehan and Susan Loughnane had inked-on index finger moustaches at the ready to throw off our photographers... But ha ha to them, saw straight through it - Robert Sheehan already has a moustache so we knew it was him... Not too sure about the other two though.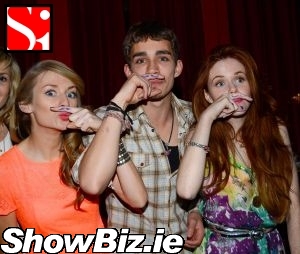 Aisling Bodkin, Robert Sheehan, Susan Loughnane
But we're not feeling too guilty for crashing the Love/Hate party, no spoilers here folks. Unless the upcoming plots involve Nidge and Co. evading the peelers with the clever use of inked-on index finger moustaches. If so, sorry lads... And stop using Baldrick's "I have a cunning plan" approach to evasion... If ShowBiz.ie snappers can see through the ruse even an out-to-seed country Garda would.