Huzzah! The Glosie Are Back...
Hold on to your damn knackers folks for the biggest thing to happen in Ireland since a little thing called the Peace Process occurred last night. Yup. We snapped Glenda Gilson and Rosanna Davison for the first time together again since the big fall-out of 2010 at The Premiere of The Dictator. Jeez, is there anything Sacha Baron Cohen can't do?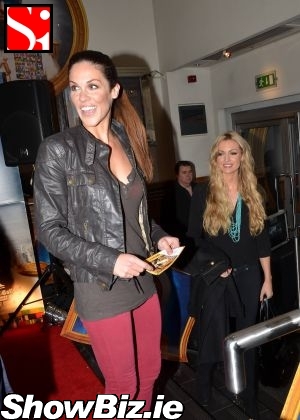 Glenda Gilson, Rosanna Davison
It was easily the biggest falling-out to occur on these shores folks since Corkonians and the rest of Ireland. But even bigger and some of us actually cared... Yup. The Glenda and Rosie Dee fell-out over something to do with a trip to Marrakech (don't mention the war) and two goliaths of Irish modelling were bezzies no more... Many a tear was shed here.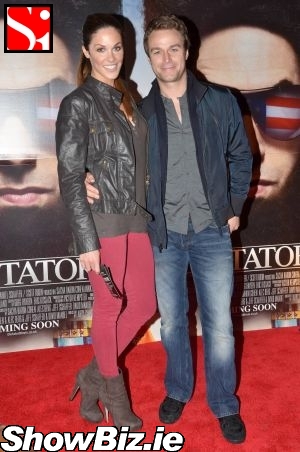 Glenda Gilson, Rob McNaughton
But there has been a lot of water under the Millennium Bridge since all that and it seems that The Glosie are back on. We snapped the two babes off-guard as they chatted in the foyer of The Savoy before The Dictator premiere last night... Okay. So slightly awkward body language but Rome wasn't built in a day... Kilmuckridge was. But not Rome.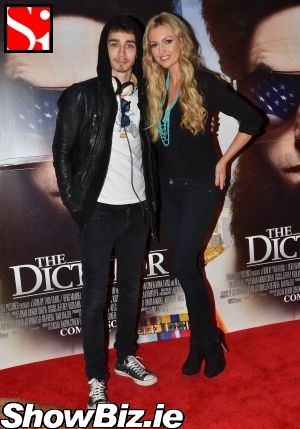 Robert Sheehan, Rosanna Davison
The Glenda was at the prem with her handsome new feller Rob McNaughton and she begged us not to mention that her pink bra completely showed through her sheer top under our camera flashes... So. We won't be mentioning that. No. Not a word about that visible bra thing... Staying schtum.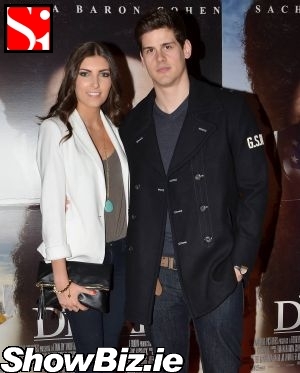 Hannah Devane, Nemanja Vulcanic
Apart from all The Glosie stuff, other guests at the premiere included: Robert Sheehan, John Norton, Aly Marron, Jane Deegan, Gerard McCarthy, James Kavanagh, Trevor Mulhern, Mairead Barry, Keith Barry, Rebecca Lawless, Carl Shabaan, Susan Loughnane, Aoibheann McCaul, Liam Cunningham, Jenny Dixon, Lottie Ryan, Henry Daly, Gail Kaneswaren, Hayley Rock, Ann Gildea, Maria Tecce, Sue Collins, Aoibhin Garrihy, Diana Bunici, and many more...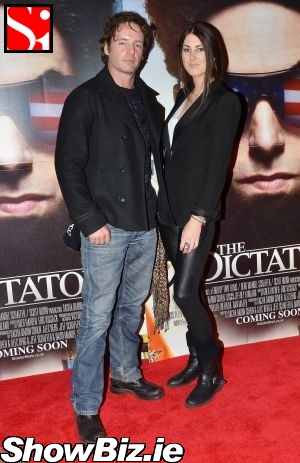 John Norton, Aly Marron
So there you have it folks if Glenda Gilson and Rosanna Davison can mend fences, let bygones be bygones, and erm, let rolling stones in one basket be worth two in the bush - then there's nothing that can't overcome in this world... Let that be your thought for the day... Peace out.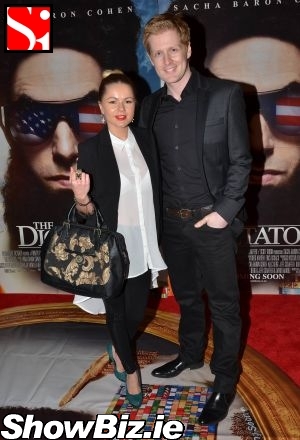 Jane Deegan, Gerard McCarthy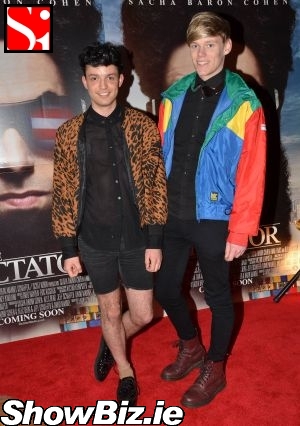 James Kavanagh, Trevor Mulhern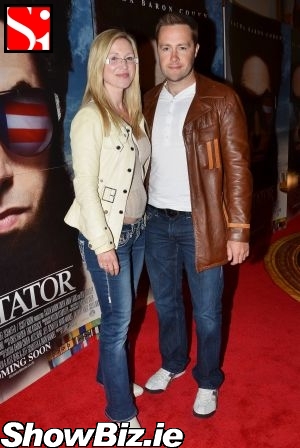 Mairead Barry, Keith Barry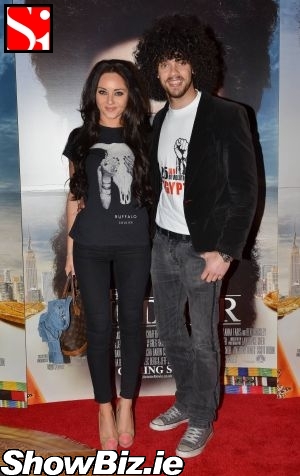 Rebecca Lawless, Carl Shabaan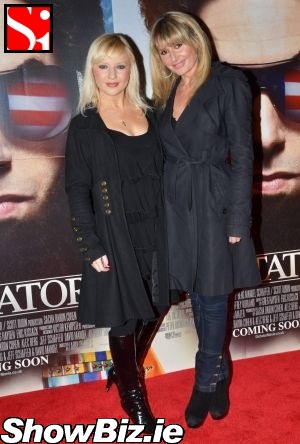 Claire Byrne, Tara Sinnott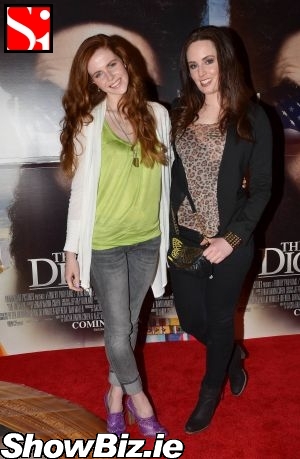 Susan Loughnane, Aoibheann McCaul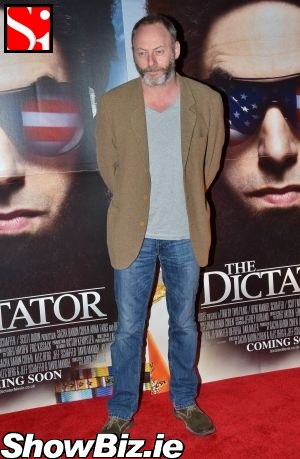 Liam Cunningham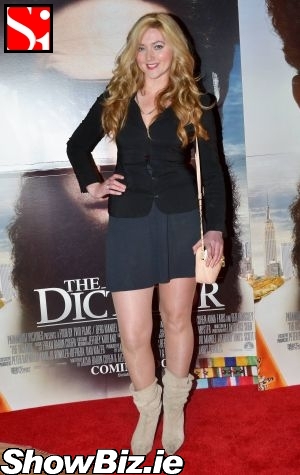 Jenny Dixon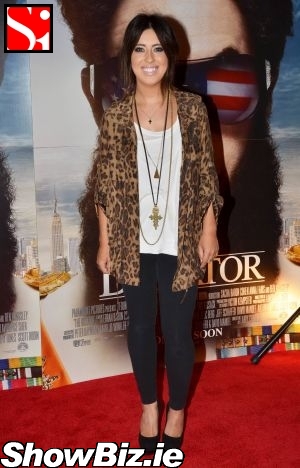 Lottie Ryan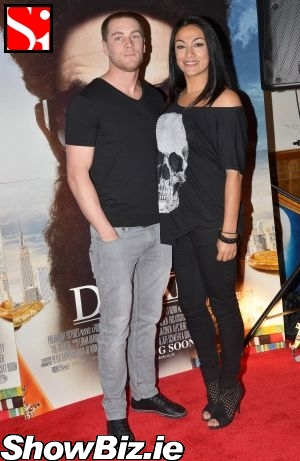 Henry Daly, Gail Kaneswaren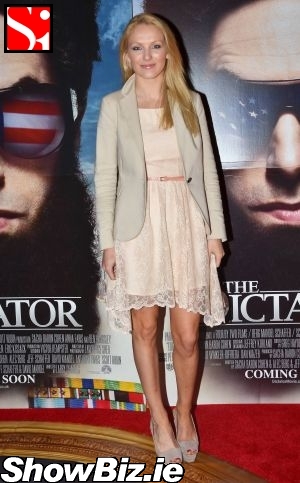 Hayley Rock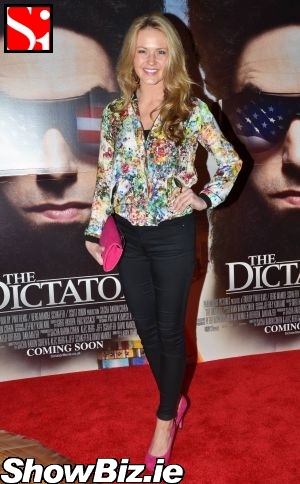 Aoibhin Garrihy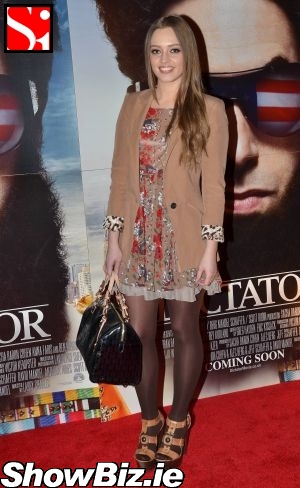 Diana Bunici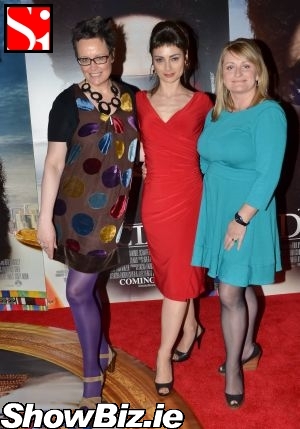 Ann Gildea, Maria Tecce, Sue Collins (The Nualas)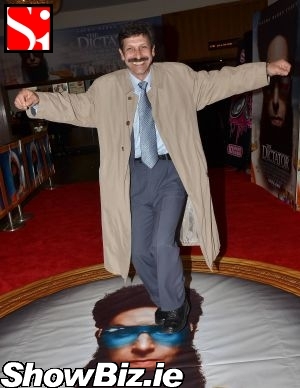 Iulius Hegedus (Borat impersonator)