MI12 AgeGate Rumbles On...
Oh dear. The row over Maire Hughes being too old for the Miss World finals still hasn't gone away folks. A week after she owned-up to putting the wrong date of birth on the forms she found herself on The Saturday Night Show fighting her corner...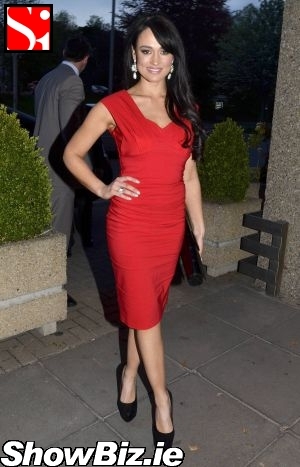 Maire Hughes
Listening to Maire Hughes talking to Brendan O'Connor on The Saturday Night Show last weekend, we can now see why the Miss Ireland judges gave her the tiara and sash. She sure is a class act... So, knowing that, surely they powers-that-be in the organisation could have better handled the fall-out from de-crowning the raven haired beauty? Yeah but hindsight and all that...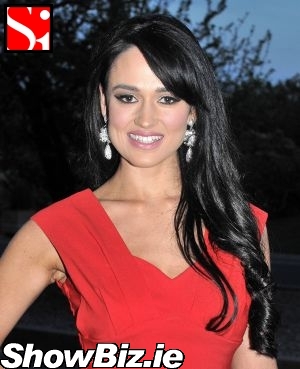 Maire Hughes
It seems to have been a bit of an all-round PR disaster folks. She told Beefy last weekend that some mystery figure told to her to stick down a false DOB making her eligible. But the Miss Ireland folk completely deny having anything to do with that sort of thing... Solicitor interventions were even hinted to on the show... Such a hullaballoo.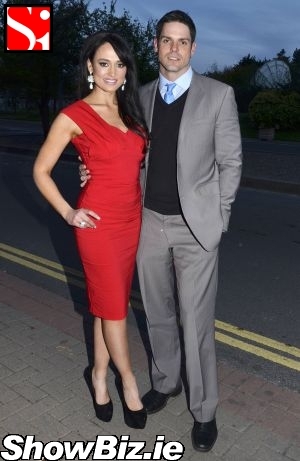 Maire Hughes, boyfriend Stephen O'Connor
Now, we've been in this business a long time now and we can see how something like this could happen... Lots of girls in lots of MI heats around the country, very few of them expected to win. So when a last minute outsider ended up in the mix we can see how easy it would be for a few months either side of a date of birth restriction to have been overlooked. Apparently the MI lads even rang the Miss World lads and tried to get the rules bent a little when the issue came up. To no avail... And even at that, we thought it was a social norm for a woman to lie about her age. Ask ten women their ages and see what happens.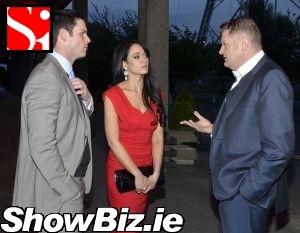 Maire Hughes, Brendan O'Connor
But this could have been handled much better from a PR standpoint... After the age issue was noticed they should have had a wee press conference of sorts and have Maire Hughes publically hand the title over to runner-up Rebecca Maguire. And answer all the questions that needed answering so everyone went home happy and stopped all the conspiracy theories in their tracks.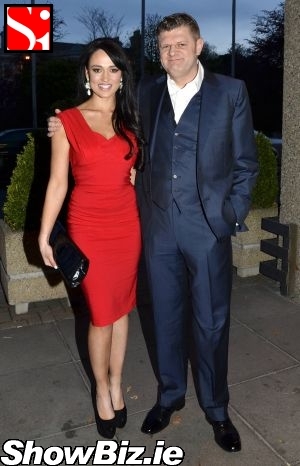 Maire Hughes, Brendan O'Connor
Instead there was a week of he-said-she-said in the media, culminating with Maire on The Saturday Night Show giving her side of the story. Surely the new Miss Ireland and the MI organisers should have been there too? Perhaps Big Bren didn't invite them along or maybe he did... Eitherway, the interview created more questions than answers... Saying that, it sure brightened up last week and got Miss Ireland onto the front of every newspaper...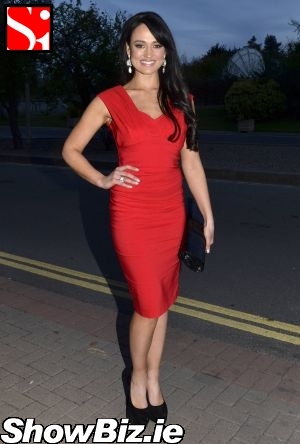 Maire Hughes
So there you have it folks, Maire Hughes was only Miss Ireland for 2 days and she's already our favourite one ever! On a completely unrelated note Billy Ocean was also on The Saturday Night Show singing: When The Going Gets Tough The Tough Get Going.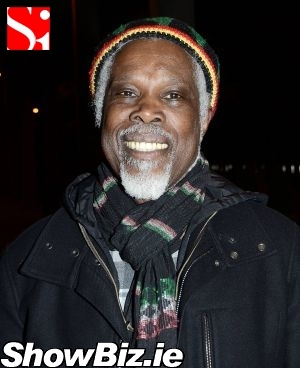 Billy Ocean