Slaine Home For A Casanova...
Finally folks, much hyped and even awarded Irish movie 'Charlie Casanova' got its premiere screening last night and who should show up? Only ShowBiz.ie fav from yesteryear who went off to live in that London waaay way back, Slaine Kelly. Yup. And it all went down at The Lighthouse...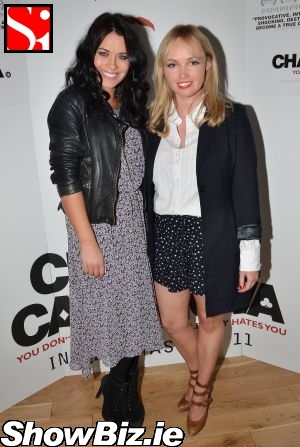 Michele McGrath, Slaine Kelly
She was the original model-turned-actress from back in the day, did that Barry's Tea commercial, then fecked-off to that London to follow her dreams and wotnot. Yup. We're talking about Slaine Kelly folks - she attended the 'Charlie Casanova' screening with bezzie Michele McGrath last night.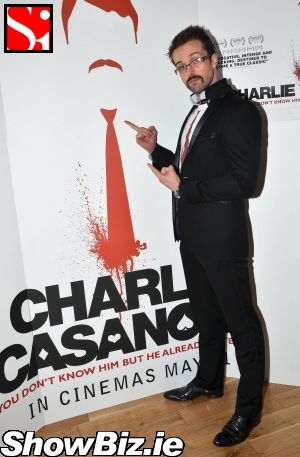 Emmett Scanlan
And for those of you not in the know, Charlie Casanova was a wee Irish movie made a few years back starring Leigh Arnold and Emmett 'please drop the J' Scanlan. Annnd for some reason it never made to the cinema OR maybe it did? Eitherway, hopefully we'll get a chance to finally see it on the big screen now that it's at The Lighthouse.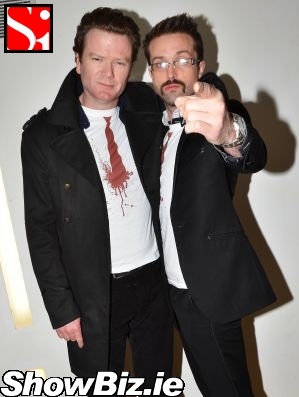 Terry McMahon, Emmett Scanlan
That's right, Charlie Casanova got its screening with lead actor Emmett Scanlan and director Terry McMahon last night. We hear our Leigh Arnold has just had a baby so she couldn't attend 'n' stuff. Congrats... At this point you're probably working out we're very light on details here.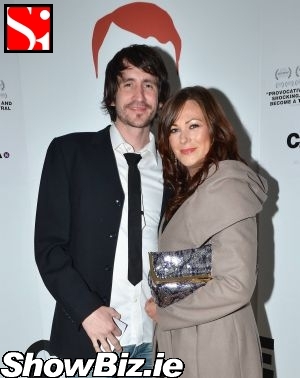 David Laird, Diane McEwan
Anyways, apart from being excira wee Slaine's back in town we're even more stoked Emmett J Scanlan is about... For those of you still not in the know, Scanno is an old friend of ShowBiz.ie who also went off to that London years back and landed a multi-award winning pivotal part in Hollyoaks. Yup. He does a good gay... Always did. Even before the J got added to his moniker.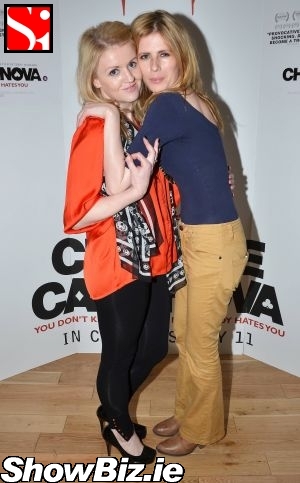 Shanyn Hayden, Carol Tobin
Other guests at Charlie Casanova last night included: Julian Benson, Shanyn Hayden, Carol Tobin, Doireann Maher, Alva Maher, David Laird, Diane McEwan, Mondo, and many more...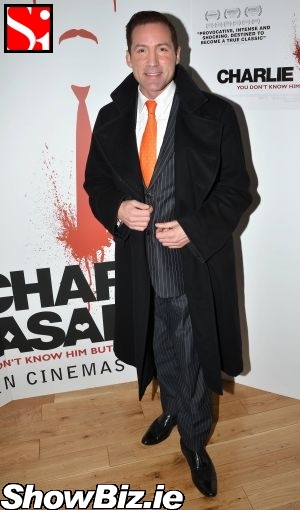 Julian Benson
So there you have it folks, Charlie Casanova had a premiere screening last night... But what have we really learned? Basically apart from snapping folk, we're a bit short on actual facts... Like, anyone comes here to read this shite anyways. They look at the pics then ridicule each other in the comments. It's the Irish way.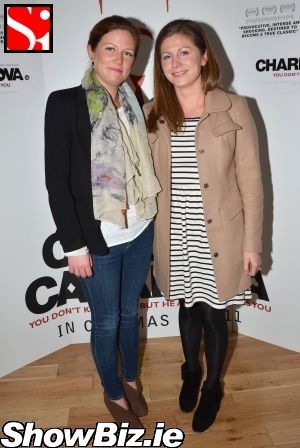 Doireann Maher, Alva Maher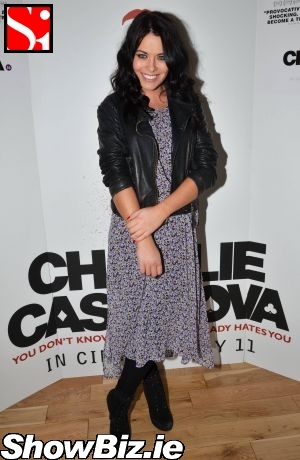 Michele McGrath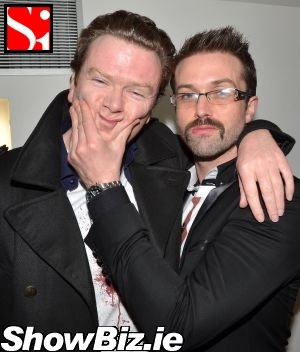 Terry McMahon, Emmett Scanlan