Rosanna's Flying High...
Former Miss World Rosanna Davison proved she's a scrapper in the courtroom last week folks when she took on Ryanair and won. Long story short, they said something like she was a borderline racialist and she took 'em for 80k. But somehow, we don't think Michael O'Leary's smarting that much...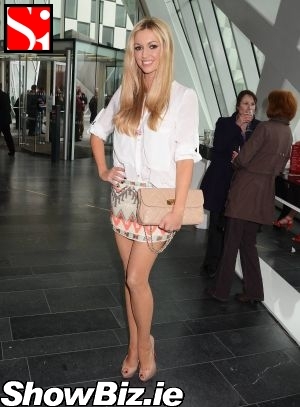 Rosanna Davison
A few years back proud Irish airline Ryanair launched a flip calendar featuring their foxy female employees in bikinis and whatnot. Only, they didn't have any homegrown cabin crew hostesses featured which was noted on by our Rosanna in a quote to the media... And by us at the time if memory serves us right... And it usually doesn't.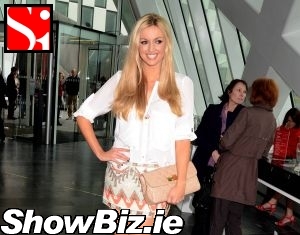 Rosanna Davison
What was in reality a throwaway comment became a bone of contention between the two parties and ultimately led to a deformation action which our Rosie won last Friday. In fairness, it was kind of a storm in a teacup and didn't need to go all the way to a jury of peers and take up court time. But apparently Ryanair wouldn't detract nor apologise... What's a girl to do?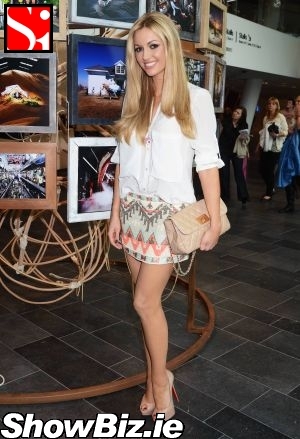 Rosanna Davison
Anyways, our Rosanna won the day and rightly so. Although we reckon the 80k was small change for the amount of publicity the budget airline got in the media last week. Yup. Those lads never miss a trick.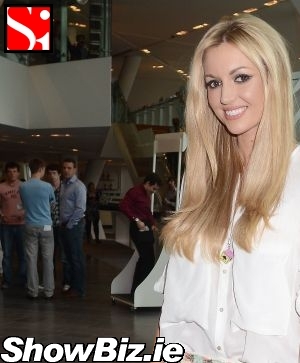 Rosanna Davison, Wesley Quirke (background)
To celebrate her win Rosie took her fella Wesley Quirke to see her famous Dad Chris de Burgh perform at the Grand Canal Theatre on Friday night... You see folks? All's well that ends well... Altogether: The Lady in Red, is dancing with me....