Georgia Salpa Vs The Queen...
Forget all those so-called Republican lads in hoodies and tracksuit bottoms causing uncalled for strife up on Parnell Square, the real problem with The Queen's visit occurred yesterday when Ireland's top omnipresent model Georgia Salpa got trapped on O'Connell Street in the midst of a shopping spree due to the Royal's super security. One was not impressed...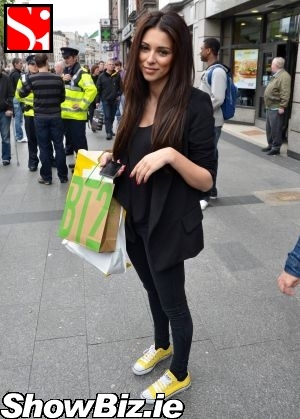 Georgia Salpa
Maybe it was the fact she was on the North-side of the City or perhaps it was the fact that she left her trademark stacked heels at home (she's really a tiny wee person), but poor Georgia Salpa couldn't just flap her eyelashes yesterday and the swooning Garda would just part the barriers. Hell no. With The Queen in town not even Ireland's most photographed woman EVER had VIP status and sway with the cops.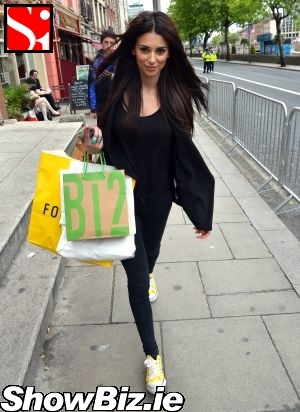 Georgia Salpa
Yup. Dressed all in black with yellow low-top Converse on her feet, Georgia Salpa got trapped between the many bollards on O'Connell Street as the Garda zoned off areas of the City as Queen Elizabeth & Prince Philip moved about in their armoured Range Rover... Saying that, we're only delira The Queen is here, shame she hasn't been granted an audience with our Georgia... Yet.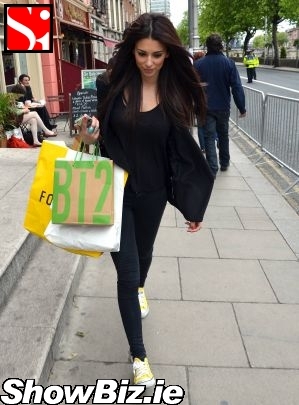 Georgia Salpa