Porn Star Gets Dublin Inked...
You know what folks? Your city just aint cool unless it has its own 'ink'. Confused? Well, there's Miami Ink, LA Ink and even London Ink. So we're glad to inform y'all there's now a Dublin Ink. Yay! We popped by the tattoo studio this week when saucy UK porn star Tanya Tate was getting all inked-up...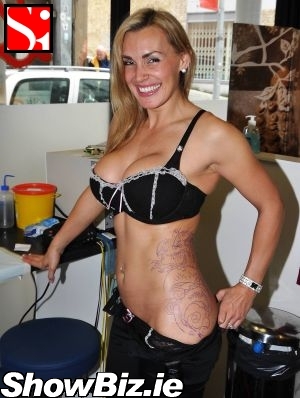 Tanya Tate
It seems tattoos are the ultimate fashion accessory these days folks. Almost every single celeb carries a bit o' ink somewhere on their famous bodies and with the likes of Angelina Jolie and David Beckham rocking tons of body art, business is booming at inking parlours. And then some.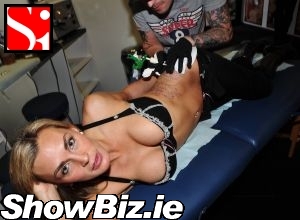 Tanya Tate
Consequently, our very own Dublin has got its own uber cool tattoo studio based in Temple Bar and it's aptly called 'Dublin Ink'. And par for the course, there's even a Reality TV show due to be shot there in the coming months - so we'll be up there with Miami, LA, and London. Like they have a patch on us.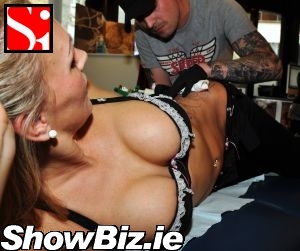 Tanya Tate, Leigh Guerrini
We stopped into state of the art Dublin Ink this week when we spotted naughty UK porn star Tanya Tate (we know you just googled her!) parading her massively inflated pert assets around in the store. What? They have big glass windows. Couldn't miss her.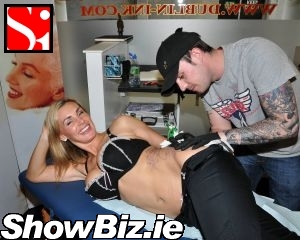 Tanya Tate, Leigh Guerrini
Blonde babe Tanya was at the studio to have an intricate dragon tattoo inked onto her side by top tatt artist Leigh Guerrini. All the way from her ribs down to her left butt cheek. Lovely!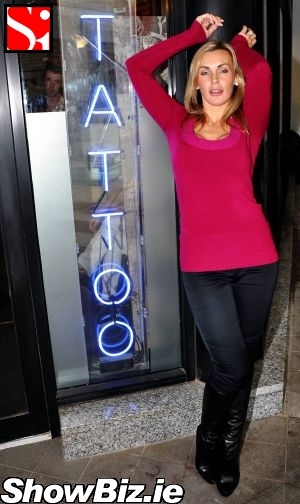 Tanya Tate
The hardcore porn star even gave us a wee glimpse of a previous tattoo she had done on a rather more intimate part of her body. But that pic is for our private collection. Ahem. Use your imagination (or Google!).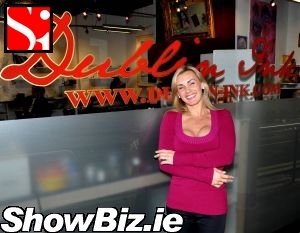 Tanya Tate