Caprice Spins at Bucks...
Club of the moment Buck Whaleys seems to be attracting the model-set and all those rugger lads over to Leeson Street hotspot of late. Not only that, they've a few celebs in checking out the place too. Sure only last weekend Caprice was there posing and spinning the decks...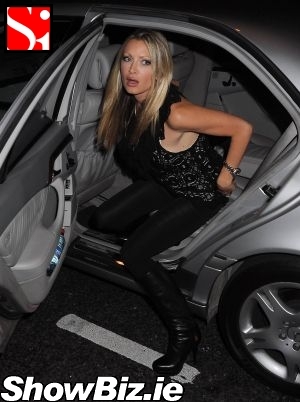 Caprice Bourret
Sexy international underwear model Caprice Bourret was in town at the weekend looking as hot as ever. A regular visitor to these shores the super fit blonde had a couple of public dates on Friday night.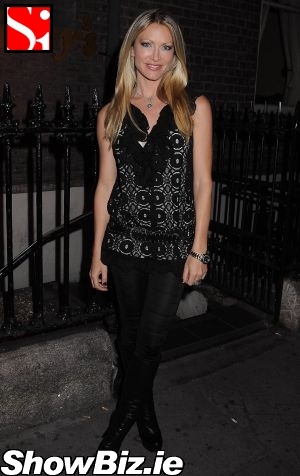 Caprice Bourret
We caught-up with the lady in question on Friday evening last out at RTE studios for a wee rendezvous with Ryan Tubridy on The Late Late Show, and no sooner was she finished with our Tubs 'n' Tiles she was rushed over to Buck Whaleys for another gig...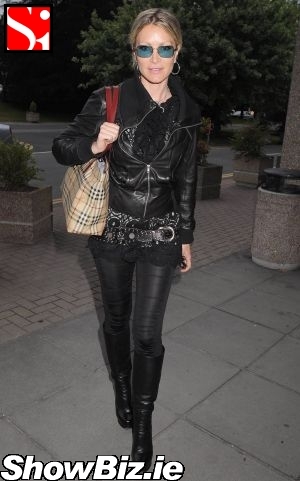 Caprice Bourret
For apparently the enterprising stunner is also a dab hand on the decks (what's with all the celebs moonlighting as DJs?), and that's precisely what she did for the 'in' Buck Whaleys massive...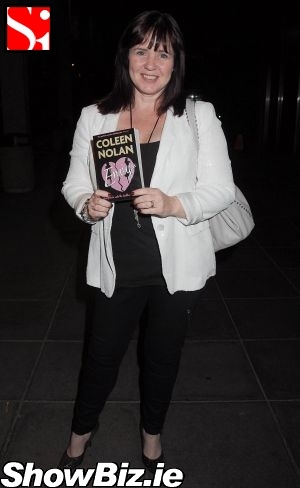 Coleen Nolan
Also out at The Late Late earlier in the evening was The Nolan Sisters' Coleen Nolan promoting her new book... Don't cha just love all the product placements going-on at RTE's biggest show folks?