Pixie Likey Lipsy A Lott...
Isn't just dandy folks when you don't have to travel with a suitcase crammed with clothes and all you have to do is pop into a top clothes shop in the city you are visiting and just select items from your own exclusive range to wear? Well, isn't it? Teen pop sensation Pixie Lott seems to dig having her own Lipsy chain, doubling as a mobile wardrobe, whenever she needs a change of clobber...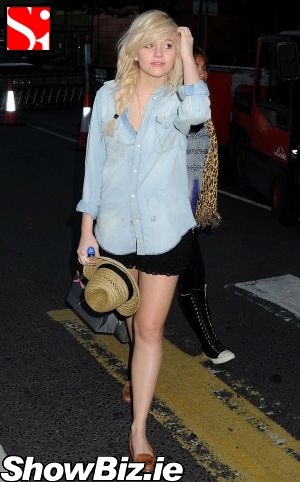 Pixie Lott
When we caught-up with chart topper Pixie Lott out at the Dundrum Town Centre this week the teenage singer was all dressed-down and enjoying her few days off between gigs, chilling out in the Capital with friends... Proper order too.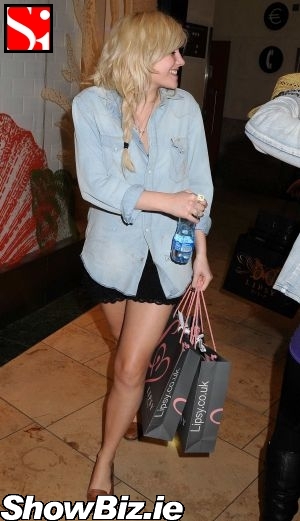 Pixie Lott
Clad in a denim shirt, a straw hat, and tan shoes wee Pixie was spotted exiting the Lipsy store in the Dundrum Town Centre with a number of bags stuffed with items from her own clothing range stocked exclusively at the female friendly boutique. Fancy or wha?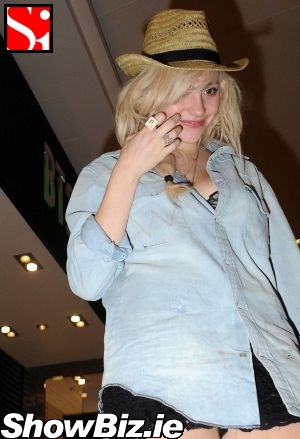 Pixie Lott
Chaperoned my her manager Mum and two aides, Pixie picked-up some gear to wear for her support slot with American R&B goddess Rihanna at The O2... Lucky Miss Lott hardly needs a suitcase these days folks - as long as she has a Lipsy store handy in every town she tours summer. Celebs eh?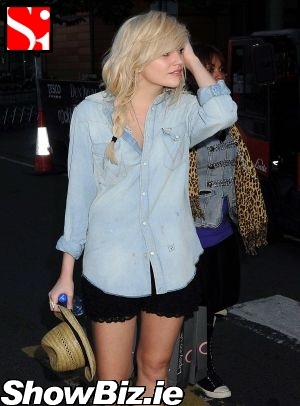 Pixie Lott