Rihanna Resides With U2...
Regular visitor to Dublin - Rihanna - spent a hot and sweaty weekend in the city as a heat wave shimmered across town. Of course, the super hot singer had a big concert over at The O2 arena and was never spotted without her shades as she came and went at U2's Clarence Hotel...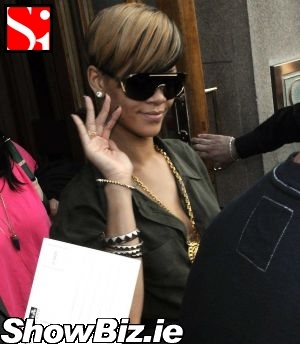 Rihanna
Over the years R&B singer Rihanna has been a regular visitor to these shores - sure only around this time last year she was here with her then fella Chris Brown. Ahem. Let's not dwell on that particular controversial relationship.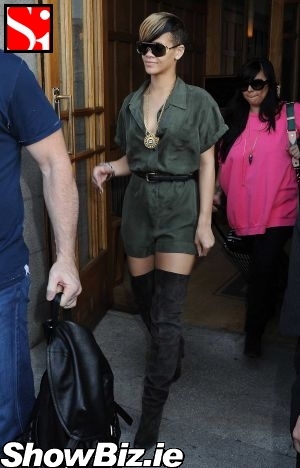 Rihanna
We caught up with Ri a few times over the weekend as she popped in and out of U2's celebrity hotel and even as she hit Lillies Bordello nightclub for a night out on the town...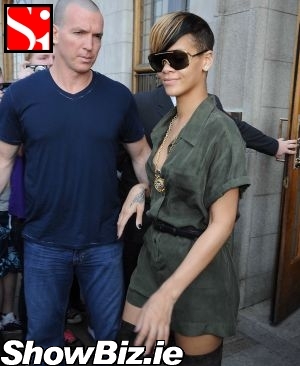 Rihanna
Alas, at all times her burly security team managed to hamper our sneaky snappers from getting a clean shot of the star... Thankfully we managed to get a dressed in green Rihanna clean-and-clear as she was heading to her sold-out gig on Saturday afternoon.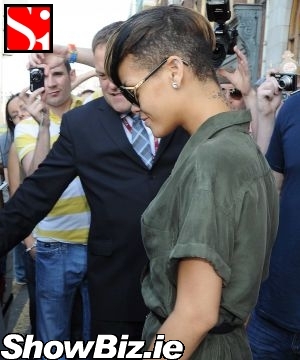 Rihanna
Although it has to be said, the main reason we got a few good shots of the Umbrella singer was down to a group of Rihanna Superfans who gathered at the hotel looking to meet the star... As they kept her security guards occupied it allowed our lucky lads get a few shots off as she was rapidly ushered to a waiting car... That's the symbiotic nature of ShowBiz folks!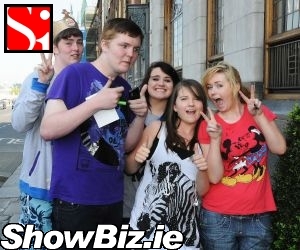 Rihanna's Irish Superfans