The Glenda Set For TVNow..
When we caught up with Xpose gal Glenda Gilson yesterday she had designer shopping bags hanging off every limb as she prepped-up for her TVNOW presenting nixer this weekend. Wonder if she had a set of knuckle-dusters in one of those bags in case Rosie Dee shows-up on the red carpet? Don't mention the war...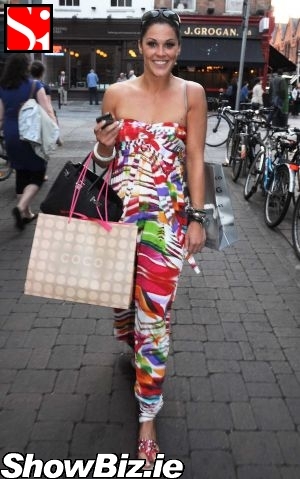 Glenda Gilson
The Glenda has a busy weekend ahead of her what with hosting the TVNow awards and every snapper in the land looking for a shot of her and Rosanna Davison together after the whole 'Johnnygate' scandal thingamajig yokiebob.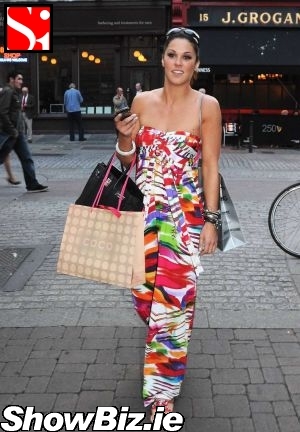 Glenda Gilson
We spotted Miss Gilson yesterday looking right summery in her floral onesie outfit as she left The Bistro in the city centre with her Mam & Dad after reloading on fuel as she had spent the afternoon picking out her TVNow presenter's outfit. Tough work folks.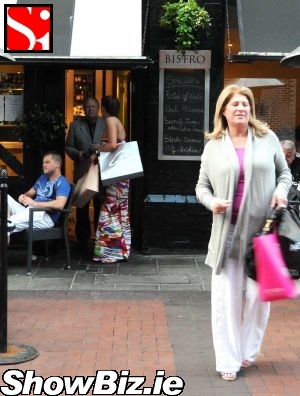 Glenda Gilson and parents
Double-G from Da Knock didn't let on about what she would be wearing but we did notice a bag from Laras Boutique on her shoulder, so expect something glitzy and sexy... Wonder does Lara sell boxing gloves? Ahem.