Andy Mistimes Tree of Seasons...
The late Stephen Gately has posthumously published a book called 'The Tree of Seasons' - his mourning husband Andy Cowles has surfaced rather early from his deep loss and grief to help get the word out there. Subsequently, he managed to offend the Gately family and insult most of Stevo's Sheriff Street neighbours. We caught up with Andy and several other celebs at The Late Late last weekend...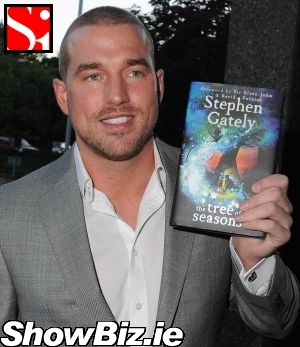 Andy Cowles
As Andy Cowles walked across our screens last Friday night and made his way to the Ryan Tubridy hotseat we reckon the whole Nation squirmed in their armchairs and collectively sighed: "too soon, too soon". For it has only been a matter of months since his husband Stephen Gately tragically passed away and that sudden passing is still too emotionally raw for the likes of Andy and Gately's Dublin family to even begin to cope with.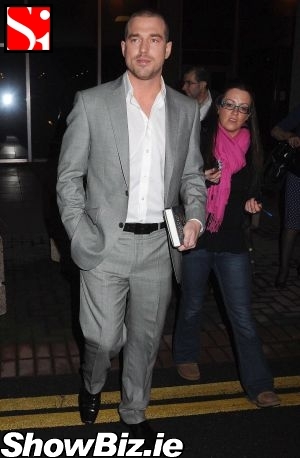 Andy Cowles, journalist Catriona Gaffney
And even apart from Mr. Cowles getting visibly (and understandably) upset when asked to recount the details of the night Stephen died, a section of the book he is promoting on behalf of the Boyzone singer has managed to offend Stephen Gately's Sheriff Street based family because of a third hand depiction of the inner city area as described by Mr. Cowles. Or so the papers lead us to believe.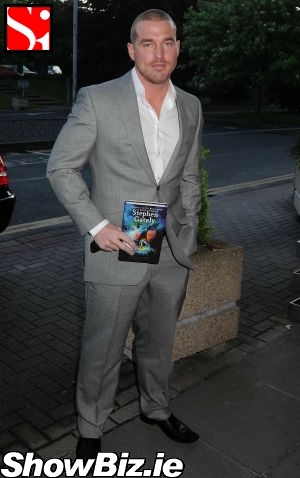 Andy Cowles
In fairness to Andy, he did describe the Northside area in a pretty drastic manner, but let's be honest folks, when Stephen Gately was growing-up on Sheriff Street it was probably the most notorious no-go place in Dublin. In fact, if memory serves us well, South Central LA had a better rep than Sheriffer back-in-the-day! It was a pretty dangerous area to go into if you weren't a local. And then some.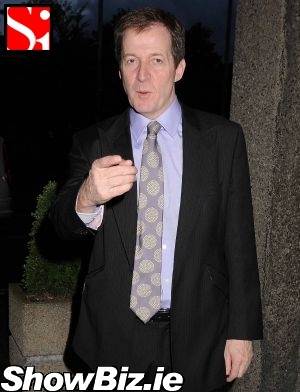 Alastair Campbell
Our hearts go out to Andy on this matter because no matter what he does the media will paint him as someone trying to get publicity or profit from his partner's death. Best thing would be to stay away from this unforgiving arena for a good while yet or at least involve some of the Boyzone lads and Stephen's family in the book promotion. As previously said Andy, it's too soon mate.
Priscilla Kotey, Ben Drew (Plan B)
Other than Andy Cowles we had Labour Party spin doctor Alastair Campbell on the show as well as the most excellent 'Plan B' looking well suave providing the musical interlude...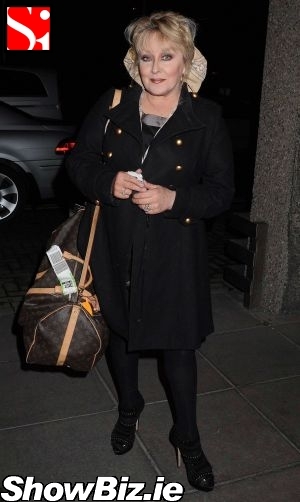 Adele King (Twink)
Other guests on the show included Twink going-on about something or another (sorry we zoned out) and businessman Bill Cullen who told all the young jobless people in the audience to get out there and magically create employment for themselves with sprinkling of pixie dust and a glittery fairy wand because he did just that back in the 1800s when he had to get up an hour before he went to bed and wash the gravel in the bottom of a lake yadda yadda yadda (once again sorry, we zoned out).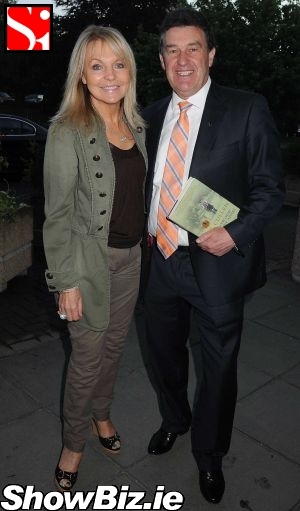 Jackie Lavin, Bull Cullen
That's the problem with the youth of today, short attention spans. Huh? We blame the interweb 'n' stuff.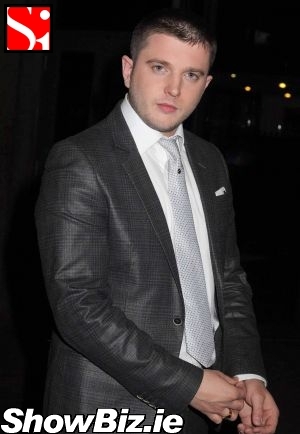 Plan B singer Ben Drew