McFadden Does His Daddy Duty...
No matter what your religion, your relationship with the Catholic church or even the proximity of your kids to this country - when it comes to Holy Communion day EVERY Irish father has to be there for his kids. Sure even our Brian McFadden flew 28 hours from Australia to Ireland to see his daughters Molly & Lilly-Sue walk down the aisle...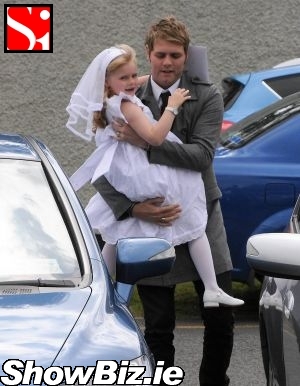 Brian McFadden, Lilly-Sue McFadden
It's probably the only other time a father gets to see his daughter walk down the aisle in a white gown other than her wedding day folks. Yup, the Holy Communion is one of those cheesy Irish traditions that we hope stays around for a long time to come, despite all the religious connotations.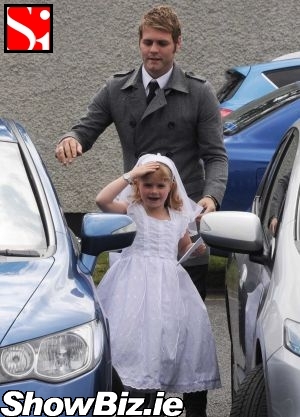 Brian McFadden, Lilly-Sue McFadden
So we were glad to see former Westlife singer Brian McFadden make the long trip home to see his two daughters, with former wife Kerry Katona, make their Communion. And seeing as the two wee blones live over in the UK with their controversial mother, it took a big effort by the whole North Dublin McFadden clan to see Molly and Lilly make their HC in Ireland...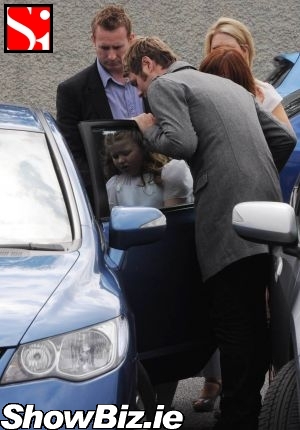 Brian McFadden, Molly McFadden
So last Saturday morning we caught-up with Bri at The Church of the Nativity of Our Lord where he was proudly doing his Daddy duty for his two young daughters. How sweet... Altogether: awwwwww... And he even remained composed when bothered by a few pesky journos bugging him for a quote. Welcome home Bryan, sorry, Brian.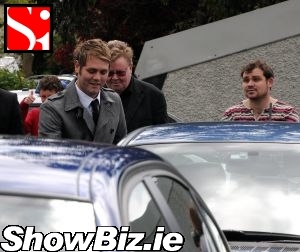 Brian McFadden followed by journos: Richie Taylor & Eoin Murphy