Jamie Cullum On The Black Stuff...
Pocket sized singer fond of the taller lady Jamie Cullum was in Dublin this week to play The Olympia Theatre. We caught-up with the talented chappie at the venue's stage door as he met his die-hard fans and sipped on a Guinness...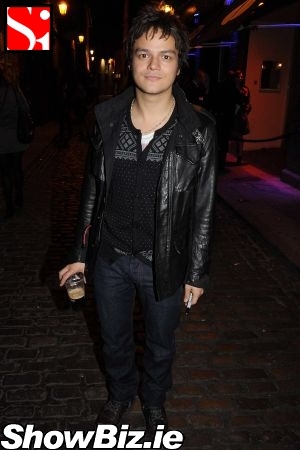 Jamie Cullum
There's no doubt handsome Jamie Cullum is a man of fine tastes folks. Of course, there's his rather hot slimmed-down model girlfriend Sophie Dahl and then there's the most excellent tunes he effortlessly belts out night after night...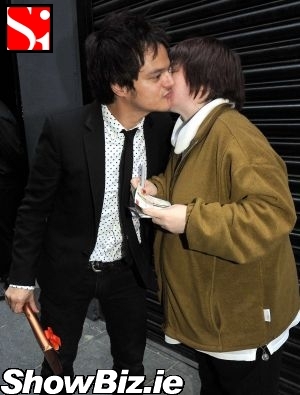 Jamie Cullum & superfan Angela
But we never knew Guinness was his tipple of choice on a night out. So we were well impressed to see him drinking a pint of The Black Stuff in Temple Bar after his Olympia concert. But from a PLASTIC pint glass... Sacrilege!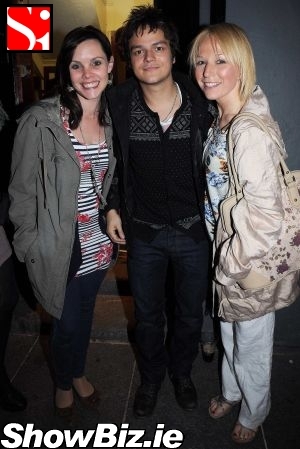 Jamie Cullum with fans Jenni Flynn & Karen McMahon
The wee gentlemanly fella took the time to hang out with fans before and after his Dublin gig. He even planted a big smacker on his Irish superfan Angela after she presented him with a box of chocolates... The way to a man's heart and all that...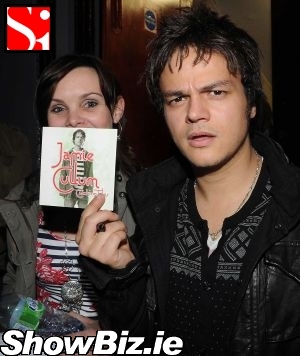 Jamie Cullum
We like Jamie Cullum's brand of old-school ShowBiz folks. He just needs to find a lady he can kiss on the lips without the use of a stepladder. Ahem.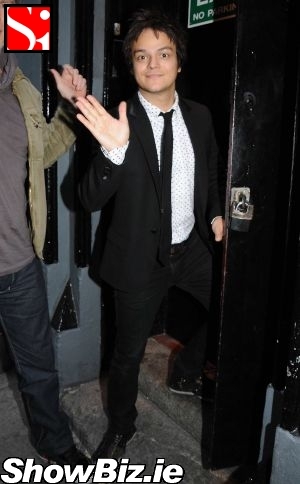 Jamie Cullum