The Nameless Cathy Davey...
Righteo radio friends. Enough of all that low-brow malarkey and time for some properly talented Irish talent. Yup. We do that type of thing too you know? Well we caught-up sensational singer Cathy Davey at HMV launching 'The Namesless' album last week so we did...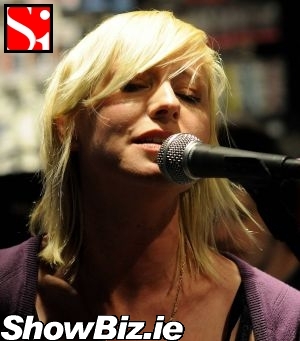 Cathy Davey
You peeps always go on and on and on about how our apparent focus of famous Irish folk from the lower end of the ShowBiz alphabet (D to Z and beyond) is not good enough for this site. Really? Well, we do-do proper talent features too but you if look at the comment ratio, youse feckers are ONLY interested in orange hued photocallers and badly clad Krystle-ites.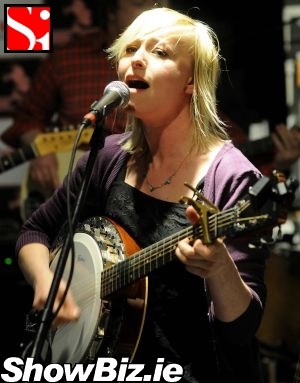 Cathy Davey
Like we cover fricken loads of quality but when we post it on these hallowed pages it gets little or no attention from our regular comment posters. Yet, we stick-up a few grinny-gals from Assets, Compton or BScene and it's like a redtop rag to a redbull. Hypocrites.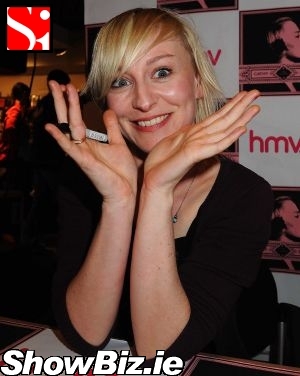 Cathy Davey
So. For your perusal we covered Cathy Davey's album launch and instore signing at HMV last weekend. And the super talented award winning blonde even treated us to a free preview of songs from the CD at the Grafton Street store. Deal with that Model A1, Gatsby, Poshvicescipts, Commentator, PR Lady, Seamus, Sebastian Longchamps, and the rest of you moaners...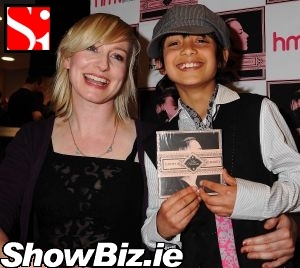 Cathy Davey with fan Rian Walsh
Cathy's new album is called 'The Nameless' and is really worth checking out. And if yis want a wee slice o' goss folks - apparently our Cat is dating ex Divine Comedy singer and all-round great bloke Neil Hannon... Huzzah!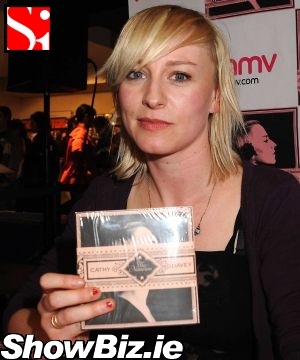 Cathy Davey
Question is - do you lot even care?