The Glenda Rocks 'Hells Angels Chic'...
When we accidentally caught-up with Xpose presenter and top model Glenda Gilson walking down Henry Street this week she was all decked out in leather biker boots, a leather biker jacket, and looking right tough. In fact, she was only short of a growling Harley Davidson (not Davison!) between her long denim clad legs to complete the look. We're calling this vibe 'Hells Angel Chic'...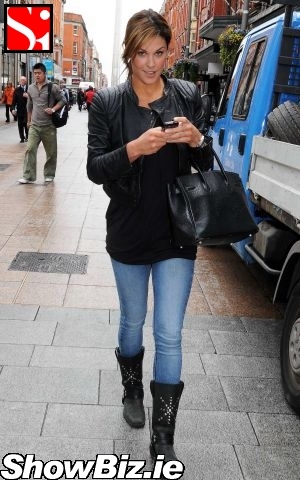 Glenda Gilson
There's no doubt that The Glenda went through the ringer recently what with her very public man troubles and the subsequent media pounding she got after a certain former Miss World got thrown into the mix. But you can't keep a good Irish woman down folks - she's back, she's clad in black, and looking tougher than ever. Don't mess with The Glenda.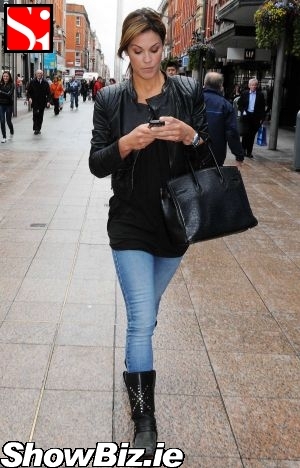 Glenda Gilson
By chance not design, one of our slimy snappers happened across Miss Gilson strolling down Henry Street in the Northside of the city this week all decked-out in black leather with steel studs and blue denim... Hot yet dangerous.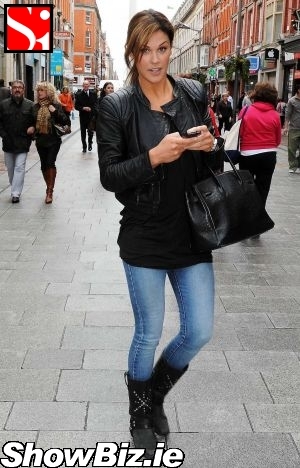 Glenda Gilson
We're really liking Glenda's image u-turn folks and her new air of danger. Yup. Very rebel without a cause meets barbarella. All she needs now is a big hog... Any takers?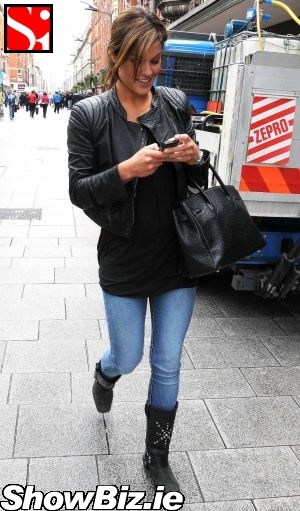 Glenda Gilson