Apprentice Rocks 'Andy Quirke Birthday Party Chic'...
We caught-up with former TV3 Apprentice star Geraldine O'Callaghan as she entered Krystle's VIP last Saturday night folks wearing a rather ill-conceived ensemble. We're hoping for a bet! And yes, we're calling this eclectic fashion train-crash 'Andy Quirke Birthday Party Chic'...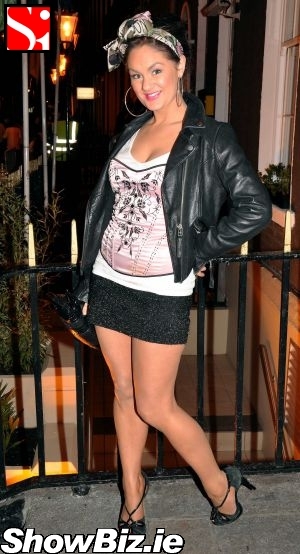 Geraldine O'Callaghan
Geraldine, Geraldine, Geradline. Dear God. What were you thinking luv? Seriously! The Hilda Ogden headscarf, the massive hoopy earrings, the white top under a pink satin bodice under a black biker leather jacket and all topped off with a glittery mini-skirt... Sack the stylist. No. In fact Geraldine, you should tar and feather the stylist. Live on Xpose. Tonight.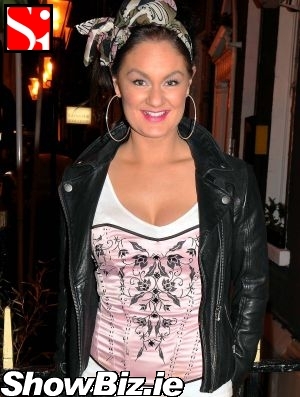 Geraldine O'Callaghan
Actually, you know what folks? We're kinda hoping that our bubbly Ger got a wee bit mixed-up in her diary listings and got dressed-up for Andy Quirke's birthday bash - but missed it by a week... We hope and pray. OR, maybe she just accidentally tripped and fell into her wardrobe and came out looking this way? There HAS to be a rational explanation out there. Somewhere.