Gerard Patrick Ryan Remembered...
It was surely the end of an era yesterday folks as outrageously outrageous DJ & TV Presenter Gerry Ryan was laid to rest. We were there at the Church of St John the Baptist in Clontarf as was the rest of the Irish media, entertainment industry heads, the extended Ryan family, and the many thousands of avid fans of the 'Ryan-Line', which is now sadly closed...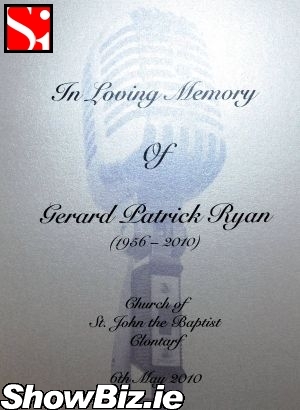 Gerry Ryan Funeral Mass Card
There were as many tears and frowns as there were smiles and laughs at Gerry Ryan's family church in Clontarf yesterday as the larger than life TV & Radio personality was remembered with love by his many many many friends and bereaved young family.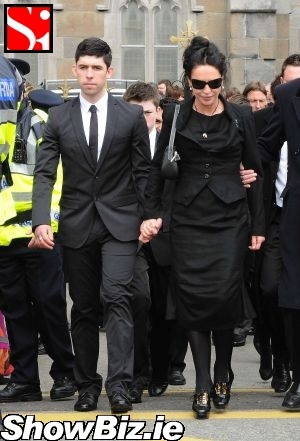 Rex Ryan, Morah Ryan
It was a tragic day no doubt, and even with all the media buzzing around and famous faces in dark sunglasses, it should be fundamentally respected that Gerry Ryan was a father to five devastated children: Rex, Lottie, Bonnie, Elliot, and Babette... Our thoughts are with you all.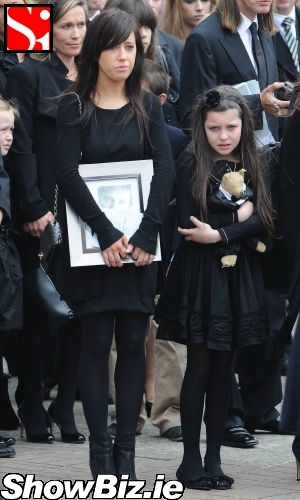 Lottie Ryan, Babette Ryan
Huddled mourners gathered inside and outside the Clontarf church as bands Westlife and U2 (via satellite) performed the musical interludes between eulogies from Father Brian Darcy, Gerry's brother Manno, his two eldest children Lottie and Rex, and his wife Morah...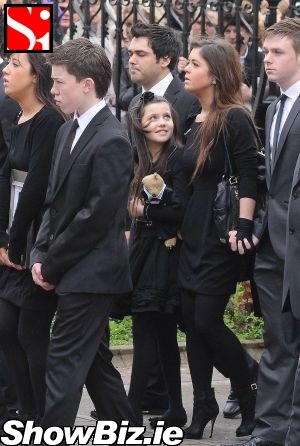 Elliot Ryan, Babette Ryan, Bonnie Ryan
The funeral mass was well attended by famous faces with the likes of Keith Barry, Keith Duffy, Louis Walsh, Glenda Gilson, Sean Dunne, Peter Aiken, Denis Desmond, Sharon Corr, Linda Martin, Twink, Brendan Grace, Dave Fanning, Pat Kenny, Ryan Tubridy, Joe Duffy, Dave Heffernan, John Clarke, Simon Young, Robbie Wooton, John McColgan, Grainne & Sile Seoige, in attendance...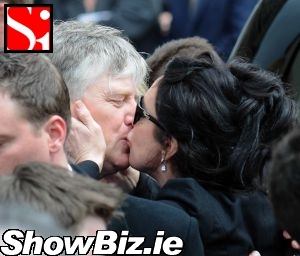 Pat Kenny, Morah Ryan
Also in attendance were Gerry's partner Melanie Verwoerd, Leigh Arnold, Aoibhinn Ni Shuilleabhain, Brenda Donohue, Colin Farrell's clan: Eamon, Rita, and Claudine Farrell, Steven Mannion, Alison Doody, Jackie Rafter, Joanne Byrne, Craig Doyle, Mary Harney, Yvonne Keating, Gerald Kean, Sheana Keane, Maura Derrane, Mark Cagney, Robbie Fox, Albert Reynolds, and many more...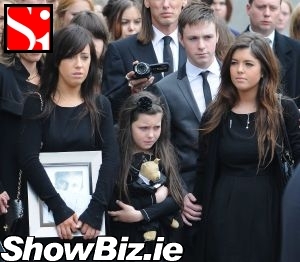 Lottie Ryan, Babette Ryan, Bonnie Ryan
In fact folks, it would be quicker to mention the people that weren't at the funeral given the huge turn-out. Of course, due to the volcanic ash cloud putting a halt to flights many more prominent mourners could not attend...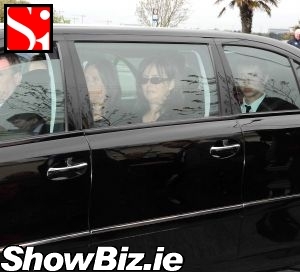 Melanie Verwoerd
Right. We're gonna sign off now as it's been hectic and emotional covering Gerry Ryan's funeral mass. Respectfully, please enjoy our photos from the sad day and leave your words of condolences below...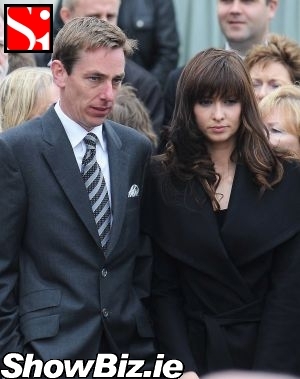 Ryan Tubridy, Aoibhinn Ni Shuilleabhain
All that's left to say is: Gerard Patrick Ryan (1956 - 2010), Rest in Peace. You are remembered.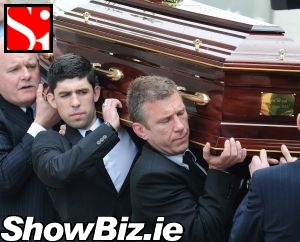 Rex Ryan, Mike Ryan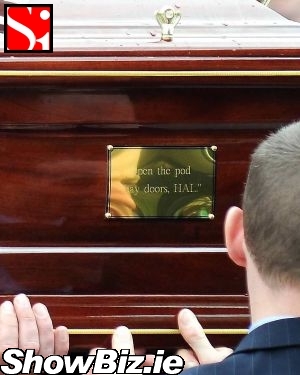 Gerry Ryan coffin - Open the pod bay doors, HAL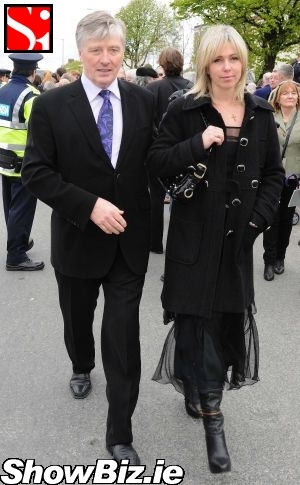 Pat Kenny, Kathy Kenny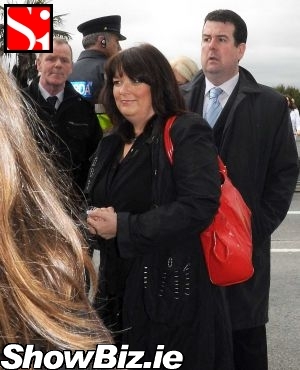 Brenda Donohue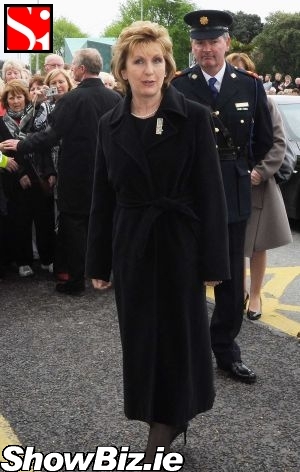 President Mary McAleese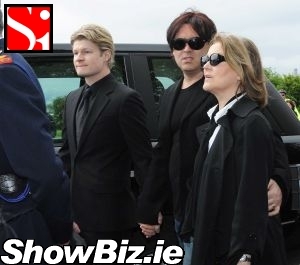 Steven Mannion, Eamon Farrell, Rita Farrell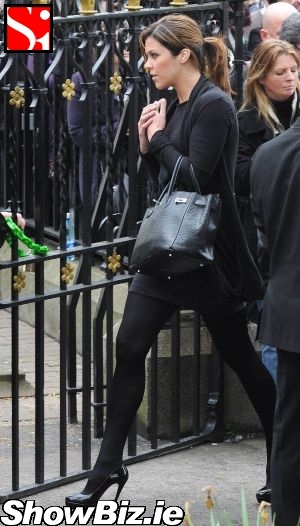 Glenda Gilson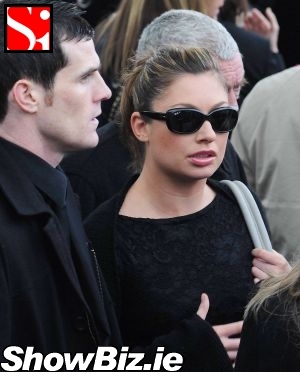 Leigh Arnold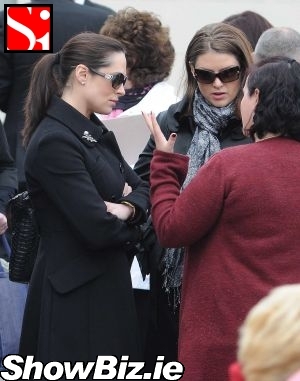 Grainne Seoige, Sile Seogie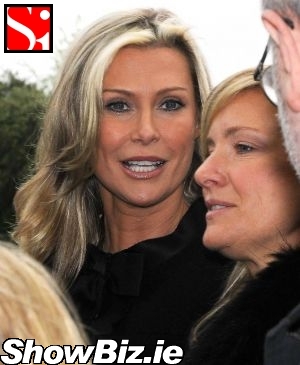 Alison Doody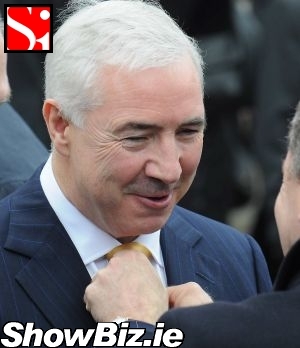 Sean Dunne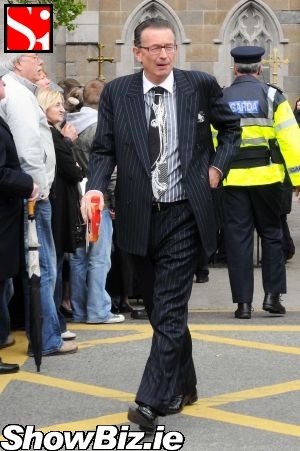 Gerald Kean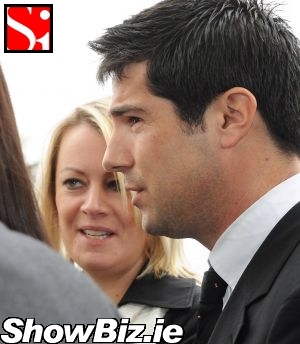 Craig Doyle, Doon Doyle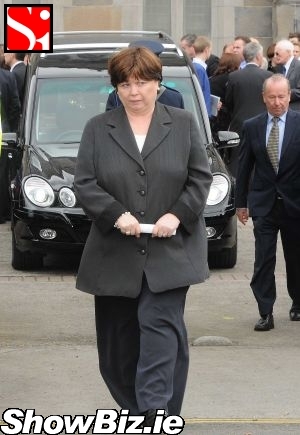 Mary Harney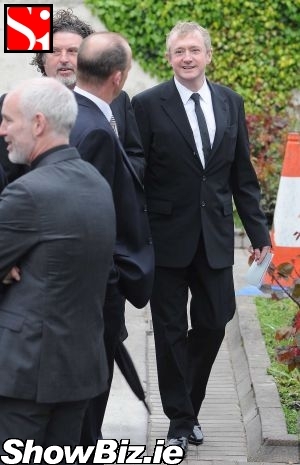 Denis Desmond, Louis Walsh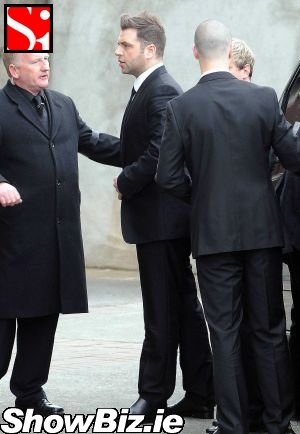 Mark Feehily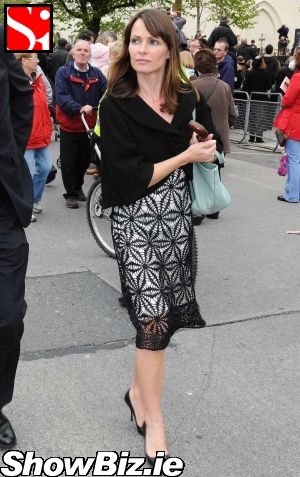 Sharon Corr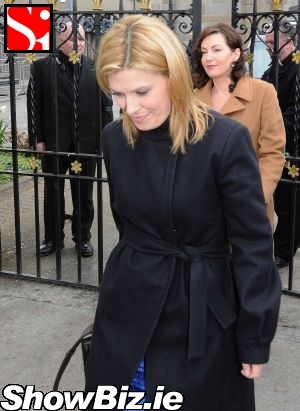 Sheana Keane, Maura Derrane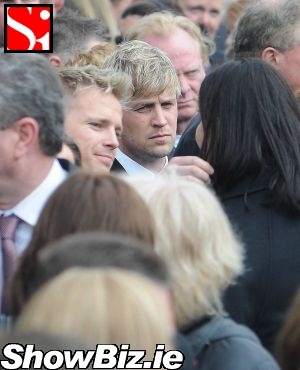 Nicky Byrne, Kian Egan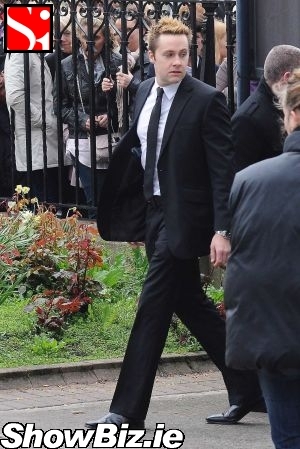 Keith Barry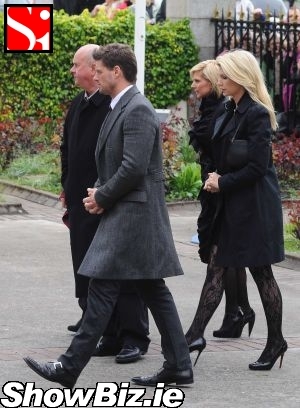 Keith Duffy, Lisa Duffy, Yvonne Keating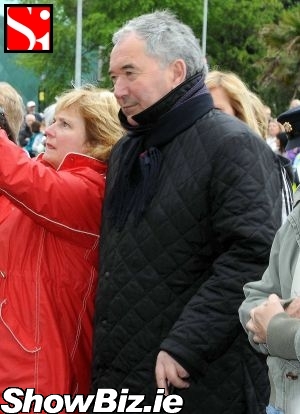 Harry Crosbie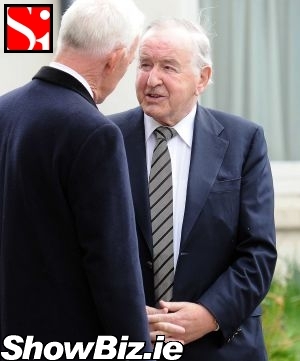 Albert Reynolds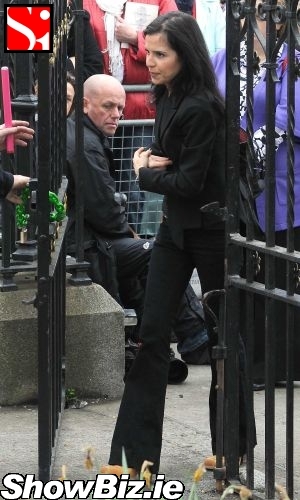 Claudine Farrell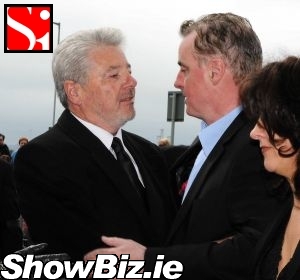 John McColgan, Dave Fanning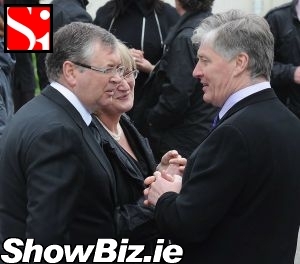 Joe Duffy, Pat Kenny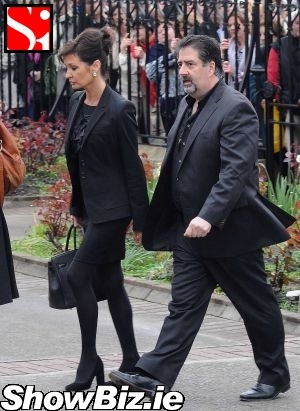 Martina Fox, Robbie Fox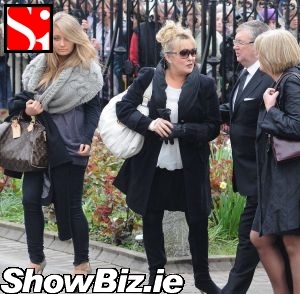 Chloe King, Adele King (Twink), Joe Duffy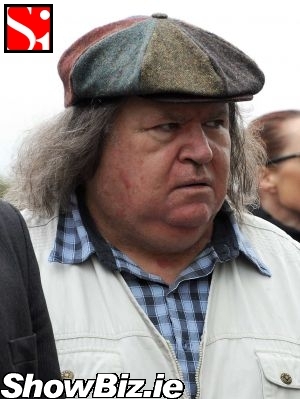 Richie Kavanagh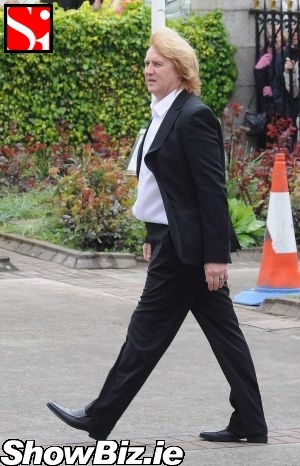 Joe Elliott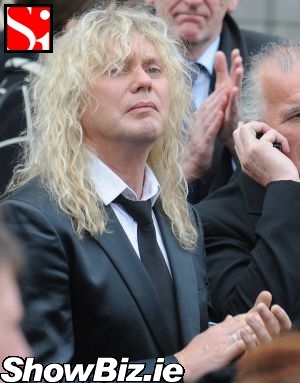 Rick Savage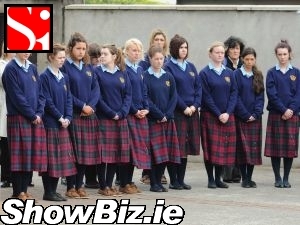 Holy Faith School Clontarf students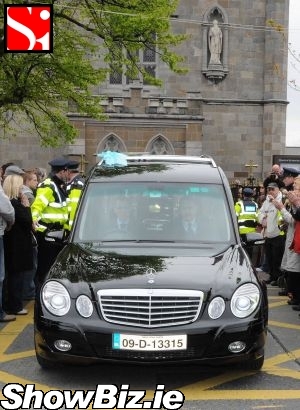 Gerry Ryan Hearse