Sile, Suzanne & Jenny Lee Spotted...
The weather may be crap, Gerry Ryan has sadly passed, and the feckin' Icelandic ash cloud is back! But never let it be said that the lovely ladies of Dublin can't put a ray of sparkly sunshine into an otherwise gloomy day. We spotted Sile Seoige, Jenny Lee Masterson, and Suzanne McCabe on our travels yesterday and they all made us smile. Huzzah...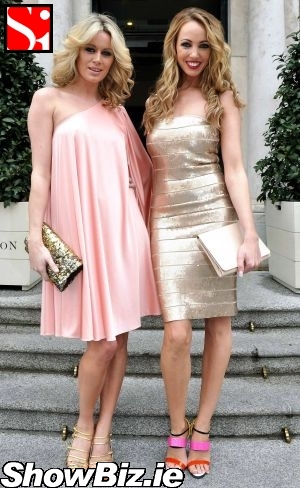 Jenny Lee Masterson, Suzanne McCabe
It sure has been a depressing week in Ireland folks, but it has to be said we have some fine looking females lining the streets – so, if you are strolling about the city centre wearing dark enough sunglasses you can ogle away to your heart's content... Look but don't touch.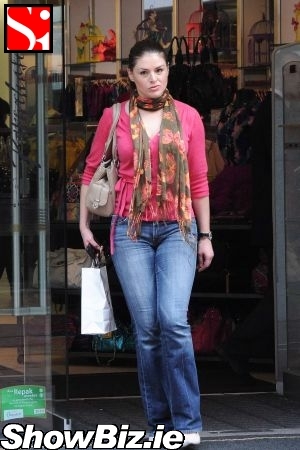 Sile Seoige
Take yesterday for example. We spotted the younger of the Seoige sisters, Sile, strolling around Grafton Street in her jeans and runners looking cas-fab as she popped out of A-Wear. You can't beat a Seo-i-ge we always say.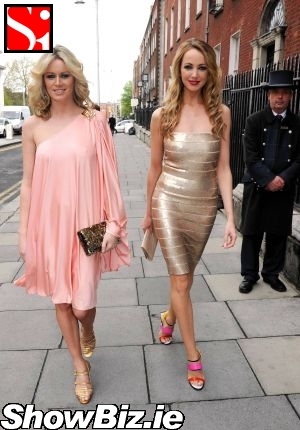 Jenny Lee Masterson, Suzanne McCabe
Around the corner our snapper ran into top Irish models Jenny Lee Masterson and Suzanne McCabe doing what they do best (and no we don't mean hanging out at Krystle); they were modelling away at The Merrion Hotel.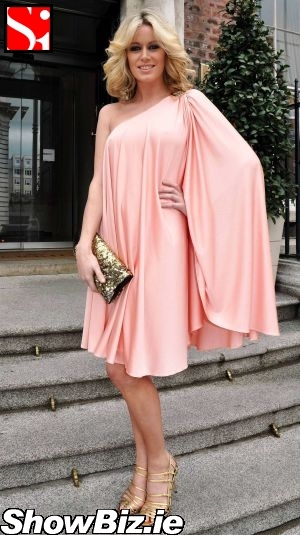 Jenny Lee Masterson
We're told these two hot ladies were recreating looks from 'Sex in The City' with Jenny wearing a Halston Heritage peach dress and saucy Suzanne wearing a Haute Hippie sequenced dress. Both looks available from Brown Thomas.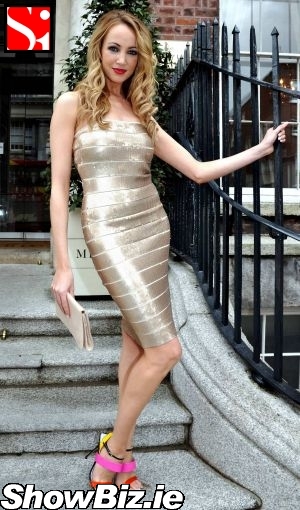 Suzanne McCabe
So there you have it fellas. If it's all getting too much for ya and you're feeling down coz of this dump - just take a stroll around Dublin city. Sure it's only brimming over with lovely girls.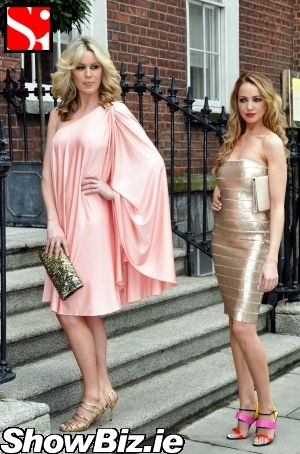 Jenny Lee Masterson, Suzanne McCabe