Nicola Rocks 'Maggie Thatcher Chic'...
Girls Aloud's token redhead Nicola Roberts was in our town over the weekend to support her pal Cherly Cole (or is it Tweedy?) who was playing the O2 with The Black Eyed Peas. Rocking a middle-aged do we're calling 'Maggie Thatcher Chic' as she left The Fitzwilliam Hotel, we strongly urge someone to drag this misguided singer to a stylist. Quick...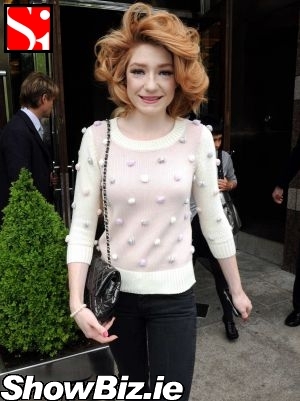 Nicola Roberts
Probably the least noticeable member of Girls Aloud, Nicola Roberts has long lived in the shadows of her more outgoing and fashion conscious bandmates. And looking at her get-up in Dublin last weekend we can see why... This vibe only screams of Margret Thatcher's bulletproof hairstyle back in the 80s. Ewww.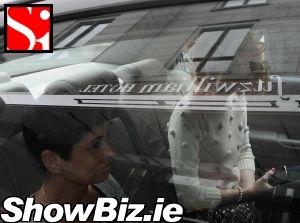 Joan Callaghan, Nicola Roberts
We snapped Nic as she left The Fitzwilliam Hotel on Sunday morning with Cheryl Cole's mum Joan in tow, and the pair jumped into a taxi on The Green...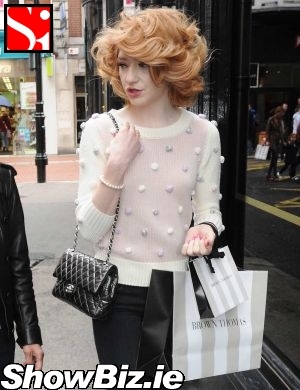 Nicola Roberts
Next stop was Brown Thomas for Nicola wearing this God-awful pink and white baubley sweater ensemble. As she emerged with two BT bags we hoped to high-heaven that she found something more this century to wear in the luxury store...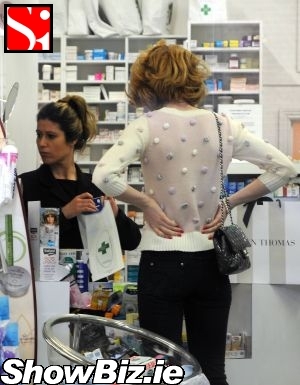 Nicola Roberts
From there the tired-looking redhead went in search of some paracetamol tablets, and purchased two boxes from a nearby pharmacy. Perhaps she was nursing a customary Dublin hangover?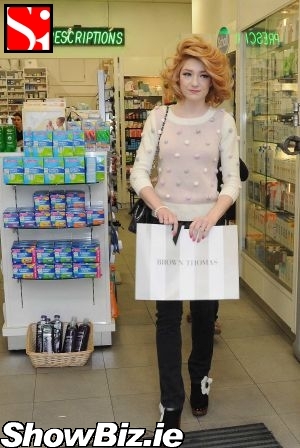 Nicola Roberts
After the short outing Nicola made her way back to the hotel where her bezzie buddy Cheryl was holed-up all weekend... We've still not heard any accounts of Nic & Cher out partying in the city of a thousand parties so perhaps the two Alouders just sat-in doing their knitting over the weekend in Dublin? Boooring. Well, at least that would account for the wooly sweater.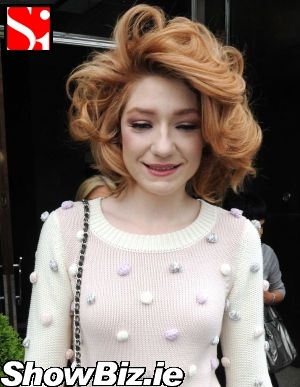 Nicola Roberts
Anyways, we're still not loving Miss Roberts' 55 year old female politician-esque hairstyle from Maggie Thatcher's back catalogue. Come on folks she's only 24! And don't even get us started on that jumper again... Hangover or no, this look is a complete fail... And then some.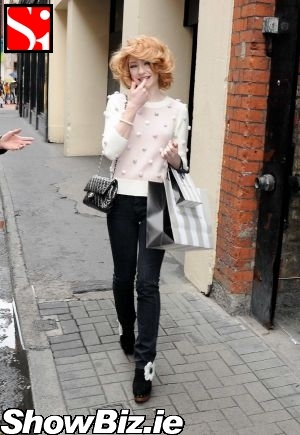 Nicola Roberts