RIP Gerry Ryan 1956 - 2010...
Sad, sad, sad day folks. One of the most charismatic personalities on Irish radio and television passed-away today only a few weeks short of his 54th birthday. Sure wasn't it was only four years ago when we covered Gerry Ryan's 50th birthday at Shanahan's on The Green when the outspoken and outrageous broadcaster was surrounded by friends and family, having a proper hoolie...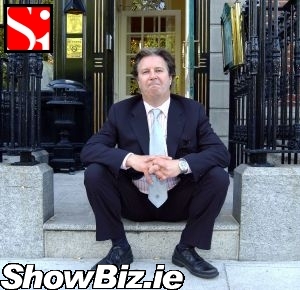 Gerry Ryan
It really is hard to believe that a larger than life personality such as Gerry Ryan is gone folks. Like the rest of the Nation, his family, and his many friends - we are in total shock at the sudden passing of such an unstoppable force such as this man. It's tragic.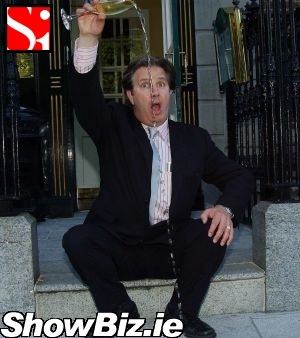 Gerry Ryan
And yes, he featured many times on these pages over the past decade and even though we've an absolutely massive archive of Gerry Ryan photos built-up, we're hard pressed to find even a single snap of the RTE 2fm radio presenter looking sombre. In fact, we doubt if any sombre pictures of Gerry Ryan exist anywhere! He seemed to be always havin' the craic.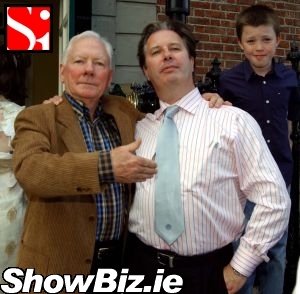 Gerry Ryan, Gay Byrne, son Elliot
So we've gone back four years and dug-out Mr. Ryan's 50th birthday pictures for your perusal as it appeared to be a rather happy day for Gerry as he was surrounded by his family, colleagues, and many celebrity chums... And enjoying the day with a glass of champers, as one should.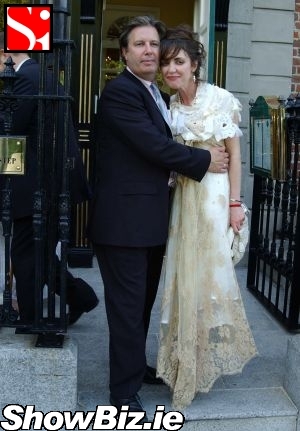 Gerry Ryan, Morah Ryan
It is a sad day for Ireland to lose such a talent as he was still a relatively young man with many many many more years of entertaining us unworthy lot ahead of him.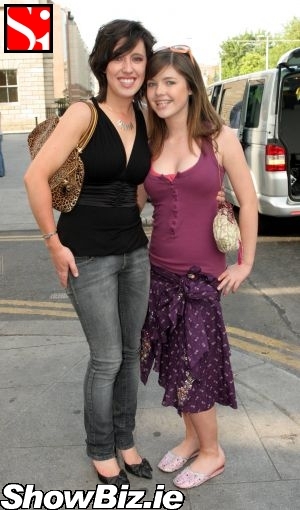 Lottie Ryan, Bonnie Ryan
According to reports Gerry Ryan was tragically found dead at his home on Leeson Street today. It is with the greatest respect that we send our sincerest wishes to his current partner Melanie, his separated wife Morah and their five children: Rex, Elliot, Babette, Bonnie, and Lottie... Sorry for your loss. Words fail us.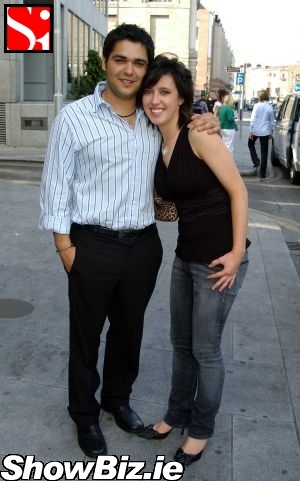 Daughter Lottie Ryan, boyfriend Fabio
In the coming days and weeks many people, far more eloquent than us, will leave more apt tributes to Gerry Ryan on TV, radio and in the print media. So we'll just do what we do best and post up these pictures so that ShowBiz.ie commentators can post their condolences below...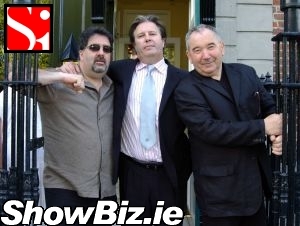 Robbie Fox, Gerry Ryan, Harry Crosbie
R.I.P. Gerry Ryan 4 June 1956 – 30 April 2010.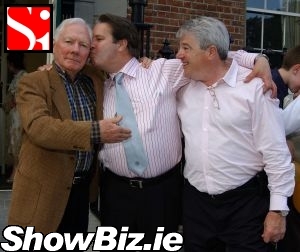 Gay Byrne, Gerry Ryan, John McColgan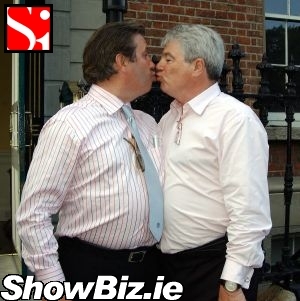 Gerry Ryan, John McColgan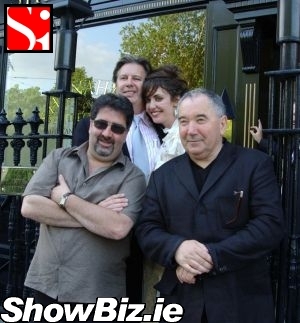 Robbie Fox, Gerry Ryan, Morah Ryan, Harry Crosbie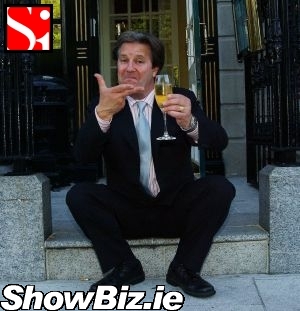 Gerry Ryan