Farrell Rocks 'Luke Skywalker Chic'...
We're puzzled. Each time we spot and snap Colin Farrell on the set of his new movie 'Triage' we get another insight into the extreme lengths he is going to for this character. That doesn't explain why he was dressed up like Luke Skywalker while filming this week. Use The Force Colin.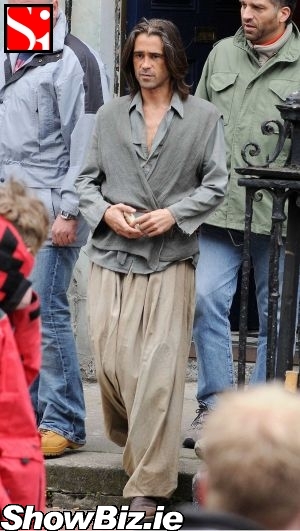 Colin Farrell
Sometimes here at ShowBiz Ireland we feel like Darth Vader in that pivotal scene in Star Wars when he reveals to Luke Skywalker: "I am your father". Why? Coz without the worldwide syndication of our pictures over the past decade, no one would have a clue what's been happening, ShowBizzz-wise, in Ireland... They ALL come over to The Dark Side.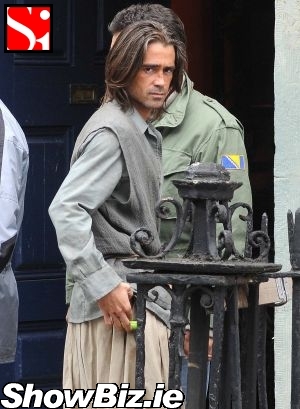 Colin Farrell
Love us or hate us (mainly hate us), we are a necessary evil, so it was nice to see Colin Farrell tipping-his-hat to us Skywalker-style this week in Dublin... At least, that's what we think he was doing when he donned this strange get-up?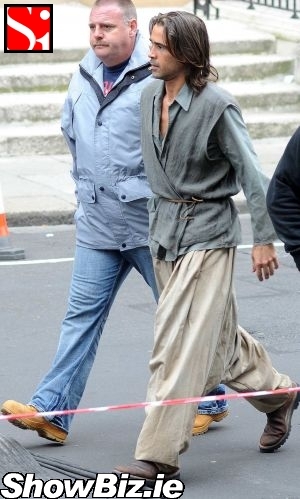 Colin Farrell
Wearing big baggy pants and a woolen crossover vest, The Farreller reminded us of a young Luke Skywalker when he lived on Tatooine with his aunt and uncle. Remember that? Before he became a Jedi? Okaaay, so you don't know where we're going with this one... Itís the geeky nerd in us, it always comes to surface.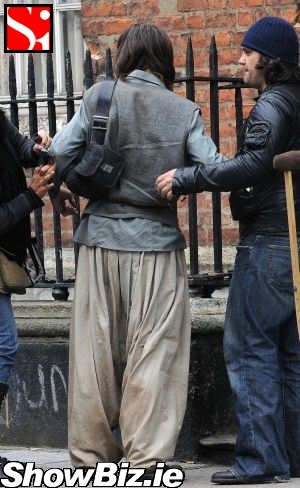 Colin Farrell
Either way we're calling this look on Colin Farrell, 'Luke Skywalker Chic'. Ah, sure you'll all be wearing this next season. It's gonna be the hot new look on the runways of Paris and Milan.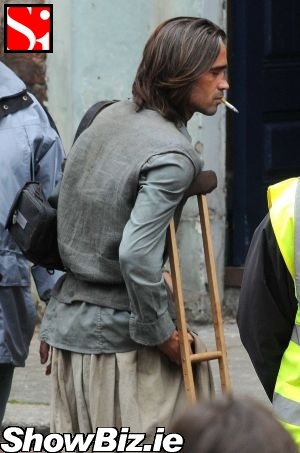 Colin Farrell
Colin was filming scenes during the day for his latest movie Triage in Dublin's South City Centre when we took this particular set of photees...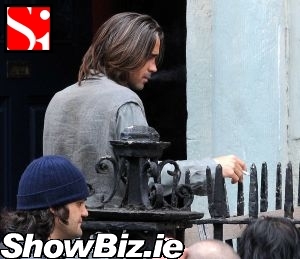 Colin Farrell
Again, we're not too sure what was going on here other than Colin needed the aid of a wooden crutch to walk and he had cuts and scratches on his face... Good news. The return to Dublin seems to have improved his health as our Col looked to be in better shape then he has been in recent weeks. Although, can anyone remember when was the last time he actually smiled?