Farrell's Fading Away in Espania...
Oh. Dear. God. When we jokingly said Colin Farrell was starting to look like Christian Bale in The Machinist a few weeks back, little did we know he was really going to become that drastically frail... We love the whole method acting buzz but the word 'intervention' comes to mind when we saw just how emaciated the Irish actor has become... Not pretty.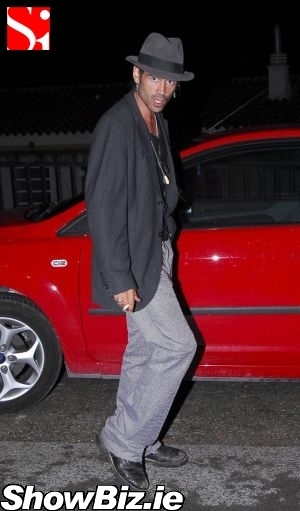 Colin Farrell
Is it the Spanish food? The Alicante weather? The constant pressure of fame and fortune? Perhaps it's just for the portrayal of a character in his latest movie Triage? Whatever it is that has Colin Farrell down to skeletal proportions we wish he'd knock-it-on-the-head and eat something. No, really. EAT SOMETHING.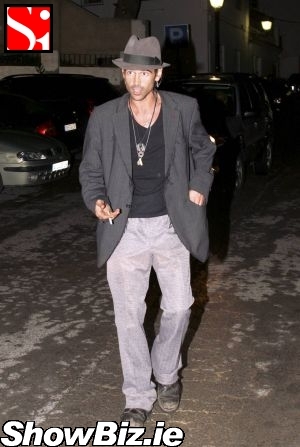 Colin Farrell
All jokes aside, The Farreller seems to be losing drastic amounts of weight on a daily basis. At first we were kinda digging the new leaner look, but now it just looks plain unhealthy. His Ma Rita needs to get out there and give her son a decent Irish feed before he totally disappears.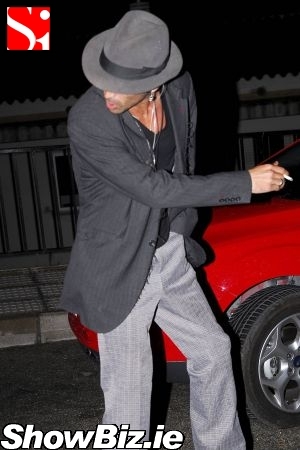 Colin Farrell
With his hair down and with baggy woolen jumpers on, we weren't fully aware of how thin Colin had become on his latest movie set. But this week on a night out; he tied his hair back, shaved and dressed up - only to reveal that his once buff-body is all but gone... Farrell's face looks gaunt, his shoulders donít fill his jacket, and his legs now resemble match-sticks.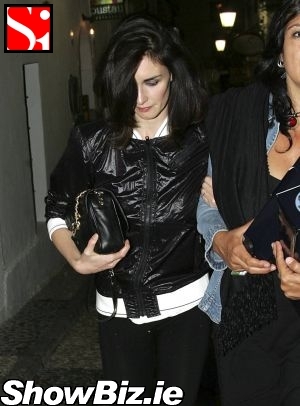 Paz Vega
Farrell hit the local town in Alicante this week for a slap-up meal with co-star Paz Vega... Although from the looks of things we doubt if he ate much, if anything! Perhaps he's getting all the nutrition he needs from the odd cigarette?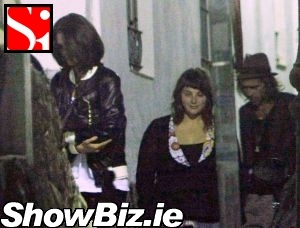 Paz Vega, Colin Farrell
We just hope that Farrell's drastic weight loss is being monitored and regulated by professional doctors and nutritionists, as it can't be good for his health. In fact, if he looks like this when the movie moves to Ireland in the coming weeks, Dublin mothers will forcibly drag him into their houses and force-feed him coddles and fry-ups. God knows he needs it.