Celeb Types in for St Paddys...
Between all the gaiety, blood, boozin' and tears there was actually a few hip young popstaresque celebrity types in town over Paddy's weekend folks. Yup. We had the likes of One Direction, Girls Aloud and Carrie Underwood knocking around this rather green-around-the-gills city...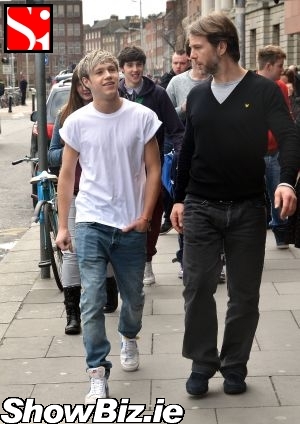 Niall Horan
If like us & all other city dwellers you shudder of the thoughts of St Patrick's Day in Dublin, well it is a piss-poor representation of Irishness, but it does bring in the tourists... Then, in quick succession, ensures they will never return to these shores after witnessing the all-out drunken anarchy & rivers of puke in around Temple Bar area. These are truths: 1. THE IRISH CAN'T DRINK, 2. THE IRISH CAN'T POLICE THE DRUNKEN IRISH, 3. ST PATRICK'S DAY NIGHT IN DUBLIN CITY CENTRE IS A LIVING NIGHTMARE.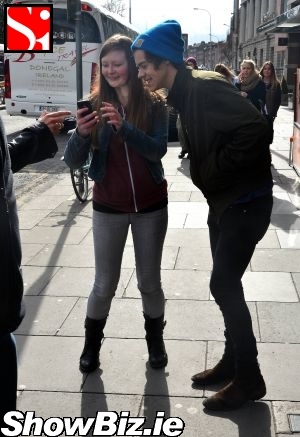 Harry Styles
Anyroad, as we wonder as a Nation delusionally past that pointless day that has long lost any meaning or representation of Irish people - it's basically Arthur's Day in a cheap plastic green hat & shamrock patterned knickers, we were out there snapping away...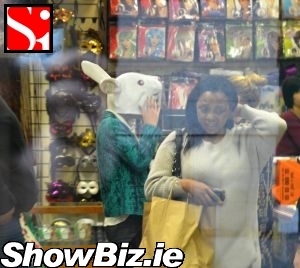 Sarah Harding
We caught up with One Direction lads Niall Horan & Harry Styles wandering out of hiding at their Dublin hotel to hit TGI Fridays for a bite of lunch... They must have been starving as they were holed-up in the Fitzwilliam for days before they finally faced the dwindling number of teenage girls outside.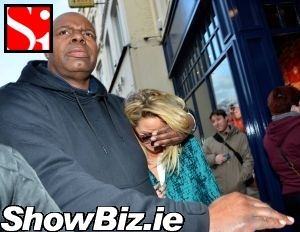 Sarah Harding
We also spotted Girls Aloud singer Sarah Harding grabbing a St Patrick's Day outfit in the Fun Place fancy dress store off Grafton Street. At one stage she had a giant white rabbit head on before retreating into her big bouncer's armpit as she faced a busy Grafton Street. Which look wuz sillier?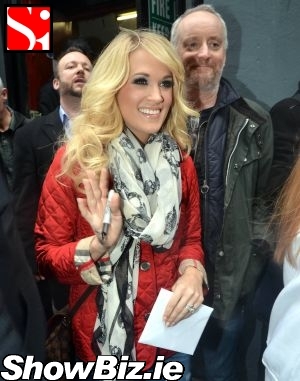 Carrie Underwood
Oh, and we also had the winner of American Idol 2005 Carrie Underwood at The Olympia Theatre. We've no idear who she is either... So there you have it, St Patrick's Day 2013... Groundhog Day crossed with The Walking Dead. Why?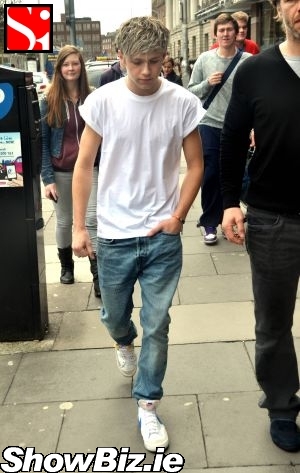 Niall Horan