We Love St Patrick In A Bikini...
Has anyone noticed the high number bikini clad photocalls in the papers this week with a St Patrick's Day theme? We're not complaining or anything but we're not quite sure Saint Paddy would have approved. Yesterday it was Miss Bikini Ireland 2012 Lisa Hogan's turn to hang out with Molly Malone & do what she does best...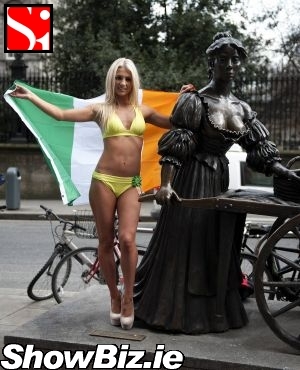 Lisa Hogan
St Patrick's Day is looming folks, with a rub of the green & a handful of shamrock it is a great excuse for any bikini babe worth her salt to get out on Grafton Street and give it some patriotic posing and wotnot... It's just how we like it.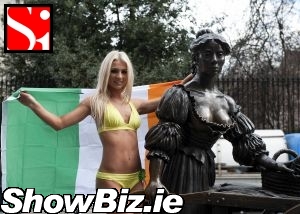 Lisa Hogan
Yesterday a rather brave Miss Bikini Ireland took her uber fit body out on the streets to launch the 2013 nationwide campaign to find this proud country's next bikini babe... We reckon Molly Malone would look great in sexy swimwear but the smell of the aul cockles and muscles might be an off putter...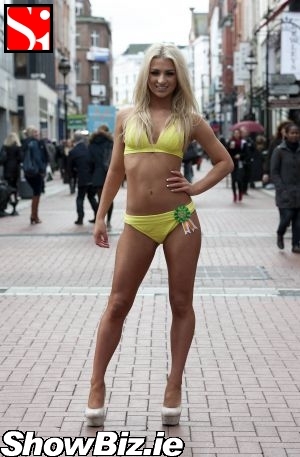 Lisa Hogan
So there you have it folks, this weekend will see the search begin for Miss Bikini Ireland 2013 up and down the country, check www.missbikiniireland.com for applications. Wheelbarrow optional.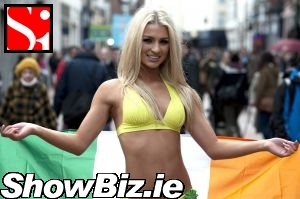 Lisa Hogan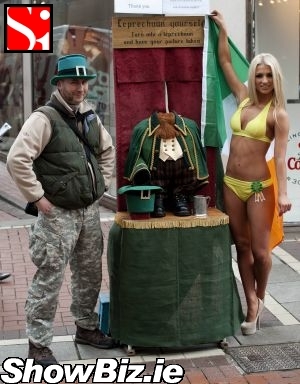 Lisa Hogan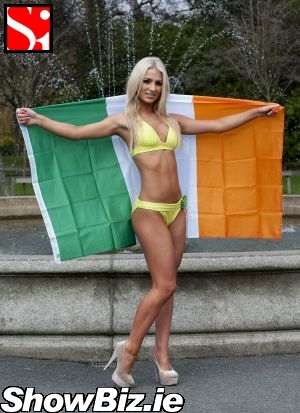 Lisa Hogan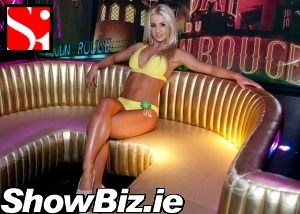 Lisa Hogan