Jesus Died For Chocolate Eggs...
Easter is coming folks and like all Christian holidays we have no idear what our traditions have to do with the actual Biblical event they represent. Saying that, we can see the direct link between Jesus dying on the cross & rising again, with a giant rabbit delivering chocolate eggs once a year on a Sunday in April. So obvious...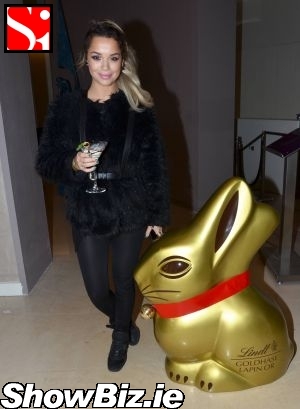 Cici Cavanagh
We made our way down to the newly reopened Morrison Hotel and the plush Halo bar last week for the Lindt Chocolate Ireland launch for the coming Easter 2013. Lots of lovely Lindt chocs fashioned into gold bunnies being scoffed by lots of lovely ladies... We couldn't have been happier.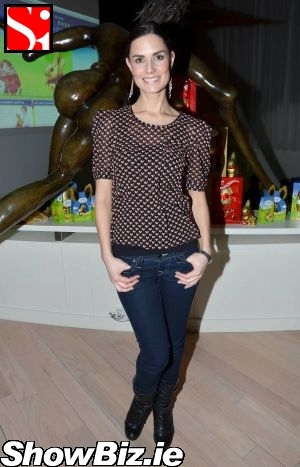 Alison Canavan
But it got us thinking... The Irish tradition of eating copious amounts of chocolate Easter Eggs delivered by a giant bunny rabbit has exactly what do to with Christianity again? Maybe when Christ got resurrected from the dead he really fancied chocolate... fashioned into an egg... and delivered in a bow by a big bunny... Yeah, that's what it's all about.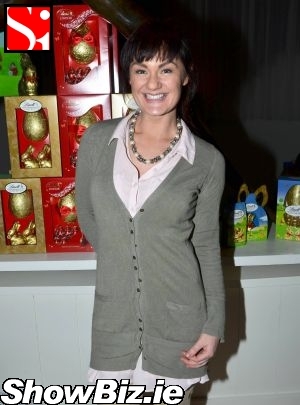 Geraldine O'Callaghan
But then again what does a beardy old man in a red suit driving flying reindeers across the skies and leaving presents under evergreen trees have to do with the whole Christian experience either? We don't really know... We just hope The Pope is allowed a Lindt chocolate bunny this coming Easter. It's what Jesus wudda wanted... And an aul pancake once a year on a Tuesday.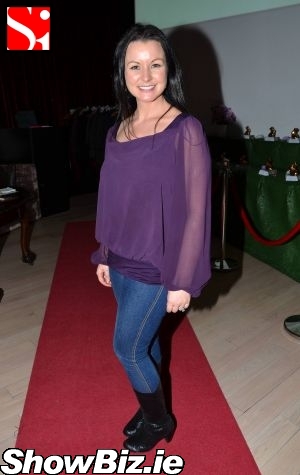 Louise Lennox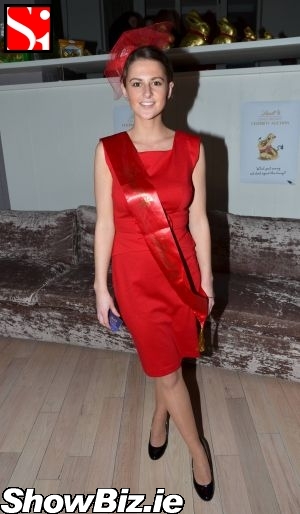 Elizabeth Glynn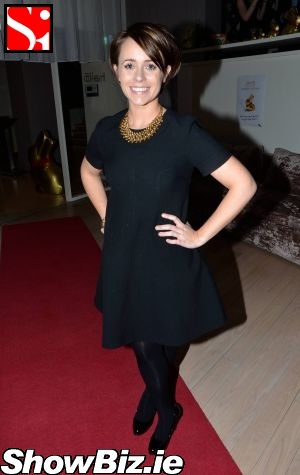 Alison O'Reilly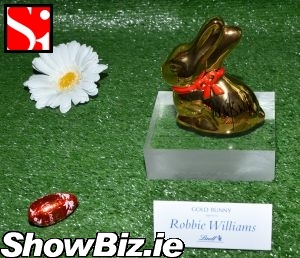 Lindt Gold Bunny Signed by Robbie Williams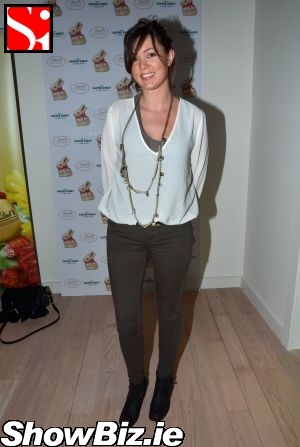 Greta Dunne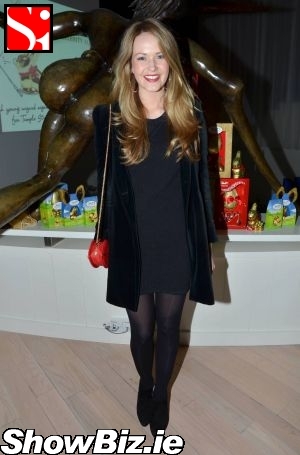 Aoibhin Garrihy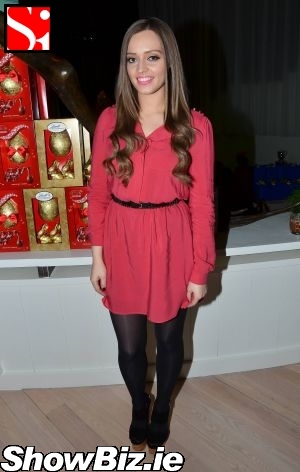 Diana Bunici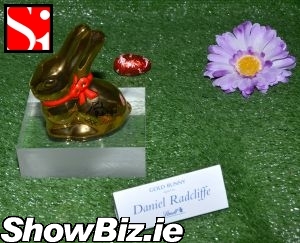 Lindt Gold Bunny Signed by Daniel Radcliffe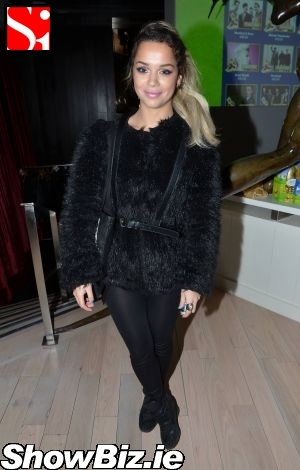 Cici Cavanagh